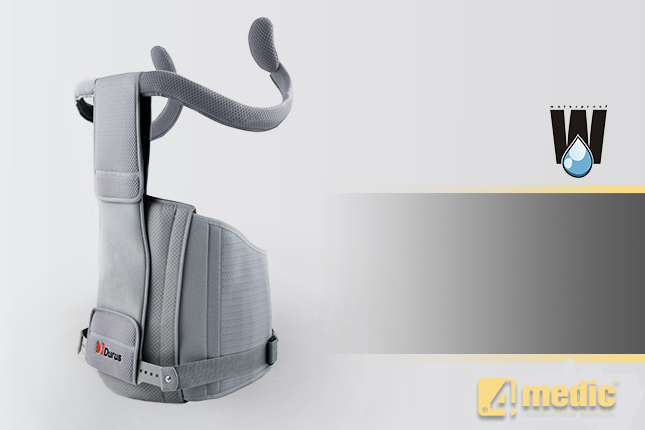 DURUS
DYNAMIC HYPEREXTENSION SPINE BRACE
Spine fracture
Area and degree of the spine fracture depend on a lot of factors such as: type and force of injury, Patient's sex and age.
There are 4 basic kinds of spine fractures:
1) Compression Fracture – common in patients with osteoporosis or different diseases (e.g. bone cancer). Too much pressure on vertebra causes stress and a wedge fracture.
2) Burst Fracture – is caused by severe trauma (car accident), where extreme forces crushes the vertebrae. Unlike compression fractures, in a burst fracture, the vertebra is fractured in multiple places and bony fragments can spread out and cause spinal cord injury.
3) Flexion-distraction Fracture – it's common as an result of pushing the body forward. The sudden movement places incredible stress on the spine and breaks a vertebra or vertebrae.
4) Extension Fracture – it's hyperextension with anterior longitudinal ligament injury.
5) Fracture-dislocation – apart of vertebra flexion, there is dislocation also.
We use advanced stabilizing spine braces in non-operative and post-op treatment. In this case, Reh4Mat created 3 advanced back braces, providing complex Patient's care after injury. There are: DURUS, TOTUS and CASTUS.
Which spine brace you need?
| | | | |
| --- | --- | --- | --- |
| | | | |
| Fracture type | CASTUS | TOTUS | DURUS |
| Compression Fracture (osteoporosis) | • | • | • |
| Burst Fracture | • | • |   |
| Flexion-distraction Fracture | • | • |   |
| Extension Fracture | • | • |   |
| Fracture-dislocation |   | • |   |
| Scoliosis | • | • |   |
Product description
DURUS spine brace (ref: AM-WSP-03/TLSO) is made of high quality aluminum and steel covered hot powder. The brace stabilizes and off-loads the spine and special construction with rigid armpit prevents against the side flexion.
DURUS spine brace consists of:
2-splints, dynamic spine support with height adjustment and skin-friendly layer
Soft back brace with orthopedic splints and stays
A set of adjustable armpits with skin-friendly cover and chest pellotes
All of adjustment is made with only one added screwdriver.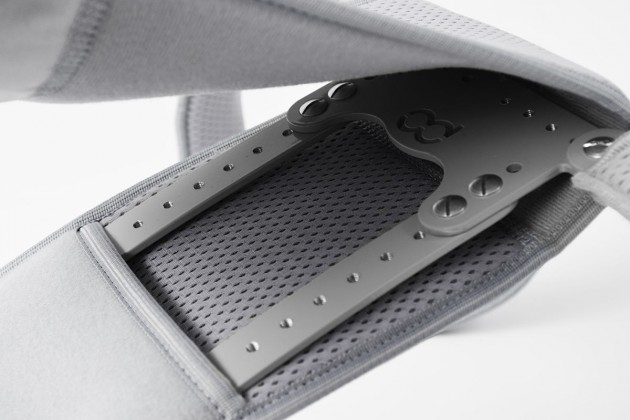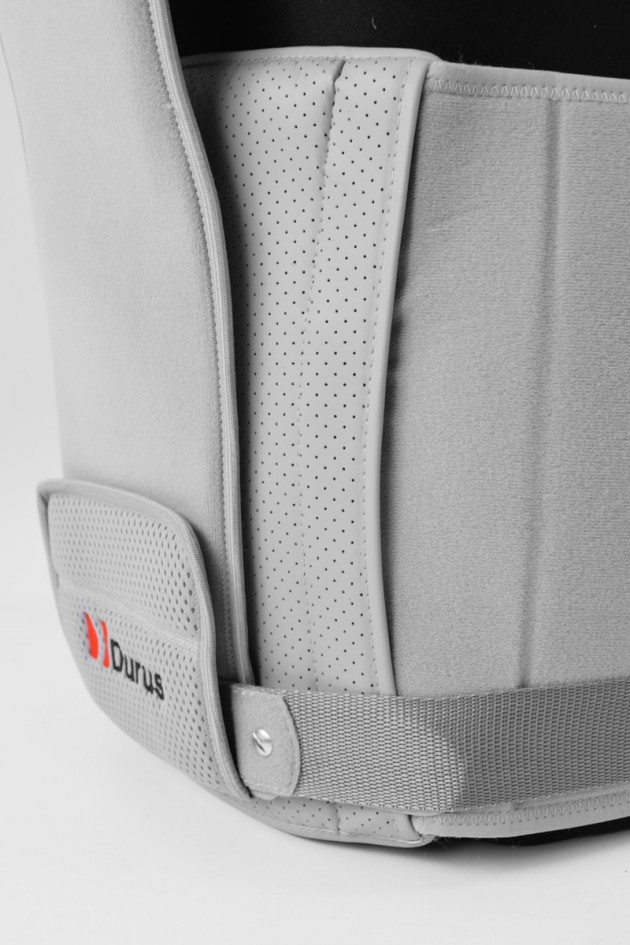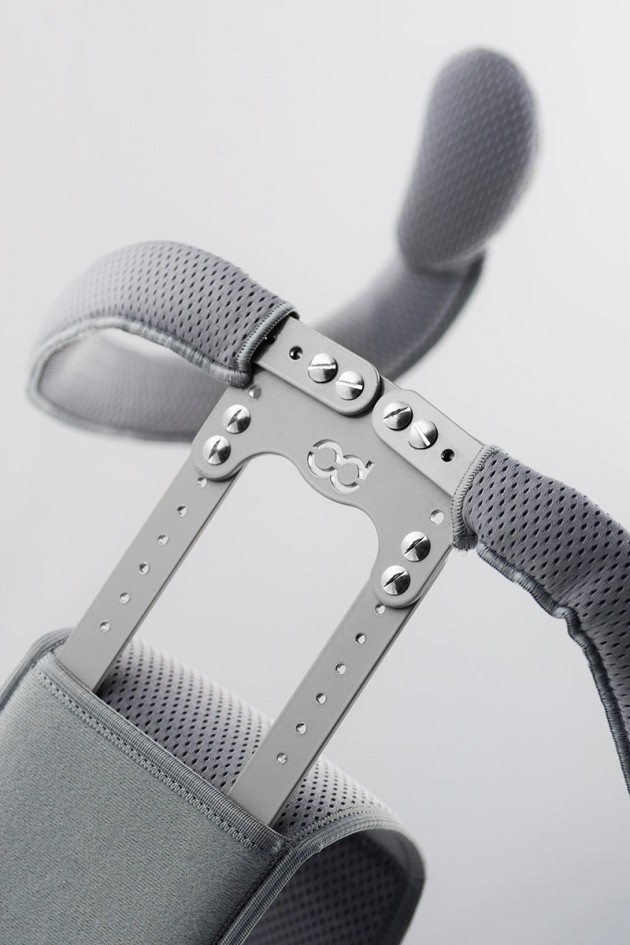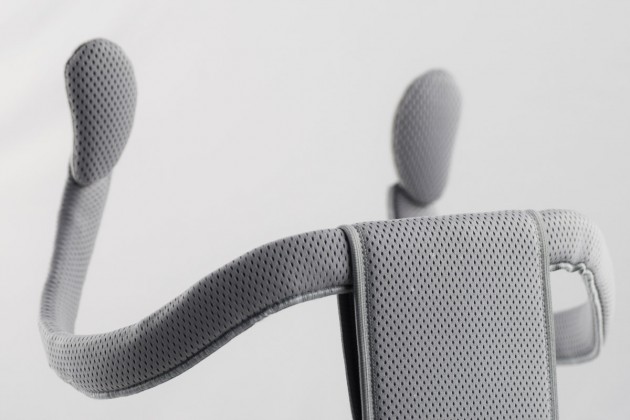 2-splints dynamic frame off-loads and supports the spine and height adjustment is possible by only screwing. Width of the armpits is also adjusted and equipped with waterproof cover.
DURUS is the dynamic brace that improves weakness muscles. The frame has also a little plasticity what allows to fit the brace precisely but it should be applied by physician or PT.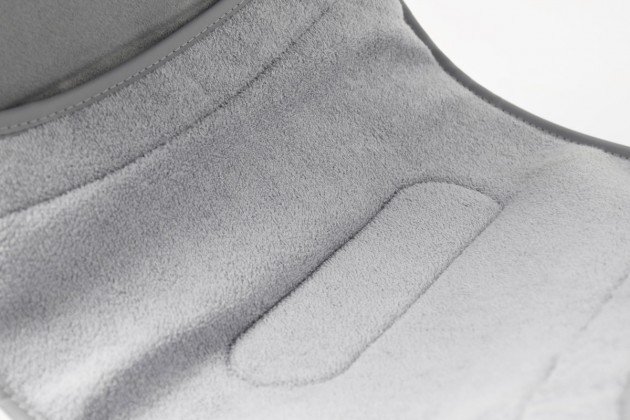 Our spinal brace is covered by ActivSpace – great material where airflow is improved, sweat is decreased and 3D construction provides a little therapeutic vibration.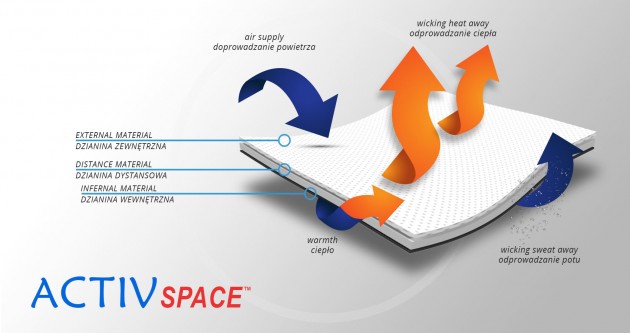 DURUS, in standard, is equipped with LSO back brace with additional splints and orthopedic stays. If you need, you can attach or remove your back brace, because of special Velcro attachment. This rear part is made of AirSANMED – perforated, very breathable material with medical certificate.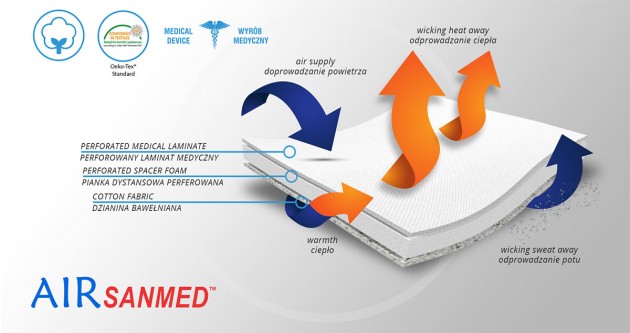 Our soft back brace has circumferential adjustment where you can cut unnecessary part off. It's made of AirDistance II in this rear part.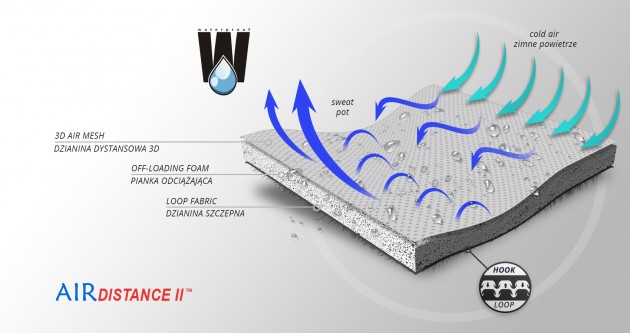 Lateral parts of DURUS is made of elastic, perforated material called AirRubber.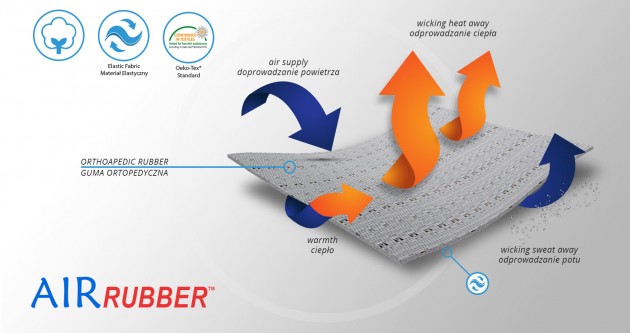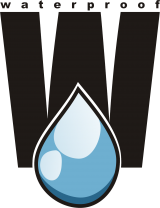 Feel safe even in your bathroom!
When you remove you soft back brace, you can use our DURUS spine frame in your shower and be still safe!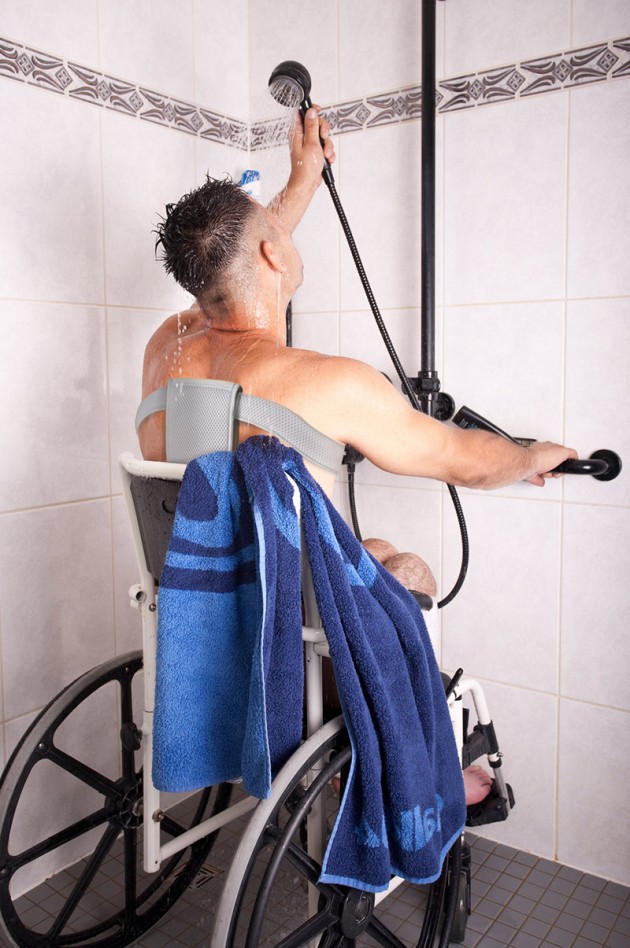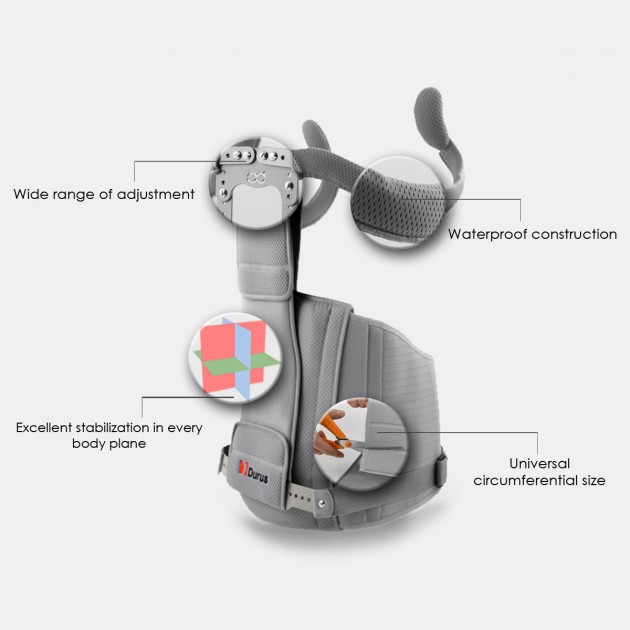 Purpose of use
- Compression Fracture (osteoporosis)
Size table
Size
Hip circumference of 5 cm below the navel (B)
Width under the armpits (A)
Height from trochanter (C)
How to measure
S
min 80 cm – max 145 cm
(min 31,5″ – max 57,1″)
27-33 cm
(10,6″-13″)
23-37 cm
(9,1″-14,6″)
M
29-36 cm
(11,4″-14,2″)
26-40 cm
(10,2″-15,7″)
L
33-41 cm
(13″-16,1″)
31-44 cm
(12,2″-17,3″)
XL
 36-43 cm
(14,2″-16,9″)
34-46 cm
(13,4″-18,1″)
Downloads

Medical products class 1 – conforming the directive of the Board (93/42/EWG) concerning medical products. Producer of orthopedic and medical products, firma REH4MAT issued appropriate EC declaration of conformity.