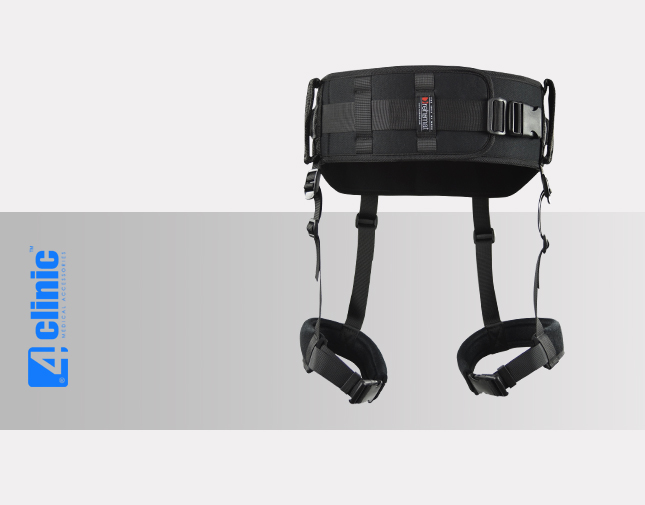 BELT FOR MOVING THE PATIENTS
Product description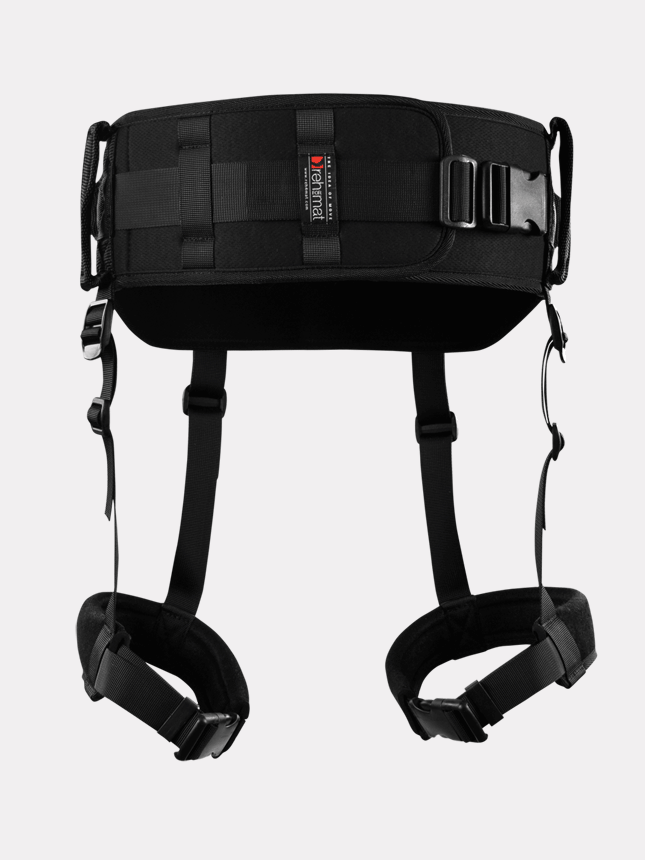 Transfer belt AM-P is created to transfer and support the patients. Solid, ergonomic and durability construction simplifies nursing in hospital or home. The belt consists of three comfortable and durable grips with plastic buckle what allows to move the patient. The transfer is possible from both right and left side and in case of overweight patients, two caring can hold them. The AM-P belt has esthetic design and the fabric is durable and solid. The belt is very easy to use.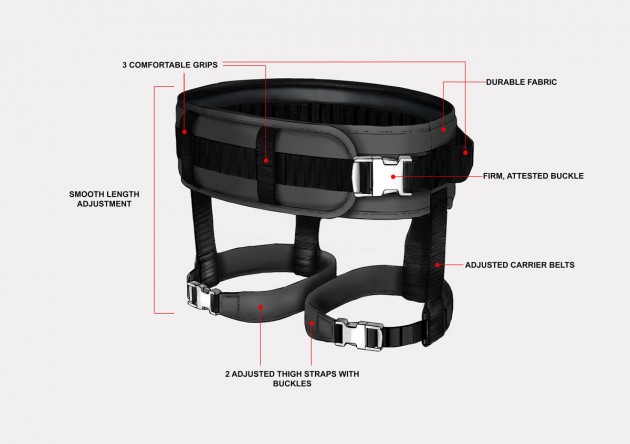 Our transfer belt should be used by physical therapists in their surgeries, hospitals, nursing homes and private houses where patient lives.
The belt is used usually as an support to moving patients to cars, wheelchairs or beds. The device allows to carry the patient without the clothes keeping. The belt prevents against the injuries that are possible during moving. That is why our transfer belt provides safety and comfort for patients.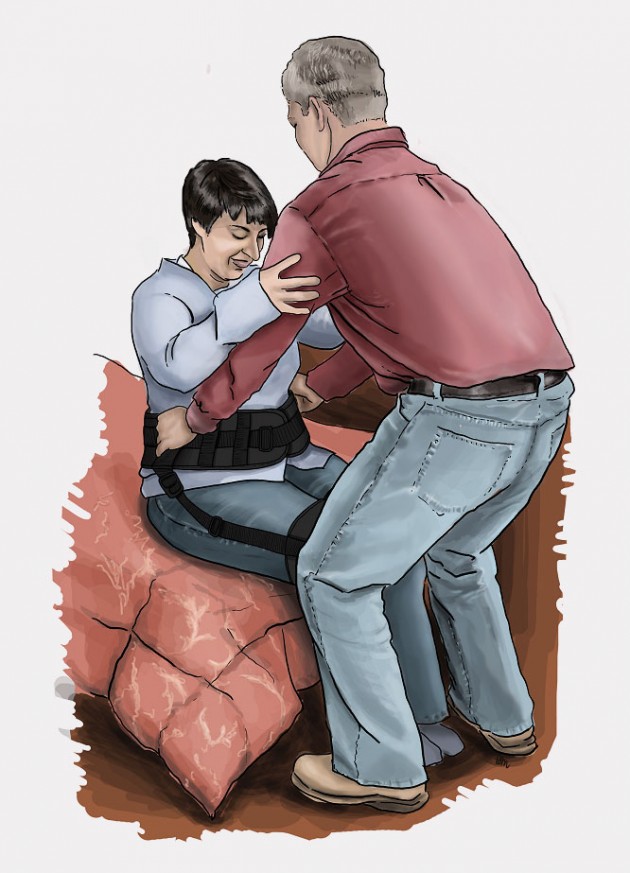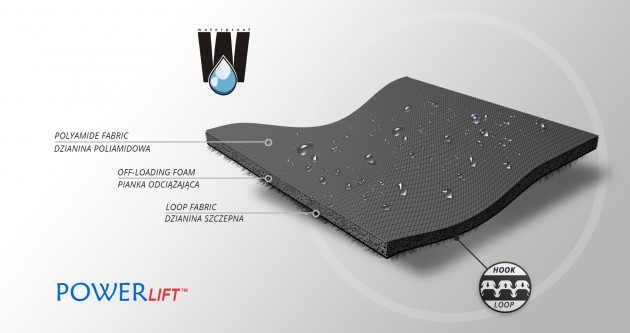 PowerLift is off-loading 3-layered lamination. It consists of: durable polyamide self-gripping part, EVA foam and jersey. PowerLift is easy to attach what improves comfort of use. Waterproof material.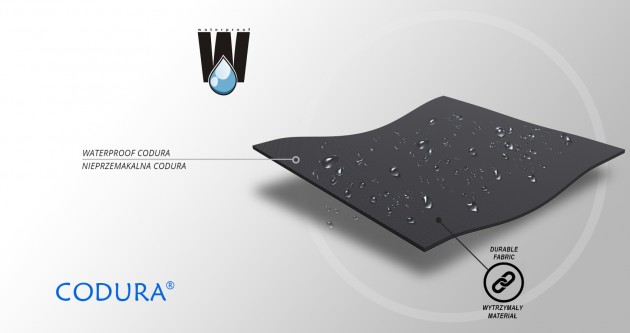 CODURA is extreme durable lamination made of polyamide with polyurethane layer and Teflon finishing. Structure of fabrics and method of milling make the fabric lightweight but very resistant to damages and extreme conditions. External layer is covered by Teflon. Our devices made of CODURA are the thinnest and the most durable on the market. Waterproof material.
Product characteristics
simplifies transfer and support of patient
the patients can be carried from both sides
the patients can be carried by two caring at the same time
durable fabric
two adjusted thigh straps with buckles
equipped with front and rear pair of adjusted carrier belts
three comfortable grips
fastener with firm, attested buckle
smooth length adjustment
simply and functional using
Available sizes
Size
Waist circumference
How to measure
S
65-75 cm
M
75-85 cm
L
85-97 cm
XL
97-110 cm
XXL
110-125 cm
XXXL
125-145 cm
| Size | Height (A) | How to measure |
| --- | --- | --- |