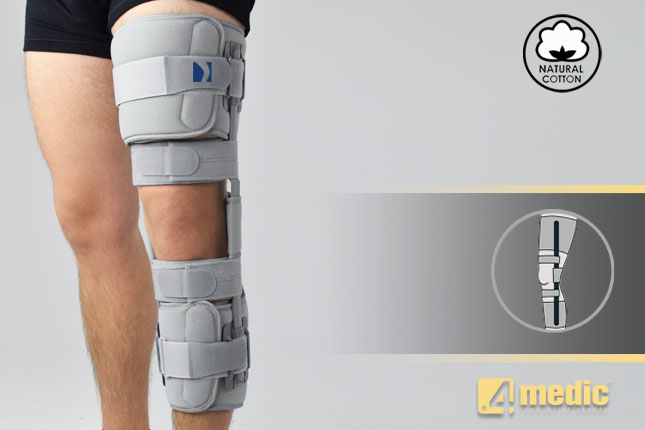 UNIVERSAL KNEE IMMOBILIZER
Product description
DO YOU HAVE DISPROPORTION BETWEEN THIGH AND CALF CIRCUMFERENCES? DO YOU NEED THE LOWER LIMB IMMOBILIZER BUT NO SIZE IS PERFECT?
TRY OUR IMMOBILIZER AM-TUD-KD-03 AND SEE HOW SIMPLE IT IS!
Knee immobilizer AM-TUD-KD-03 is the innovative approach to brace's constructions. It has universal circumference so you can fit it precisely. Also, as an professional client, you can reduce your stocks value.
Our device is equipped with anatomic-shaped side splints with Velcro and you can attach them in the required place on the brace. Also, there are circumferential straps and universal above and below straps with silicone that improve stabilization and prevent against the brace sliding.
ONLY 4 STEPS FOR PERFECT FITTING!
How does it work?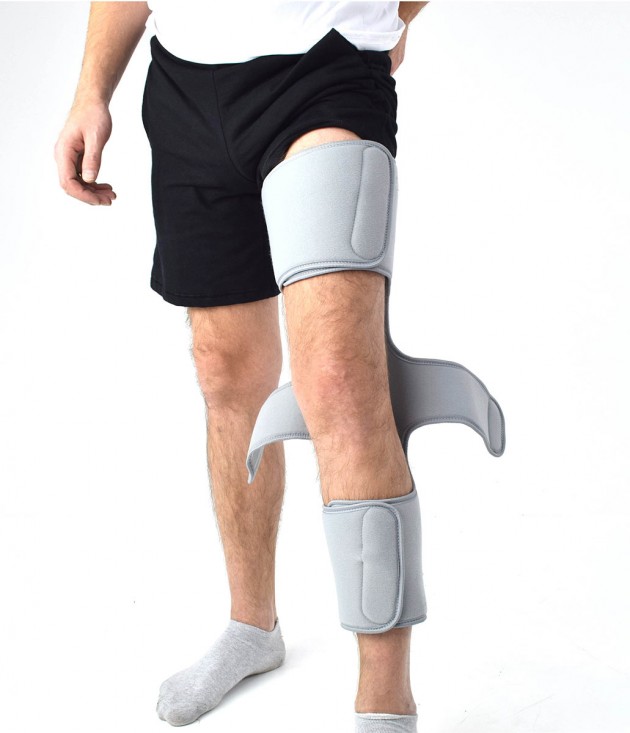 Close the soft part of the brace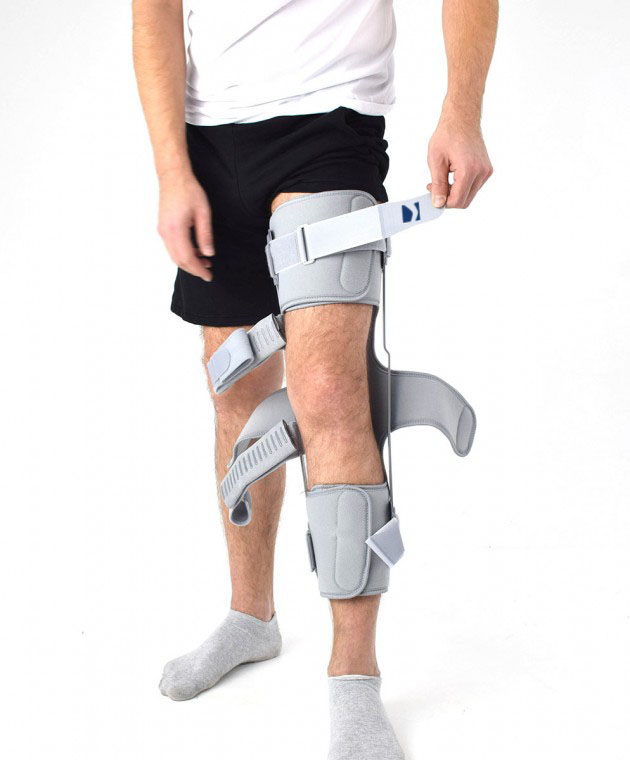 Attach the splints in the required position and close the straps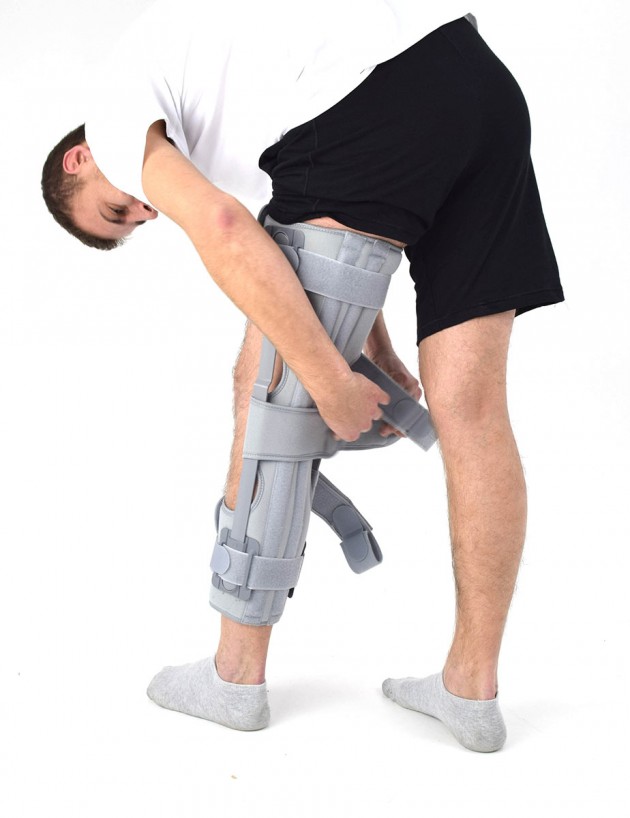 Protect your condyles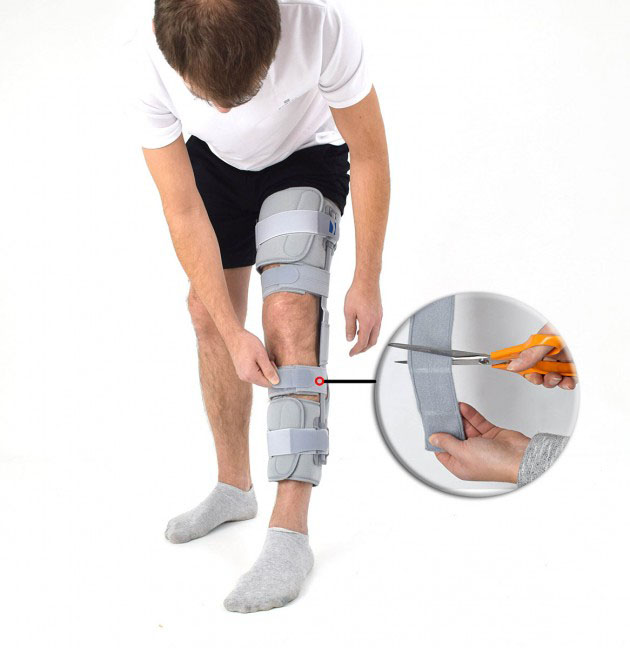 Adjust, by cutting, required circumference of above and below straps with silicone
Knee immobilizer is made of comfortable self-gripping fabric AirDistance II.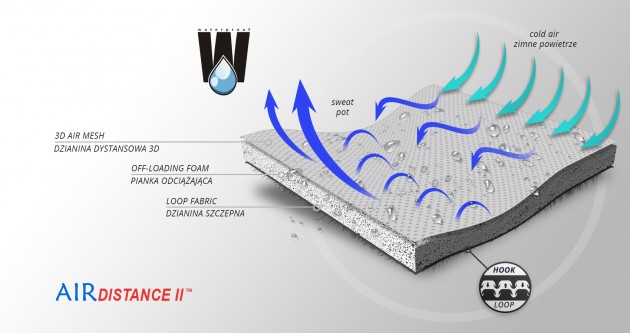 AirDistance II to innowacyjny technologiczny surowiec przeznaczony do wykonywania wysoko przetworzonych wyrobów ortopedycznych. AirDistance II jest surowcem trójwarstwowym, składającym się z bardzo mocnej poliamidowej dzianiny okładkowej z funkcją samoszczepną, odciążającej pianki EVA oraz poliamidowej dzianiny przestrzennej 3D. Zewnętrzna warstwa surowca pozwala na swobodne mocowanie na niej wszelkich usztywnień ortopedycznych, a funkcja samoszczepna ułatwia dopasowanie wyrobów. Pianka odciążająca EVA niweluje negatywne oddziaływanie usztywnień ortopedycznych na ciało pacjenta. Wewnętrzna dzianina 3D o przestrzennej strukturze, pozwala na swobodne przepływanie przez nią powietrza , które dotlenia skórę oraz powoduje, że pot znajdujący się na jej powierzchni zdecydowanie szybciej odparowuje. Funkcja samoszczepna, surowca AirDistance II zdecydowanie ułatwia użytkowanie. Surowiec wodoodporny.
Anatomic-shaped soft sleeve is equipped with two rear splints for better stabilization and hyperextension control.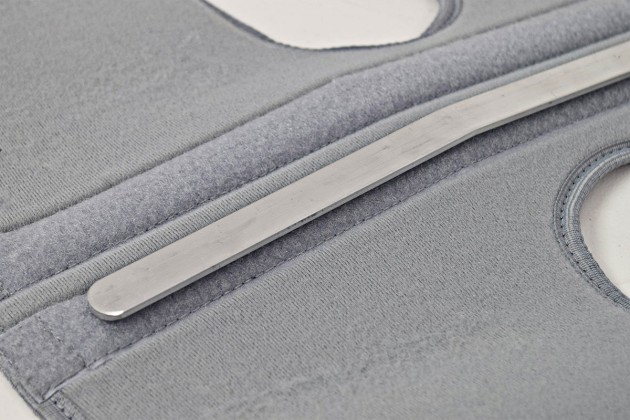 Our knee immobilizer AM-TUD-KD-03 is the best brace for after injury and po-op immobilization.
Purpose of use
Knee immobilizer AM-TUD-KD-03 should be applied in case of:
knee dislocation,
knee twist and sprain,
side instability of the knee joint,
knee ligaments LCL, MCL and ACL injuries,
knee ligaments reconstruction,
other surgeries (orthopedic)
Available sizes
Size
(A) Thigh circumference 15 cm above the center of the patella
(B) Calf circumference 15 cm below the center of the patella
(C) Product length
How to measure
Single size
40-60 cm
(15,7″-23,6″)
30-45 cm
(11,8″-17,7″)
55 cm
(21,6″)
Setting up

Optional equipment
Downloads

Medical products class 1 – conforming the directive of the Board (93/42/EWG) concerning medical products. Producer of orthopedic and medical products, firma REH4MAT issued appropriate EC declaration of conformity.