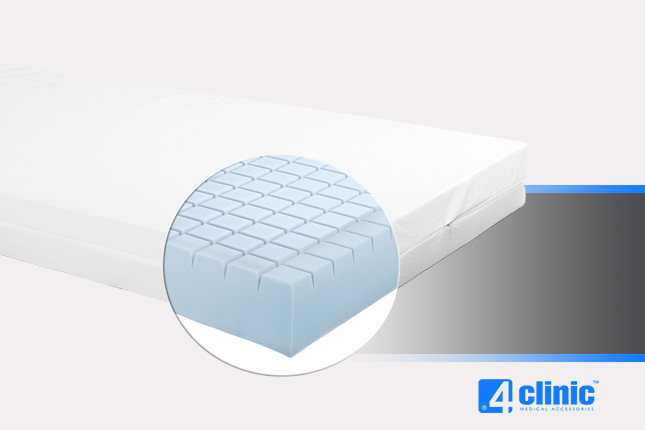 Pressure relief mattress anti bedsore MULTIblock in washable cotton cover
Product description
Anti-bedsores Mattress MULTIBLOCK MP-MB-Z/B was developed in order to prevent pressure ulcers, commonly called bed sores or pressure sores by dispersing pressure away from bone protrusions.
The incised blocks work individually offering the perfect adaptation to every contour of the body, evenly distributes weight and pressure over a wide area, thus lessening the risk of decubitus ulcers. The multiblock system helps to eliminate pressure points, provides comfort to the patient during sleep or lying down position. The mattress is healthy for spine, joints, improves blood circulation and general patient mood.
The Cotton Cover of mattress allows light ventilation of the patient body.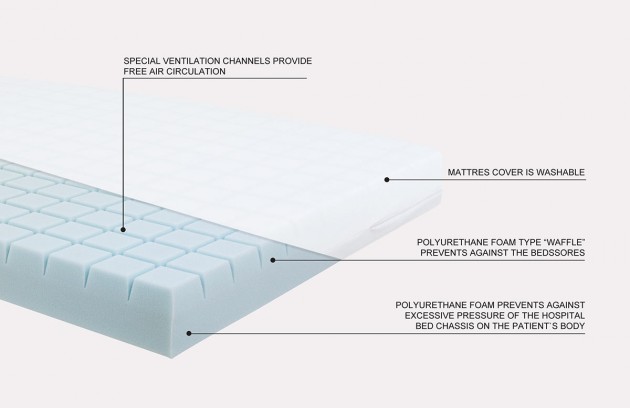 Standard size of mattress:
200 x 90 x 10 cm (78,7″ x 35,4″ x 3,9″)
200 x 90 x 12 cm (78,7″ x 35,4″ x 4,7″)
200 x 90 x 15 cm (78,7″ x 35,4″ x 5,9″)
Downloads

Medical products class 1 – conforming the directive of the Board (93/42/EWG) concerning medical products. Producer of orthopedic and medical products, firma REH4MAT issued appropriate EC declaration of conformity.