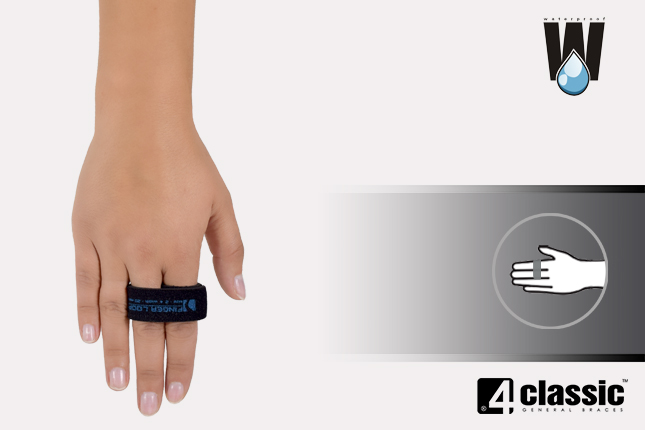 FINGER LOOP
Broken finger
Fingers let us touch, grasp, and interact with our environment, and they are easily injured. They may be bruised, dislocated or fractured. Broken fingers rarely go unnoticed. Frequently, you have immediate pain after trauma and sometimes dislocation. The range of motion is limited and the finger is painful and swollen.
We can observe 3 types of fingers (II-V) fractures:
mid-shaft fracture
avulsion fracture
intraarticular fracture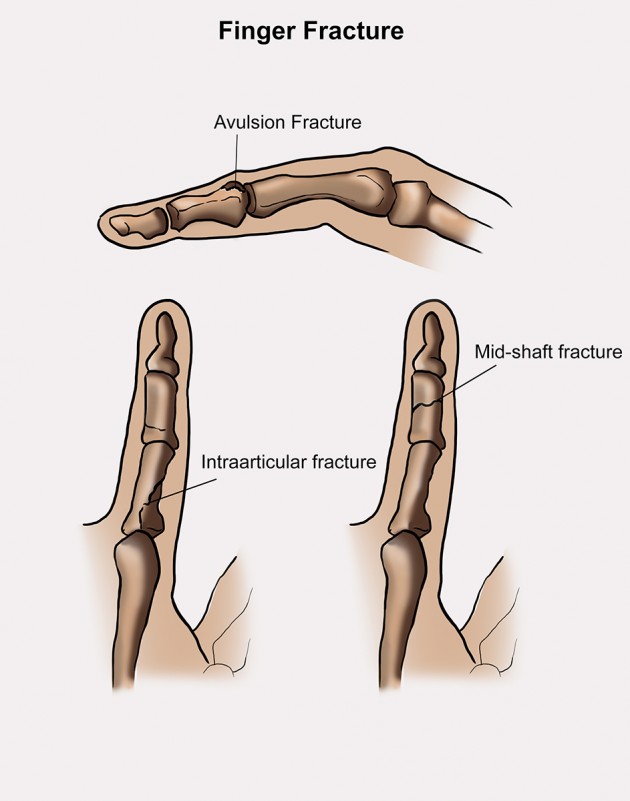 Fingers II-V are made up by 3 phalanges and each can be easily injured. Broken fingers are treated with surgery or only immobilization. To do that, we can use stack or aluminum splint or cast. Each way is not very comfortable for user.
To increase the patient's comfort, REH4MAT created innovative finger loop AM-SP-03. The device is lightweight and provides excellent immobilization.
Product's description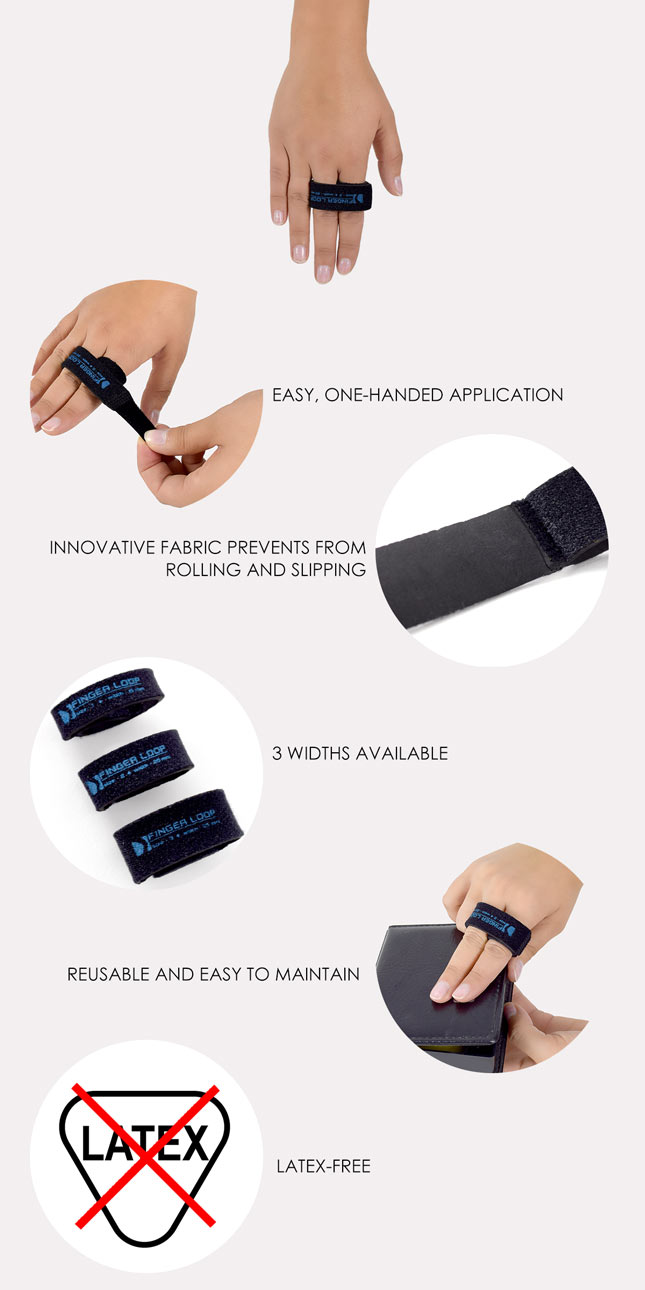 AM-SP-03 finger loop is made of innovative fabric UniPren. It's is universal 3-layered fabric made of external elastic polyamide self-gripping layer and internal neoprene foam with elastic jersey. Our fabric is soft and elastic and not knitted, what prevents skin against the skin abrasions in the compression zones.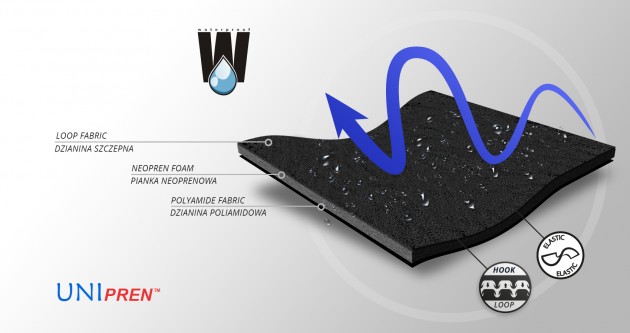 AM-SP-03 finger loop separates the fingers and prevents against their lesions. Elastic fabric provides dynamic and perfect immobilization. Inside, the loop is covered by anti-slipping lining.
UniPren is easy to attach and you can adjust the loop circumference to every finger's shape according to your needs.
In treatment process, when the swelling will be reduced, you only make the circumference smaller.
UniPren is waterproof, so you can use our finger loop in water!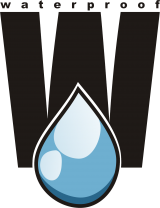 AM-SP-03 has loop shape that stabilizes injured finger with the health one. It prevents its slipping and rolling.
The single-pack contains 3 pieces of a device in given width (2,5cm, 2,0cm, 1,5cm)
Purpose of use
Broken fingers II-V
II-V fingers dislocations
Fingers extensors injury II-V
Fingers tendons injury II-V
Downloads

Medical products class 1 – conforming the directive of the Board (93/42/EWG) concerning medical products. Producer of orthopedic and medical products, firma REH4MAT issued appropriate EC declaration of conformity.