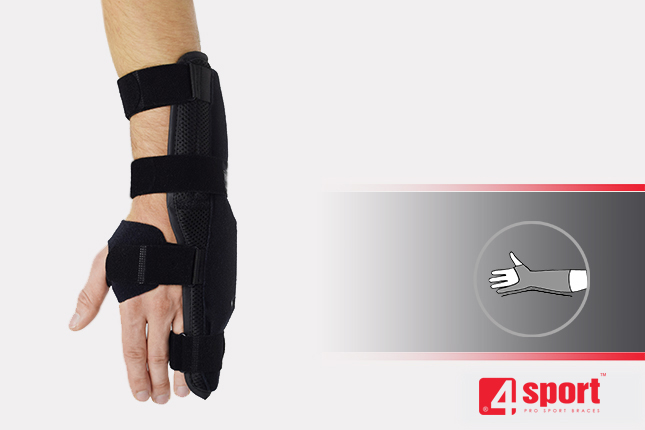 MODULAR HAND BRACE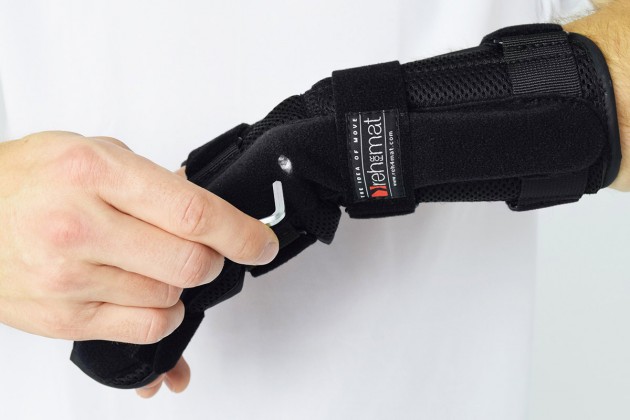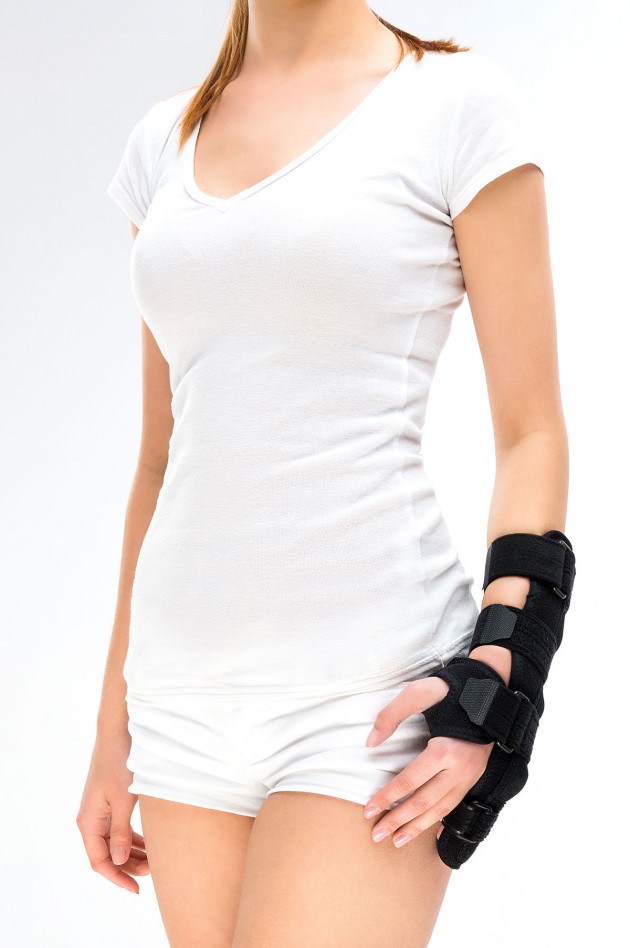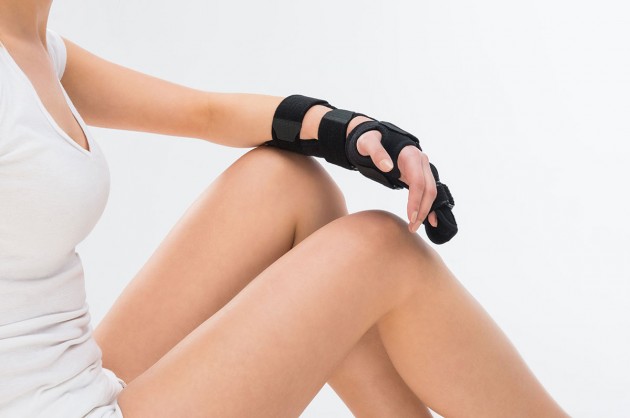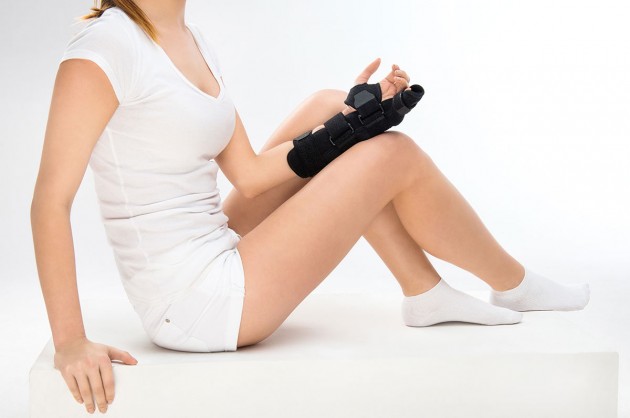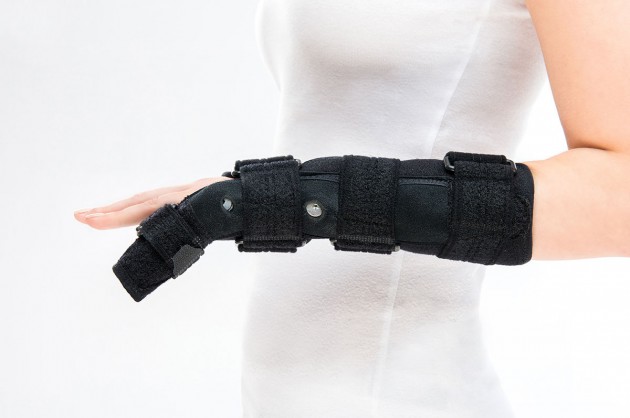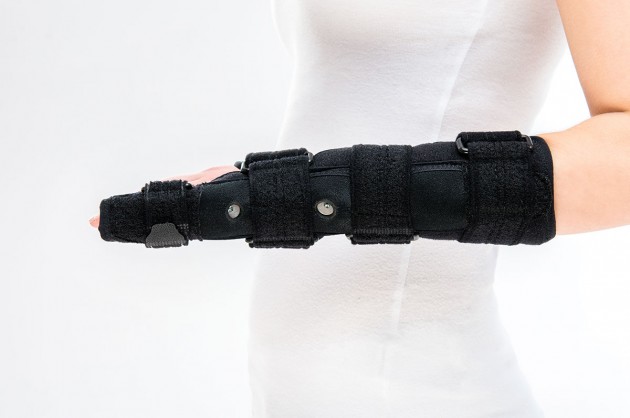 Product description
AM-D-05 is the boxer's fracture brace. This condition based on fracture of the neck of fourth and/or fifth metacarpal bones. The brace provides stabilization of the metacarpal and interphalangeal joints of fourth and fifth finger.
This is innovative product, which can be used in hand surgery and is very helpful in rehabilitation process.
The brace is equipped with splint made of polyamide with ROM adjustment. The adjustment is possible thanks to Allen key. The device has wrap around design what allows to fit it to every shape and size.
The brace consist of circumferential hand strap with thumb stabilization and two forearm straps and fingers tapes. The material of the brace is easy to attach so you can fasten the straps in the required position.
The brace is made of comfortable fabric AirDistance II.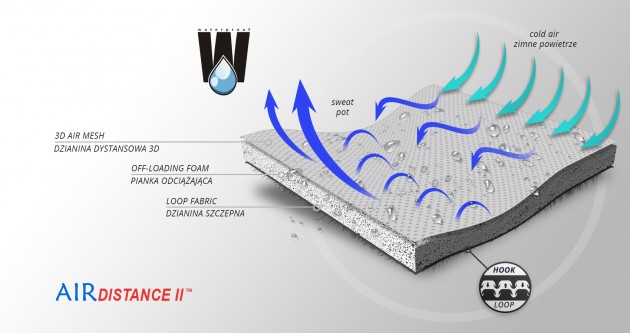 It's 3-layered fabric that consists of: non-elastic self-gripping polyamide layer, comfort foam and cotton terry. The cotton terry has contact with skin, it's very airy and has certificate Oeko-Tex Standard 100.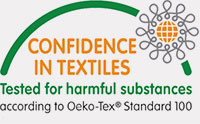 Our device provides:
proper immobilization of the metacarpal and interphalangeal joints,
early mobilisation
great ergonomic
Purpose of use
Boxer's fracture
fractures of the metacarpal and interphalangeal joints of fourth and fifth finger
fourth and/or fifth finger strain or dislocation
Available sizes
Size
Wrist circumference
How to measure
M
13-17 cm
(5,1″-6,7″)
L
17-21 cm
(6,7″-8,3″)
Optional equipment
Downloads

Medical products class 1 – conforming the directive of the Board (93/42/EWG) concerning medical products. Producer of orthopedic and medical products, firma REH4MAT issued appropriate EC declaration of conformity.