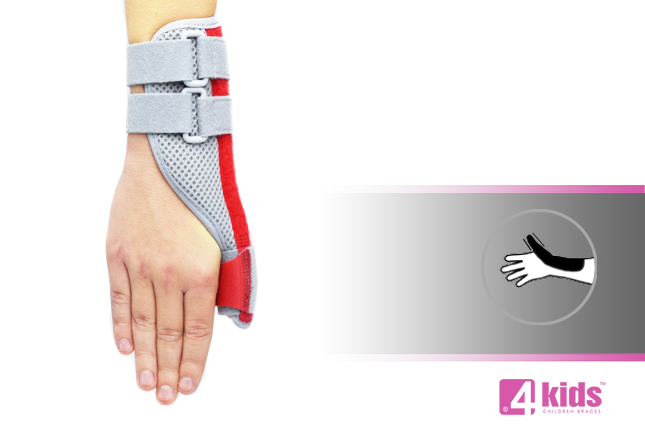 THUMB BRACE FOR KIDS
Thumb dislocation
Thumb injury may happen from a fall, blow, or sports injury, especially if the thumb is bent back or jammed.The thumb is very important part of the hand, because it provides the grasping function. A dislocation is when the bones in a joint slip out of their normal position. The most common dislocation is in the metacarpo-phalangeal (MCP) and carpometacarpal (CMC) joints. After injury, we can observe thumb swelling and little, very painful moving. The treatment bases on reposition, cooling and immobilization. It's very important to keep the thumb from dislocating again and put it into special thumb splint. For this, we created excellent thumb brace for kids AM-D-01.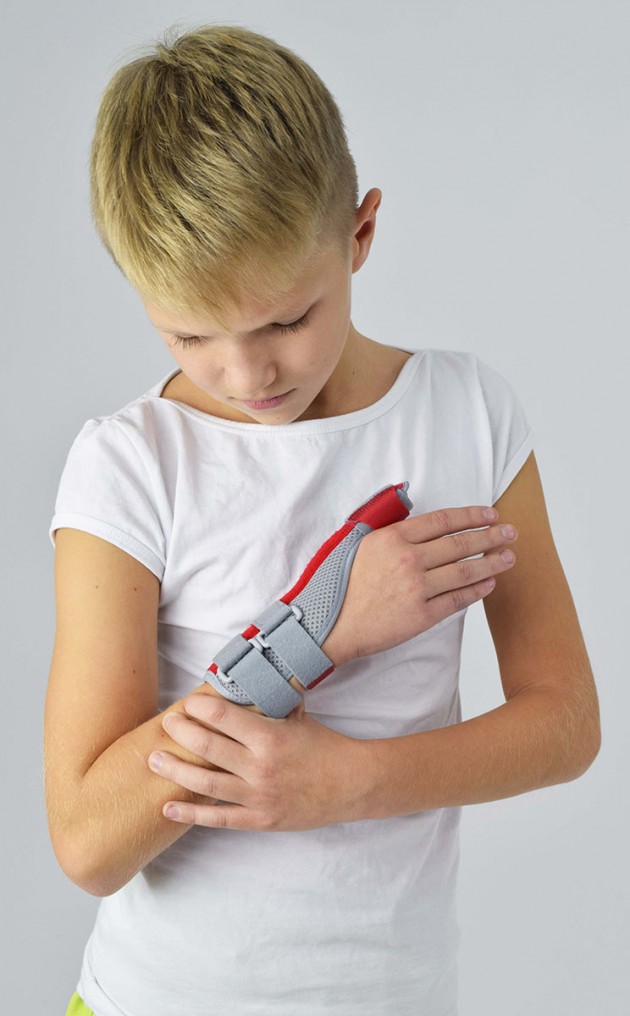 Product description
Pediatric thumb brace AM-D-01 is the perfect combination of interesting design with high quality colorful materials. Our thumb brace is made of innovative and breathable material called AirDistance II.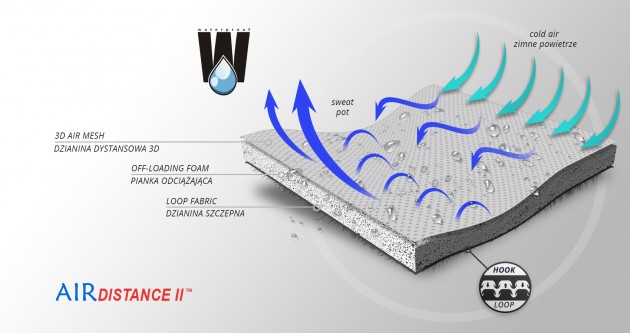 AirDistance II is an innovative technological fabric. It's 3-layered lamination, made of 3 parts: durable and self-gripping and polyamide layer, off-loading EVA foam and polyamide 3D spacer material. External part is used to attach hard components. EVA foam off-loads these splints and internal 3D spacer layer provides high air permeability and minimal water and moisture absorption. Waterproof material.
a
Thumb brace AM-D-01 is wrap around designed what allows to putting it on and off easy. Adjusted circumferential strap provides the best fitting in universal size. Special soft strap stabilizes thumb additionally.
Aluminum orthopaedic splint can be shaped what provides excellent fitting and thumb stabilization.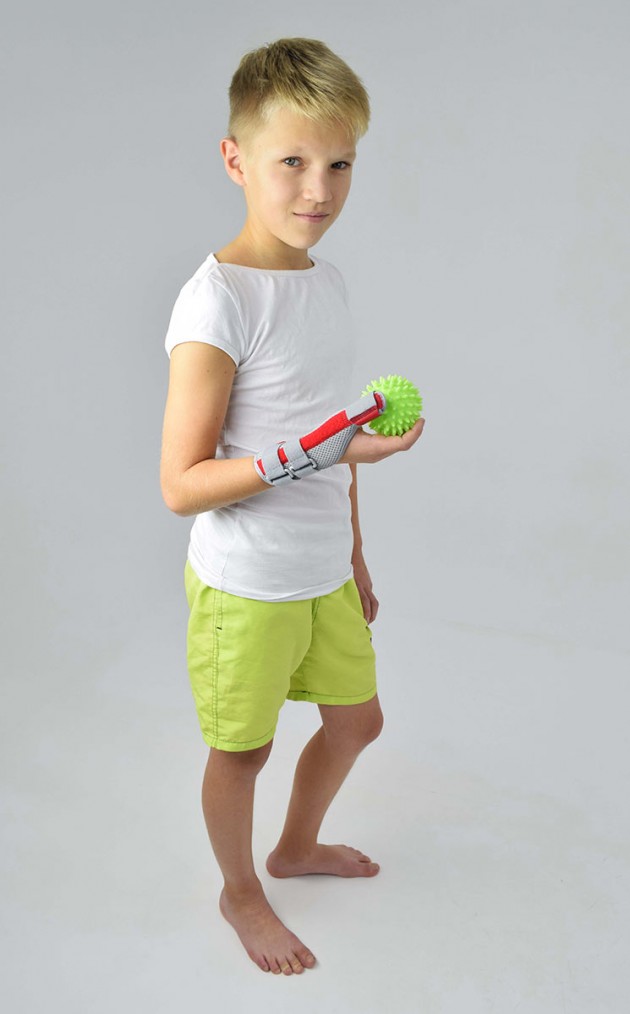 Purpose of use
Thumb dislocation
De Quervain Syndrome
Skier's Thumb
Treatment of injuries and post-surgical rehabilitation especially for Basal Joint Arthritis
Tendinitis
After cast removal
Available sizes
| | | |
| --- | --- | --- |
| Size | Wrist circumference | How to measure |
| 1 | min 10 – max 14 cm | |
Downloads

Medical products class 1 – conforming the directive of the Board (93/42/EWG) concerning medical products. Producer of orthopedic and medical products, firma REH4MAT issued appropriate EC declaration of conformity.