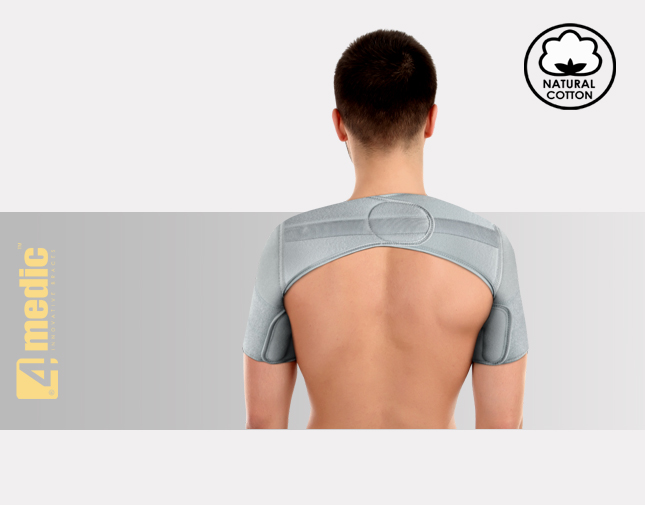 SHOULDER BRACE FOR SHOULDER IMPINGEMENT SYNDROME
Product description
Frozen shoulder, also known as Duplay disease, is a closed set a lot of diseases connected with shoulder. The reason of the pain and limited motion can be stressed muscles, tendon injury or bursitis.
The main symptom of the frozen shoulder is pain. The pain can be little at the beginning and occurs only with rising limb above the arms. Over time, it can grow and is sensible with other motions. The pain can appear suddenly, e.g. after rapid movement and it's often with swelling and limited range of motion.
The main reasons are:
1. stressed muscles
2. tendons injuries
3. bursitis
4. rhemautic diseases (RA, joint degeneration) or neurological (cervical and brachial plexus inflammation)
You can suffer from frozen shoulder after usual daily activities (e.g. window cleaning) or carrying heavy products. It can occurs after: repeated motions, uncomfortable sleeping position or intensive exercises.
The other reason can be also the rotator cuff injury (infraspinatus, supraspinatus, subscapularis and teres minor muscle). The tendons surround humeral head and joint capsule. The biceps injury can also cause frozen shoulder.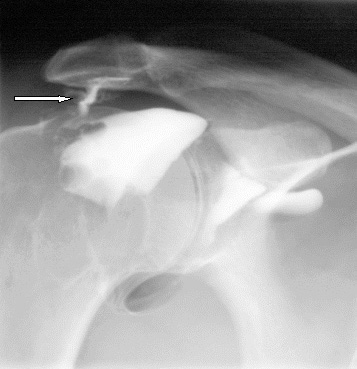 The frozen shoulder can become into Impingement Syndrome. This is result of inflammation caused by stressed tendon. The disease is often for young athletes, e.g. tennis player or swimmer.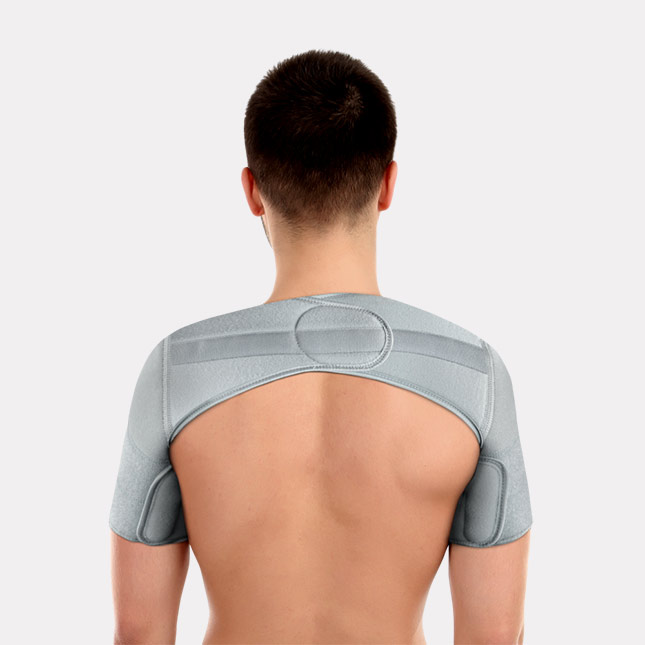 Affected shoulder can't be immobilized to stop the disease growing. Our innovative shoulder brace OKG-01 supports the shoulder joints without immobilize them. The brace maintains the humerus in the acetabular. Our brace stops the disease progress and provides the pain relief.
The internal side of the device, next to the body, is made of cotton terry with Oeko Tex attest, what allows skin to breath and maintain it dry.
Since 1992 Oeko-Tex® Standard 100 is the leading safety sign for textile products. The items with this attest are harmful substances free (e.g. pesticides, colouring agent or dangerous heavy metals).
Oeko-Tex® Standard 100 Certificate confirms the requirements in the attachment XVII REACH, ICPSIA and Polish rules are met.
The OKG-01 shoulder brace is made as an two independent parts, equipped with soft cotton supported cushion and rear adjustable fastening. Thanks to that, the physician can adjust the shoulder off-loading and elevation level.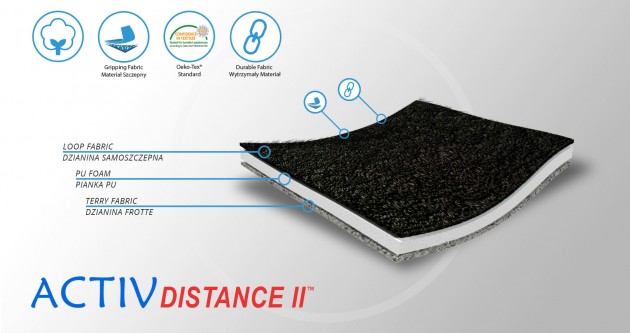 Purpose of use
- Frozen shoulder (Adhesive capsulitis)
- Shoulder impingement syndrome (subacromial impingement)
- Shoulder instability
- Lax capsule
- Aching shoulder
Available sizes
Size
1 Arm circumference
2 Shoulders width
How to measure
M
26-31 cm
(10,2″-12,2″)
33- 40 cm
(13″-15,7″)
L
31- 36 cm
(12,2″-14,2″)
41-50 cm
(16,1″-19,7″)
Downloads

Medical products class 1 – conforming the directive of the Board (93/42/EWG) concerning medical products. Producer of orthopedic and medical products, firma REH4MAT issued appropriate EC declaration of conformity.