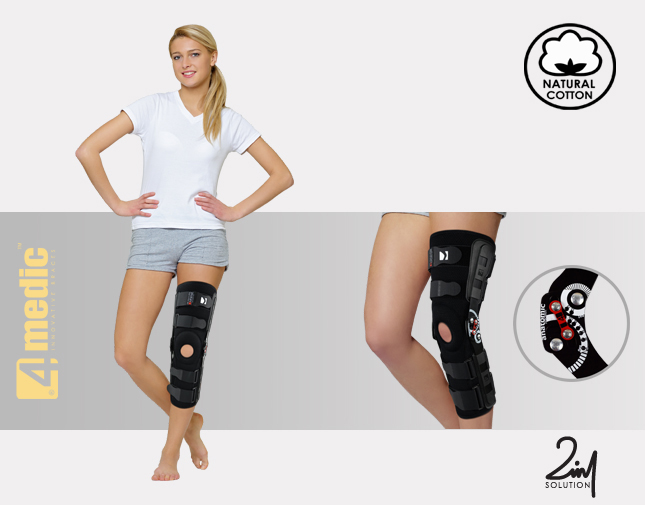 REAR OPEN LONG KNEE BRACE WITH ROM ADJUSTMENT
Product description
M-OSK-Z/2RA-02 knee brace is made of innovative fabric called ProSix. ProSix is one of the best technologies on the worldwide orthopaedic market. This solution based on foam cells connected with elastic 3D fabric and cotton membrane. ProSix is very good quality breathable fabric that maintains the skin dry. The braces made of this textile are very light and skin-friendly and provide excellent joint stabilization.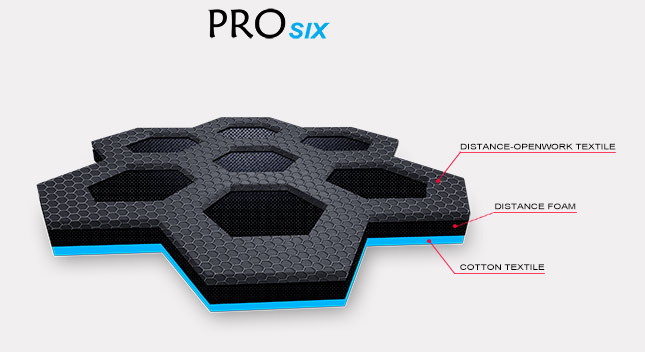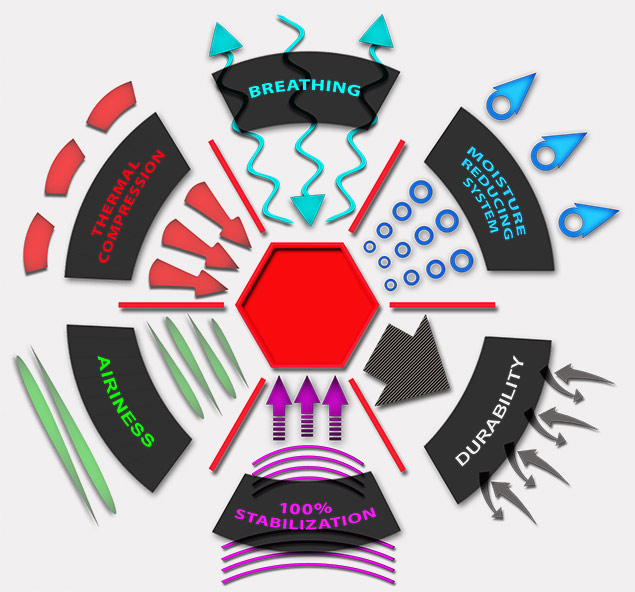 Our brace construction is unique because it has open knee brace function (it's easy to putting on) and closed brace function (very good patella and knee stabilization because of anatomic-shaped patella donut).
In addition, the brace has open popliteal fossa, what improves comfort of use and allows skin to breath.
AM-OSK-Z/2RA-02 knee brace is equipped with four pairs of circumferential straps and two 1R orthodesign splints with ROM adjustment. The orthopaedic splints 1R is the innovative solution with flexion and extension adjustment. The drop lock is very small (diameter: 30 mm) and provides 15o ROM adjustment. In addition, we apply the allen screws, which are mounted by steel pins and magnet. The most innovative is the blocking disk with the ratchet, which ensures required angle of ROM.
Purpose of use
AM-OSK-Z/2RA-02 brace should be applied in cases of:
knee dislocation,
knee twist and sprain,
side instability of the knee joint,
knee ligaments LCL, MCL and ACL injuries
knee ligaments reconstruction,
other surgeries (orthopedic).
Available sizes
Size
(A) Thigh circumference 15 cm above the center of the patella
(B) Calf circumference 15 cm below the center of the patella
How to measure
S
40-44 cm
30-34 cm
M
44-48 cm
34-38 cm
L
48-52 cm
38-42 cm
XL
52-56 cm
42-46 cm
XXL
56-60 cm
46-50 cm
Splints 2RA Precision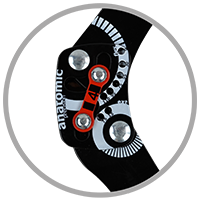 Splints 2RA Precision are a double axis anatomic splints which reflect the knee movement and during performance do not change their position towards the joint axis. Splints 2RA are double axis polycentric splints, with coupling mechanism with two main conductive elements which move of parabolic tracks. Such splints are mainly used in all knee joint braces and, apart from angle adjustment, the high lateral knee stabilization is very important. The splints are manufactured with high quality of sanded aluminium, durable cover which what makes splints neutral to the influence of sweat and salt. Flexion and extension angle adjustment is possible with special allen screws. Every brace is equipped with special Allen key which is necessary for adjustment. Anatomic splints provides hyperextension block, 30°, 55°, 75°, 95° & 110° flexion and 15° or 75° extension. The angle adjustment clock is secured from manipulation by unauthorized people. Standard length of the splints is: 290 and 390 mm. The splint and its design are patented in European Union by Reh4Mat company.