October was very intense month for our company, in which we shown our activity not only in the commercial field, but also in the field of science. As we mentioned some time ago, REH4MAT is a member of cluster TECHNOMED "Technology in medicine" that was set up togerther with the University of Rzeszów and Rzeszow University of Technology and Science as well with the specialists in the field of orthopedics.
In connection the cluster, on October 17th we took part in the first Rzeszów Forum of Technology in Medicine, which main conception was 'from idea to industry'. Aside from the representatives of companies from the medical industry and students, in conference participated representatives of the Ministry of Science and Higher Education, Polish Agency For Enterprise Development and Rzeszow Regional Development Agency, which, through a series of lectures and presentations, acquainted audience with the subject of the influence of scientific research on the economy, importance of the patent research in medicine as well as start up business activity.
Another interesting discussion was about science and business as two close fields. Can these two worlds communicate together? What are their mutual expectations and fields of cooperation? Is the guarantee of success the ability to combine these two ideas? For these and other issues, Sławomir Wroński, the founder and owner of REH4MAT and few other companies, was looking for answers.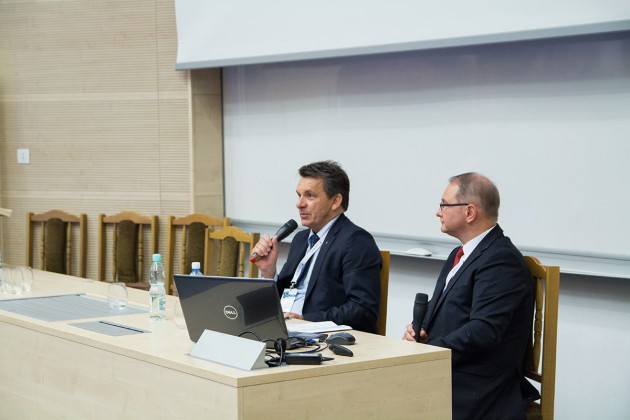 The atmosphere at the lecture hall of the University of Rzeszow was very interesting and every lecture brought attention of the audience, furthermore the audience was also willing to discuss about those issues and presents their own opinion. This allowed the listeners to subjective assessment of each presented issue as well everyone certainly has drown many important conclusions.
Participation in the first Rzeszów forum of Technology in Medicine 'from idea to industry' was incredibly important event for us. Who knows better than REH4MAT how to combine medicine with innovative technology? We keep our fingers crossed for the success of the cluster and we hope for another summary during the next edition of the forum next year!