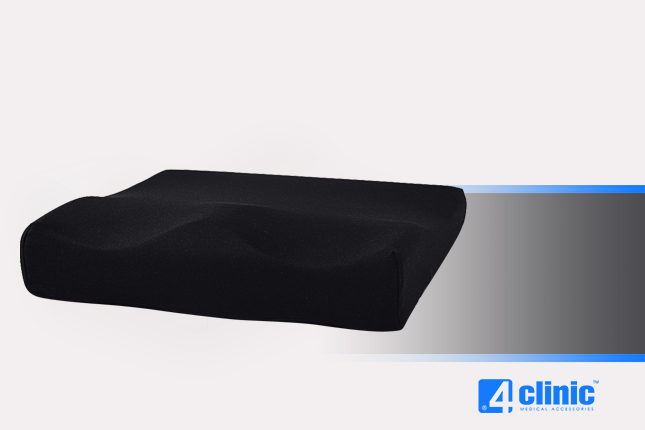 POSITIONING WHEELCHAIR CUSHION
Product description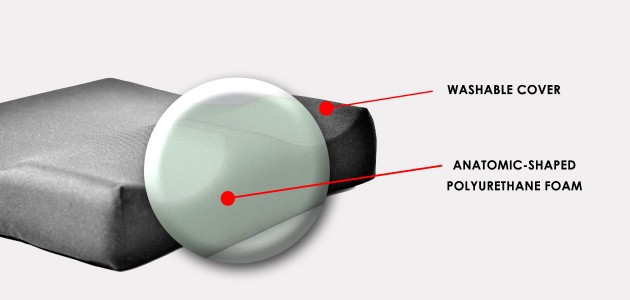 Our anatomic molded wheelchair cushion PP-FF-03/Z is made of polyurethane foam in removable cotton cover.
It provides comfort in seating and prevents against the poor posture.
The medial thigh separator supports to the greater trochanter area. The cushion provides pelvic, lateral and medial thigh supports to provide optimal positioning and promotes proper leg alignment.
Also, coccyx and sitting bones area is unloaded for relief and optimum comfort.
Our positioning cushion PP-FF-03/Z is highly recommended for people who use wheelchairs.
The cover is made of washable material and it's removable to maintain adequate hygiene.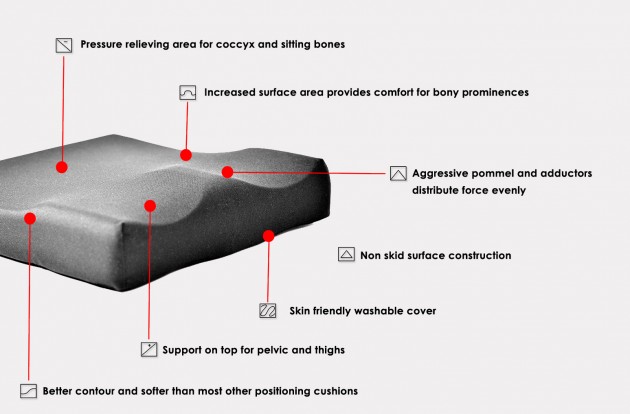 Size table
Width
Length
Height
40 cm
(15,7″)
40 cm
(15,7″)
5,2 cm
(2″)
Downloads

Medical products class 1 – conforming the directive of the Board (93/42/EWG) concerning medical products. Producer of orthopedic and medical products, firma REH4MAT issued appropriate EC declaration of conformity.