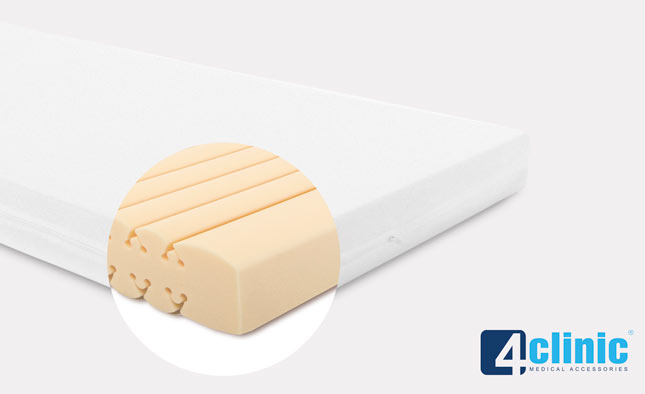 DOUBLE-SIDED ANTI BEDSORE MATTRESS IN COTTON COVER
Product description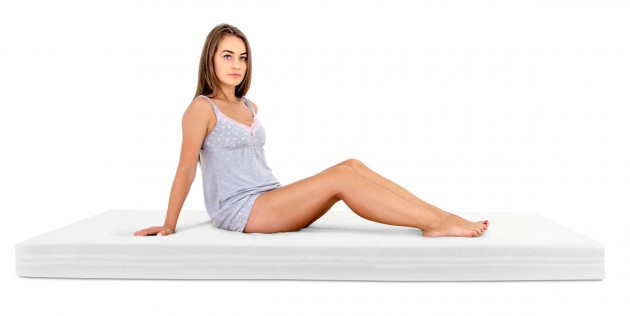 Double-sided pressure relief mattress is anatomic-shaped, made of polyurethane foam and reduces the pressure. Rounded points of mattress minimalizes its contact with patient's skin. The device is suitable for every kind of 3- and 4-parts beds. Special air chambers provide neutral climate and drain the warm air out of the mattress and prevent against the sweating. The mattress is composed of cells what prevent against the bedsores precisely.
The device provides excellent prevention against the decubitus in long-term lying or immobilized patients as an result of e.g. stroke or haemorrhage.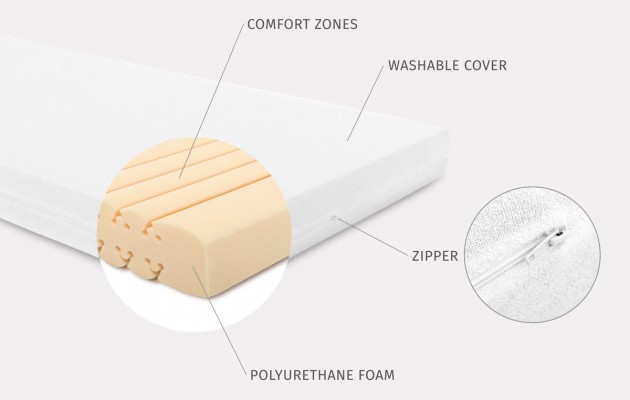 OUR ANTI BEDSORE MATTRESS:
is anatomic-shaped
reduces the pressure in the underbelly body's points
improves the blood circulation
improves the patient's comfort and stabilization
high density foam prevents the mattress against the deformation
the mattress holds washable cover what increases hygiene
is compatible with standard and hospital beds
Double-sided anti bedsore mattress are available in standard size: width 90 cm, length 200 cm and gauge 15 cm.
We offer anti bedsore mattress in every size e.g. for children and adults who need other than standard seizes.
The cover is made of soft cotton, which is airy friendly for patient's skin what allows to drain the warm out of the body. It is equipped with the zipper which facilitates to maintenance and put it on the mattress on and off.
Thanks to its special construction you can use the both sides of the mattress what extends its using period.
Weight limit: 130kg
Downloads

Medical products class 1 – conforming the directive of the Board (93/42/EEC) concerning medical products. Producer of orthopedic and medical products, firm REH4MAT issued appropriate EC declaration of conformity.