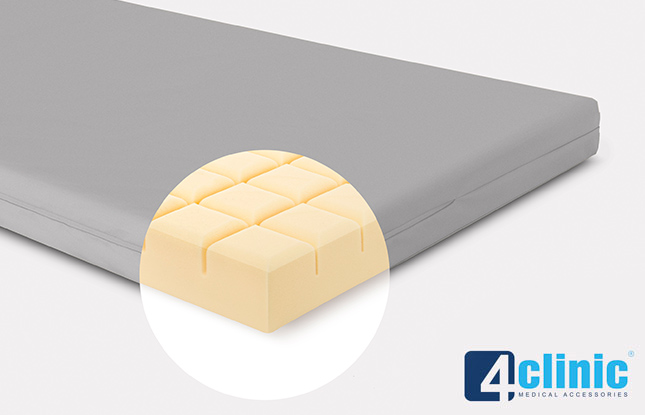 Pressure relief mattress anti bedsore MULTIblock in washable cover
Product description
Anti-bedsores Mattress MULTIBLOCK MP-MB-Z/Z was developed in order to prevent pressure ulcers, commonly called bed sores or pressure sores by dispersing pressure away from bone protrusions.
The incised blocks work individually offering the perfect adaptation to every contour of the body, evenly distributes weight and pressure over a wide area, thus lessening the risk of decubitus ulcers. The multiblock system helps to eliminate pressure points, provides comfort to the patient during sleep or lying down position. The mattress is healthy for spine, joints, improves blood circulation and general patient mood.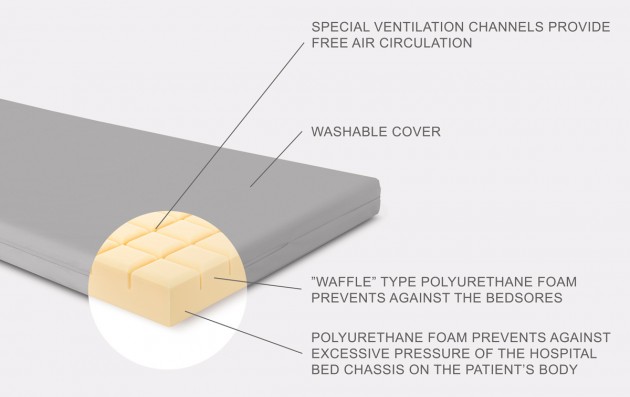 The washable cover is made of innovative fabric called Sanmed C463, which is very safety for patient and easy to disinfection.
C463 fabric is light, soft and shapeable. It is excellent solution to use in places where infection risk is high. It consists of antibacterial components based on silver zeolite (AgZ). It provides long-term efficiency and prevents againts even the most infectious bacerias such as MRSA or E.coli.
Sanmed C463 meets the condition according to the Health Minister`s ordinance of 3 November 2004 and Council Directive 93/42/EWG of 14 June 1993.
Additional asset of the fabric is vapour permeability and water-resistance. The Sanmed is the best solution as an waterproof cover of anti bedsore mattresses in hospitals.
Our C463 fabric holds Oeko-Tex Standard 100 certification what proves about its chemical neutrality for human skin.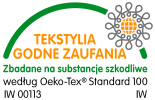 The cover is vapour permeability what allows to breath the patient's skin. It is equipped with the zipper which facilitates to maintenance and put it on the mattress on and off.
Thanks to its special construction you can use the both sides of the mattress what extends its using period.
Maintenance of the anti-bedsore mattress:
It is necessary to sterilize the mattress with chemicals used in health service. The table below shows methods and disinfectants for sterilization.
ALLOWABLE DISINFECTANTS !!!
Type of active agent or surface-active agent
Maximum content in disinfectant
Spray the surface of the device with disinfectant, leave it for disinfectant's activation, then wash the device and dry it.
2-propane
35%
1-propane
25%
Ethanol
10%
Alkyl Dimethyl Benzyl Ammonium Chloride
0,2%
Glucoprotamine
25%
Standard size of mattress:
200 x 90 x 10 cm (78,7″ x 35,4″ x 3,9″)
200 x 90 x 12 cm (78,7″ x 35,4″ x 4,7″)
200 x 90 x 15 cm (78,7″ x 35,4″ x 5,9″)
Weight limit: 130kg
Downloads

Medical products class 1 – conforming the directive of the Board (93/42/EEC) concerning medical products. Producer of orthopedic and medical products, firm REH4MAT issued appropriate EC declaration of conformity.