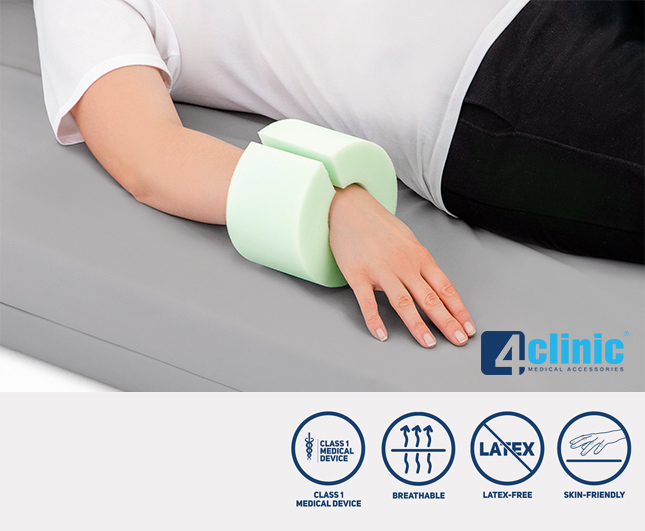 FOOT AND HAND ELEVATOR
PRESSURE SORES
Pressure sores are wounds that develop when constant pressure or friction on one area of the body damages the skin. They are results of long term lying in one position. Poor nutrition, and poor bladder and bowel control may increase the risk of them. Also, if you're overweight and suffer from other medical conditions, such as diabetes, the pressure sores may occur.
Product's description
Foam foot and hand elevator PP-K-02 has a special design for proper foot or hand stabilization and keeping them from touching bed and pressure which may result in ulcers. Open design for easy application even swollen arms and legs. It offers safety and stability and prevents the protected area against the ulcers.
Our foot and hand elevator is made of high quality 100% comfort, free of latex polyurethane foam. It doesn't absorb the moisture and prevents multiplying of bacteria and fungi. The foam makes the skin dry and better oxyganeted. These properties are crucial in ulcers prevention and treatment.
Our foam has many attests and certificates:
1. Hygienic Attest of Medical University of Gdańsk
2. Oeko-Tex Standard 100 certificate confirms our foam is human-ecological safe and there were no harmful substances used in the production process such as prohibited azo dyes, formaldehyde, pesticides, nickel etc.
Using the highest quality fabrics, approved with many certificates and attests ensures safety and is highly important in ulcers treatment.
The density of our foam is suitable for human's use. Our foam foot and hand elevator PP-K-02 maintains the leg or arm in proper position and offers even pressure of the tissues. It does not make pressure on the protected skin and it is almost invisible for patients. Day-to-day using of our foam elevator PP-K-02 improves blood circulation and reduces the risk of bed ulcers.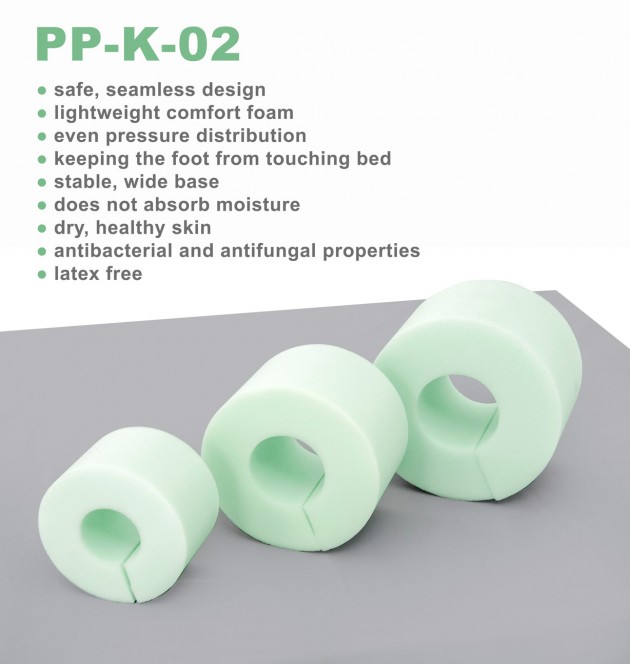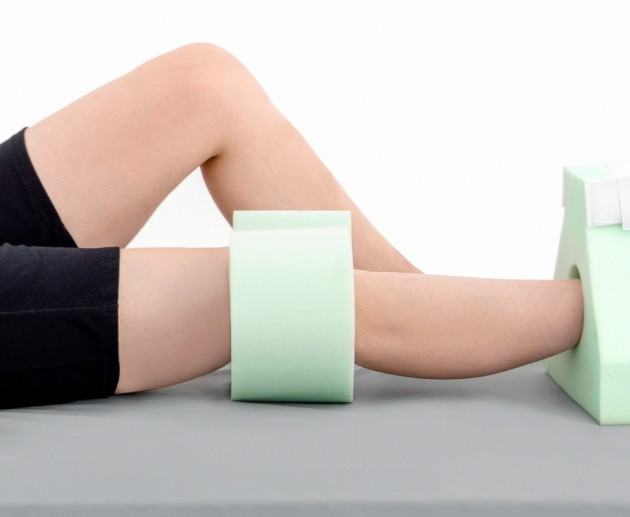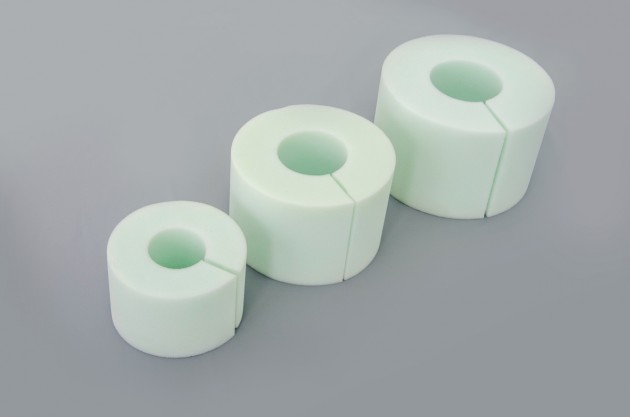 Purpose of use
- ulcers prevention
- diabetes
- metabolic diseases
- poor blood circulation
- stroke
- paralysis
Size table
Size
Diameter (A)
Width (B)
Diameter (C)
How to measure
1
5,5 cm
9 cm
14 cm
2
8 cm
12 cm
18 cm
3
8,5 cm
13,5 cm
20,5 cm
Downloads

Medical products class 1 – conforming the directive of the Board (93/42/EEC) concerning medical products. Producer of orthopedic and medical products, firm REH4MAT issued appropriate EC declaration of conformity.