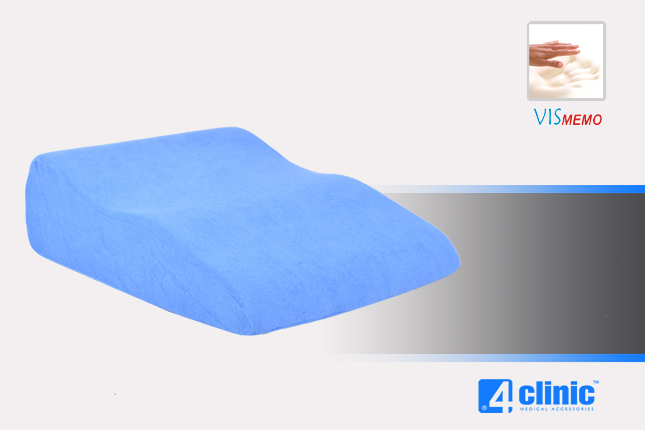 Thermoplastic foam wedge with cotton cover
Product description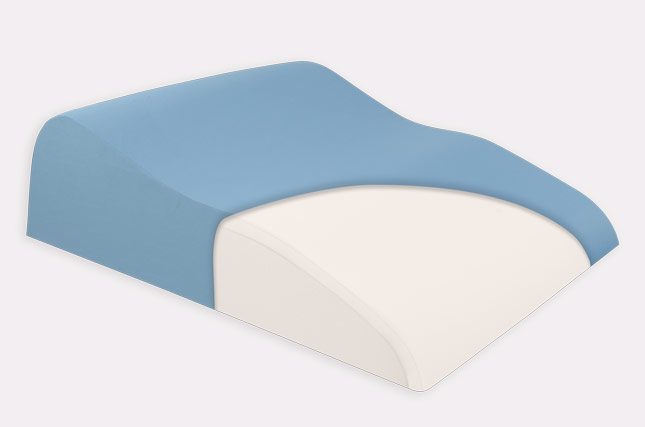 This is high quality medical device. Even if the patient is overweight, the pillow maintains its shape and elevates the legs precisely. Thermoplastic foam guarantees relaxation, support and anti-sore function.
The wedge elevates the leg both while lying on the back and on the side. The device can be used also in after-injury, anti-sore or antivaricose therapy. The anatomic shape prevents excessive pressure.
The wedge is the great support in compression therapy. During the night sleeping the blood flows from legs to the heart what decreases the lower limbs circumference what facilitates in the morning to putting the compression socks on.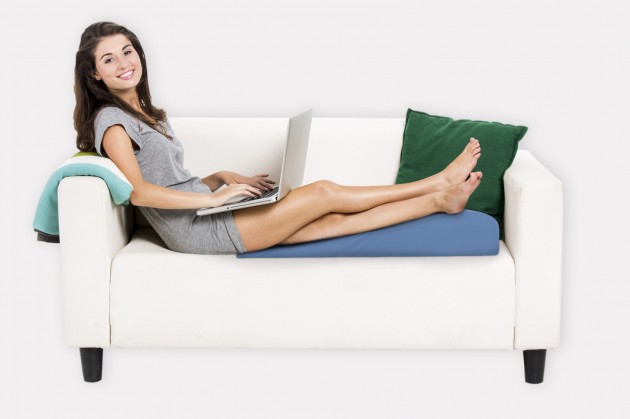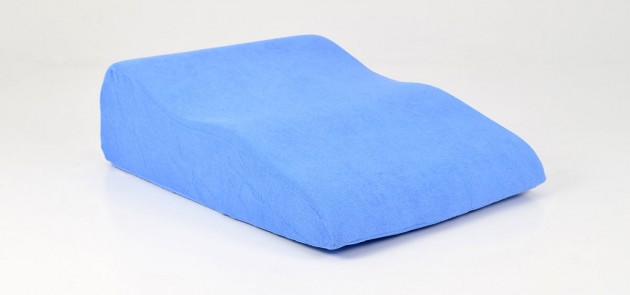 Purpose of use
Treatment of the venous system
Deep vein thrombosis (DVT)
Muscles cramps
Stressed leg
Painful and swollen legs
Spine problems
Varices
Cold feet
Pregnancy
Fatigue – for legs relaxation
The wedge is recommended especiallt for pregnant women, patients with swollen legs and vascular problems. Itc can be used both in days and nights lying on the back or on the side.
Available sizes
Our wedge is available in 2 sizes
Size
Length
Width
Height
Patient's height
1
65 cm
(25,6″)
50 cm
(19,7″)
22 cm
(8,7″)
under 165 cm
(under 65″)
2
78 cm
(30,7″)
50 cm
(19,7″)
22 cm
(8,7″)
over 165 cm
(over 65″)
Downloads

Medical products class 1 – conforming the directive of the Board (93/42/EWG) concerning medical products. Producer of orthopedic and medical products, firma REH4MAT issued appropriate EC declaration of conformity.