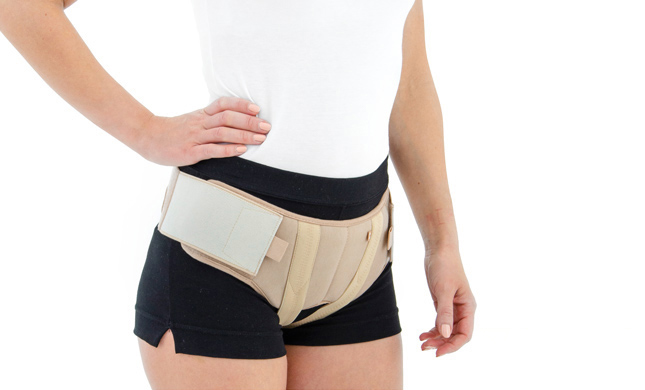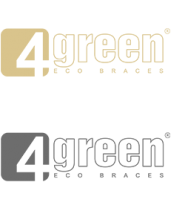 Groin brace

Hernia belt

Chemical free

Class 1 medical device

Double-sided

Hypoallergenic

Invisible

Latex-free

Skin-friendly
WOMEN'S INGUINAL HERNIA DOUBLE TRUSS
Postpartum hernia
The day, when the little one is on the world, is one of the most beautiful during our lifetime. Unfortunately, sometimes the hernia may be unpleasant result of it.
Pregnancy changes not only visual aspect of the women. It's also big physiological change. Growing belly causes muscles, tendons, ligaments and skin overstretching. Additionally, hormonal changes slow down the metabolism and intestinal peristalsis, increasing the steady-state pressure. If the cesarean section is performed, the hernia may occur in the scar area.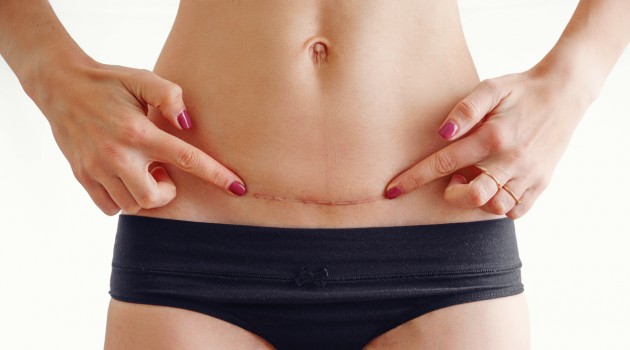 Hernia in the women may be presented in many places: navel, groin or thigh. Contrary to what one might expect, hernia is a serious problem. In the worst cases, it may end with necrosis of the intestines or even death. Due to this fact, prevention is so important in both types of treatments: surgical or conservative. To do that, our women's inguinal hernia double truss AM-2PP/D will be the best choice.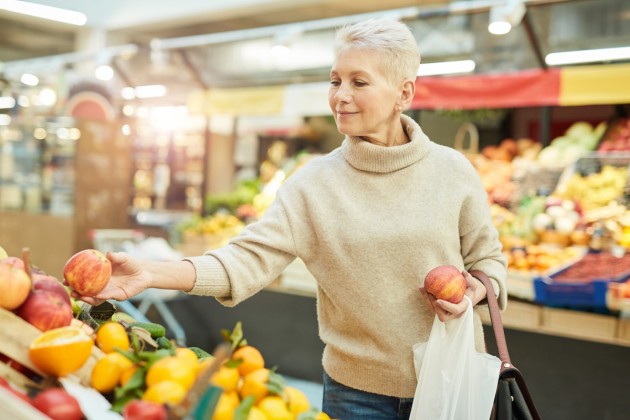 Product's description
Inguinal hernia double truss AM-2PP/D is the high quality product which reduces the risk and effects of inguinal hernias.
Our hernia support is made of natural, cotton fabrics. Elastic, innovative rubber called AirRubberIII™ is elastic and provides excellent compression.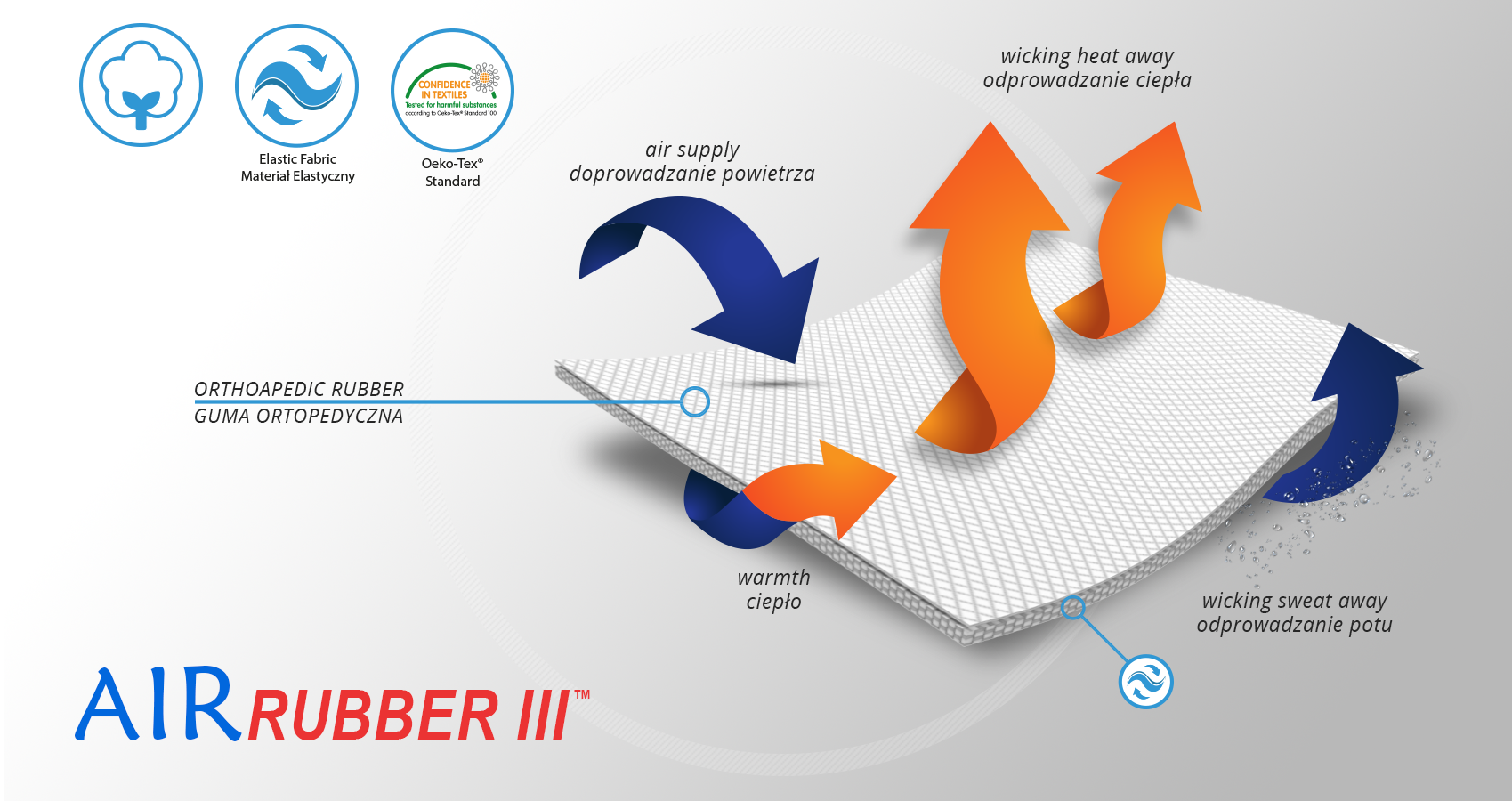 AirRubber III™ has unidirectional elasticity. It can be stretched, increasing the length, not width, what improves compression. Between the braids air flows freely and skin can breathe. In addition in high compression, these rubber braids provide a gentle massage for skin. Our orthopedic rubber is very friendly for skin.
Our inguinal hernia support AM-2PP/D is anatomic shaped. Fits to each kind of women's figures.
Our women's hernia product is equipped with thin pads. They are made of high quality, weight light foam. These thin pads provide excellent compression in the groin area and maintain the hernia "inside". The pads are extremely small, no intrusive. Due to this fact, our women's double inguinal hernia support is highly recommended for prevention of hernias after surgical treatment.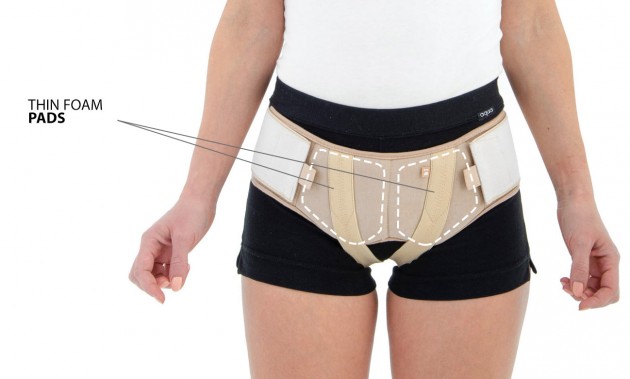 In case of conservative treatment, our support allows to keep the hernias "inside" during daily activities. This solution, reduces the pain and improves quality of life.
AM-2PP/D inguinal hernia truss may be used also by people with weakness of lower abdominal muscles and extended inguinal canals in the groin area.
Beige, natural color makes our products invisible.
WARNING! Not use in case of irreducible hernias, because the foam pads can cause intestinal wall impairment!
Purpose of use
inguinal hernias
after surgical treatment
in case of conservative treatment of inguinal hernias
as a prevention in case of weakness of lower abdominal muscles and extended inguinal canals in the groin area
Available sizes
Size
Hip circumference at the widest point
How to measure
S
86 – 94 cm
(33,9″ – 37″)
M
94,5 – 102 cm
(37″ – 40,2″)
L
102,5 – 110 cm
(40,2″ – 43,3″)
XL
110,5 – 125 cm
(43,3″ – 49,2″)
2XL
125,5 – 140 cm
(49,2″ – 55,1″)
Total height of the product:
front: 14 cm (5.5″)
rear: 8 cm (3,15″)
Downloads


Class I medical device in accordance with Regulation (EU) 2017/745 of the European Parliament and of the Council of 5 April 2017. on medical devices.