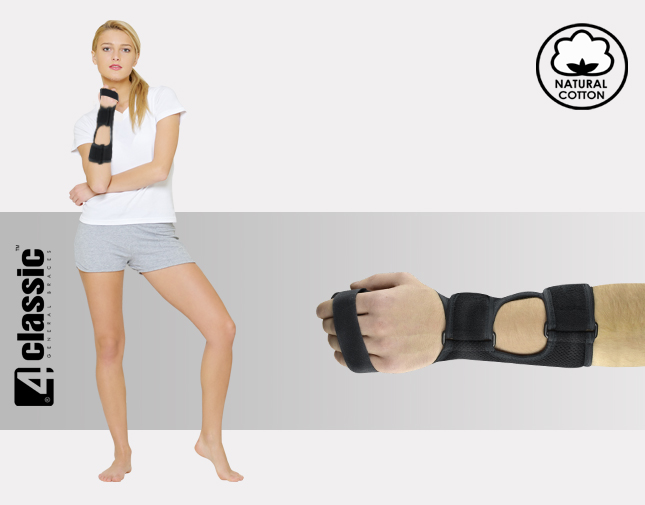 FUNCTIONAL RESTING HAND BRACE
Product description
Rheumatoid arthritis (RA) is chronic and progressive illness of connective tissue with unknown reason. It occurs between 25-54 years and 4 times more often in women than men.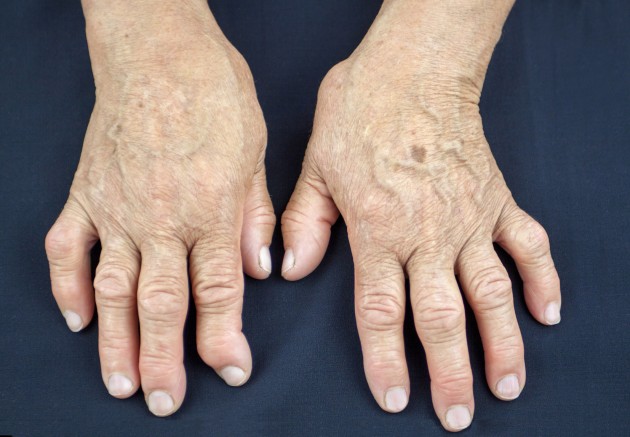 The textbook beginning of disease is symmetrical deformation of wrist, metacarpophalangeal (MCP) and proximal interphalangeal (PIP) joints. We can call this kind of condition the "rheumatoid hand".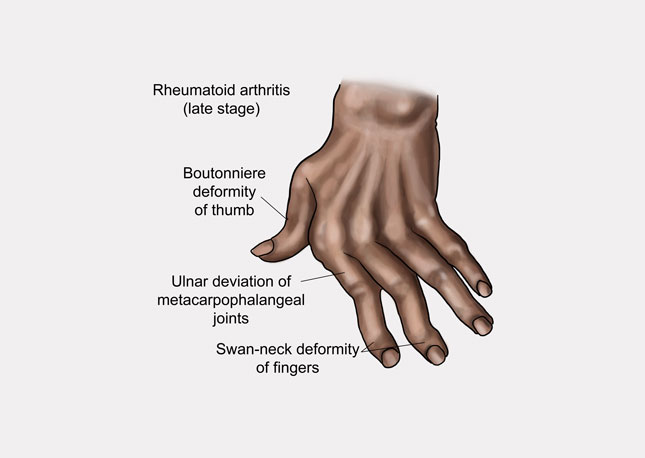 Multi-joints contractures, stiffness, boutonniere and swan-neck deformities and swelling with myatrophy are the most common symptoms of RA. In addition to pharmacological, surgical treatment and physical therapy, the rheumatoid hand requires also passive joints correction.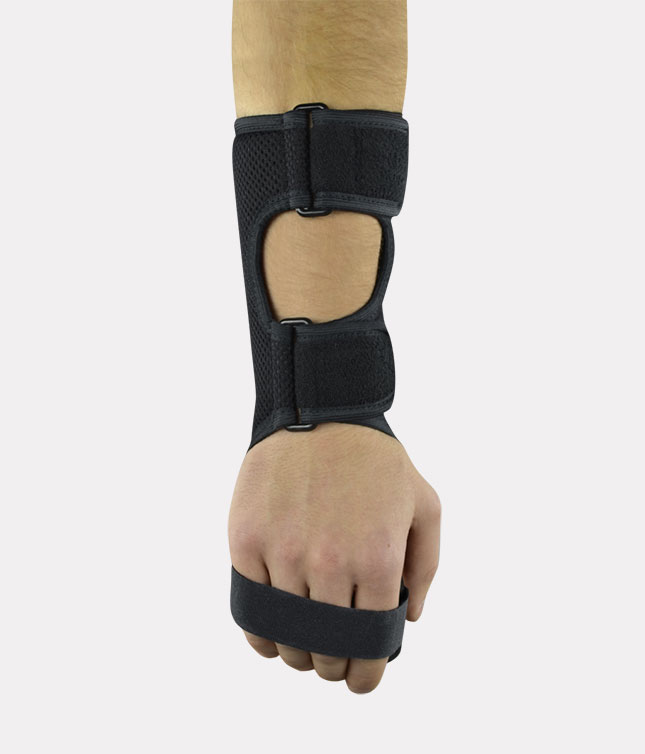 For this purpose, we created the hand splint AM-OSN-L-05. It is made of unique, distance textile called ActivExpanse, characterised by high comfort of use.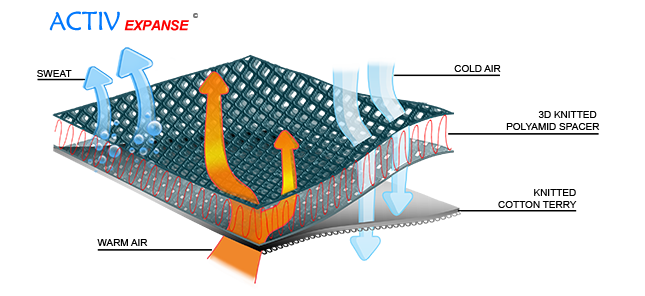 3D double-layered construction allows to fit the brace precisely and provides excellent forearm compression. Internal layer is made of cotton terry that is airy and friendly for skin. External layer is made of durable and soft polyamide and the openwork construction allows skin to breath.
Our wrist brace has special support that protects hand against the carpal tunnel syndrome.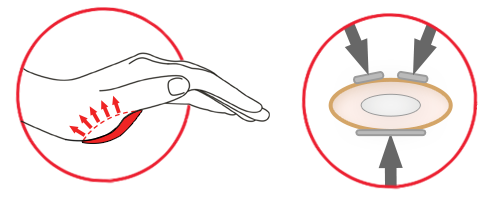 3 points stabilization
L3P (LOCK 3 POINTS)
We use also aluminium anatomic-shaped hand splint, covered by powder dye that is neutral for human sweat.
In case of swan-neck in RA, the special dorsal fastener corrects the deformity what allows to adjust the hand in the neutral position what stanches the disease progress.
Anatomic-shaped palmar splint is the good solution for hand spasticity treatment also.
Purpose of use
rheumatoid arthritis (RA)
neurological conditions (spasticity)
after wrist and forearm injuries
po-op treatment
Available sizes
Size
Wrist circumference
How to measure
S
13-15 cm
(5,1″-5,9″)
M
15-17 cm
(5,9″-6,7″)
L
17-19 cm
(6,7″-7,5″)
Left/right side available.
Optional equipment
Downloads

Medical products class 1 – conforming the directive of the Board (93/42/EWG) concerning medical products. Producer of orthopedic and medical products, firma REH4MAT issued appropriate EC declaration of conformity.