The product is available while stocks last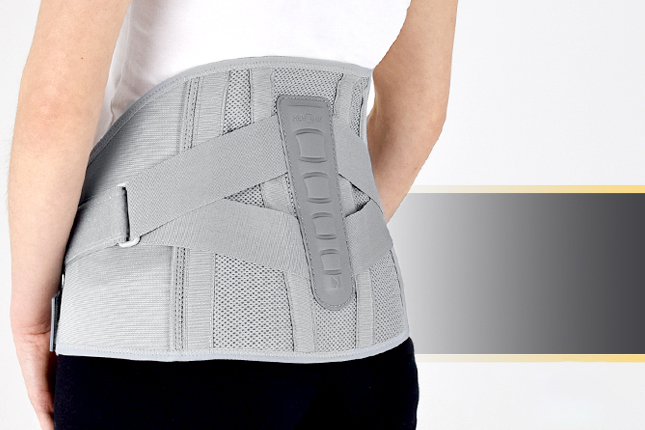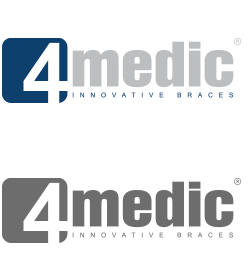 LUMBAR BACK BRACE WITH NON-ELASTIC SUPPORT STRAPS
The product is available while stocks last
Product description
AM-SO-03 lumbar back support with non-elastic fasteners was developed according to anatomical shape and provides adequate level of stabilization on lumbar area.
The Back part of support is made of strong orthopaedic rubber ActiveSpace™.
ActiveSpace™ is a spacer, polyamide 3D lamination with high skin ventilation. It is very lightweight, consisted of 2 layers. Between them, we use polyamide braids with 4 mm width. ActiveSpace™ is not elastic what improves stabilization. Inside the lamination, between 2 layers, the air flows freely, maintaining minimal water and moisture absorption. Waterproof material.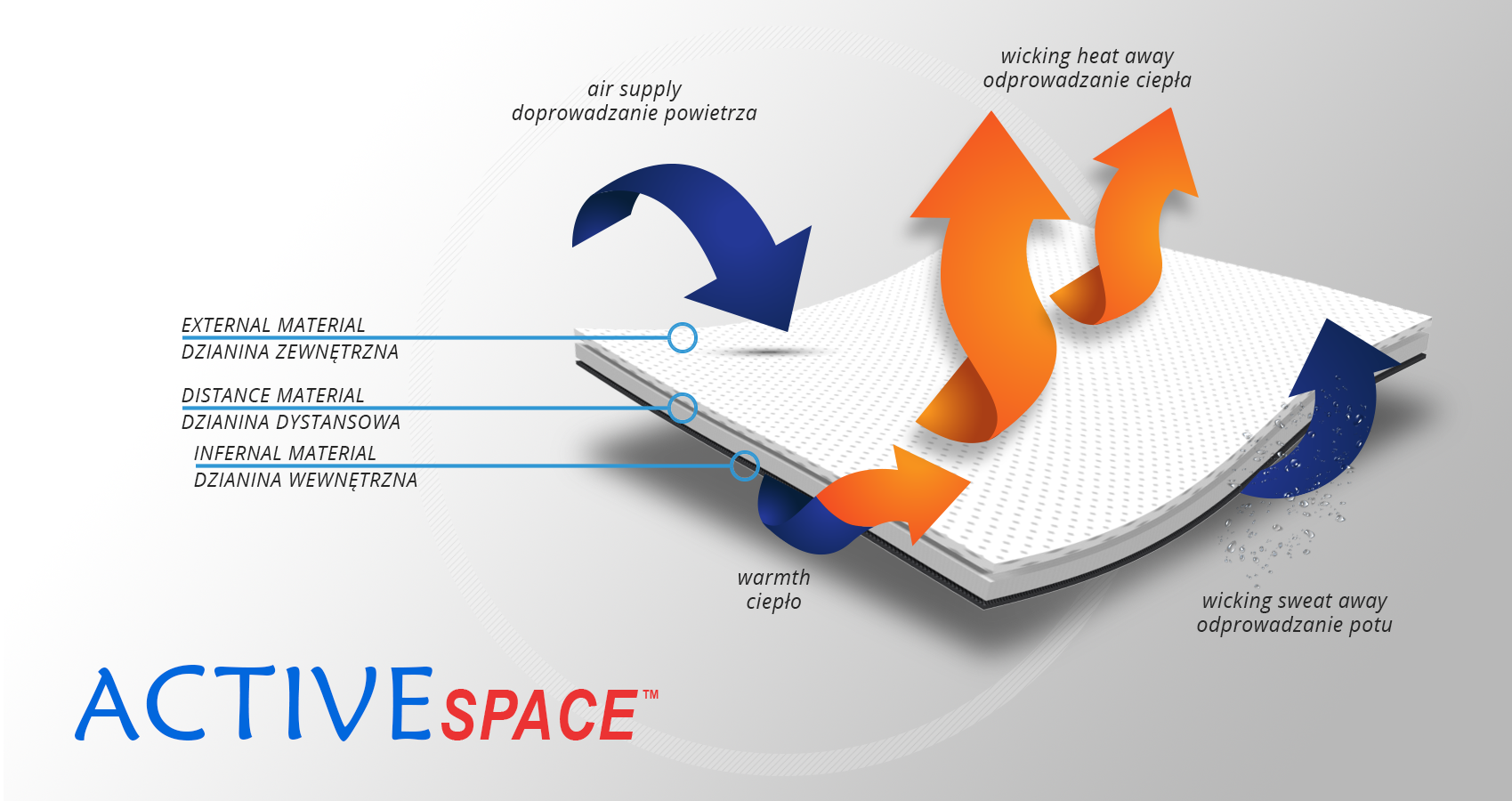 Front and lateral parts are made of AirRubber™.
AirRubber™ has unidirectional elasticity and it's breathable. This lamination is perforated. Between the braids air flows freely and skin can breathe. In addition in high compression, these rubber braids provide a gentle massage for skin. Our orthopedic rubber is very friendly for skin.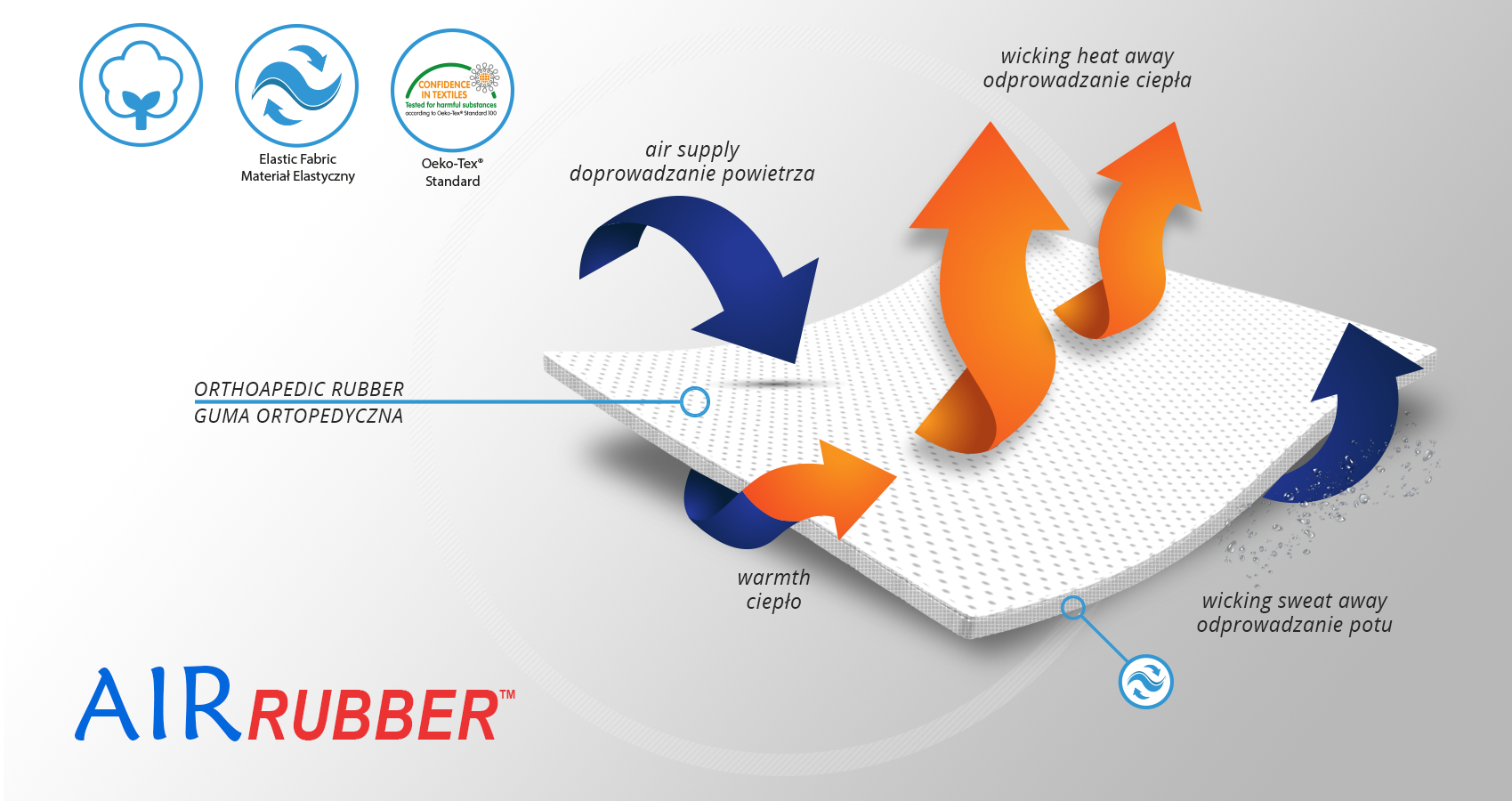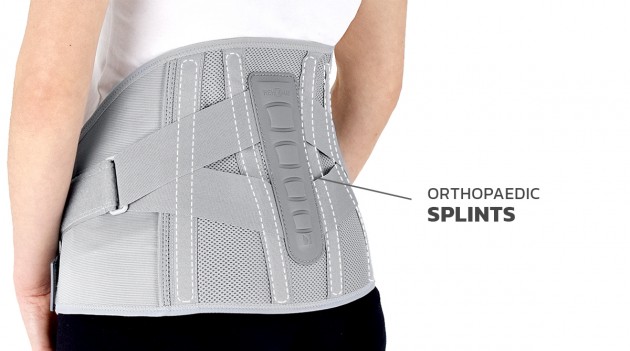 Available sizes
Size
Waist circumference
How to measure
S
65-75 cm
(25,6″-29,5″)
M
75,5-85 cm
(29,5″-33,5″)
L
85,5-97 cm
(33,5″-38,2″)
XL
97,5-110 cm
(38,2″-43,3″)
XXL
110,5-125 cm
(43,3″-49,2″)
XXXL
125,5-145 cm
(49,2″-57,1″)
Total height of the product:
front: 15 cm (5,9″)
rear: 28 cm (11″)
Properties
– SKIN FRIENDLY PRODUCT – lumber support has been made of special orthopaedic rubber, containing mainly cotton, which is neutral to patient's skin
– EFFECTIVENSS OF STABILIZATION – the stabilization is exceptionally good thanks to the orthopaedic nibs, tightening rubber belts crossed at the back and anatomically shaped loin pillow.
– SAFETY – the front tightening rubber belts provide additional protection and the chances of the device to undo accidentally are eliminated.
– COMFORT OF USAGE – the limber support is very light and therefore comfortable to wear.
Indications
– Pre- and Post-Surgical Stabilization
– Degenerative Spinal pathologies on Lumbar area
– Disc Hernia
– Lumbar Muscles and Ligamentous Strains and Sprains
– Postural Support
– Chronic Low Back Pain
– Rehabilitation and Prevention
Setting up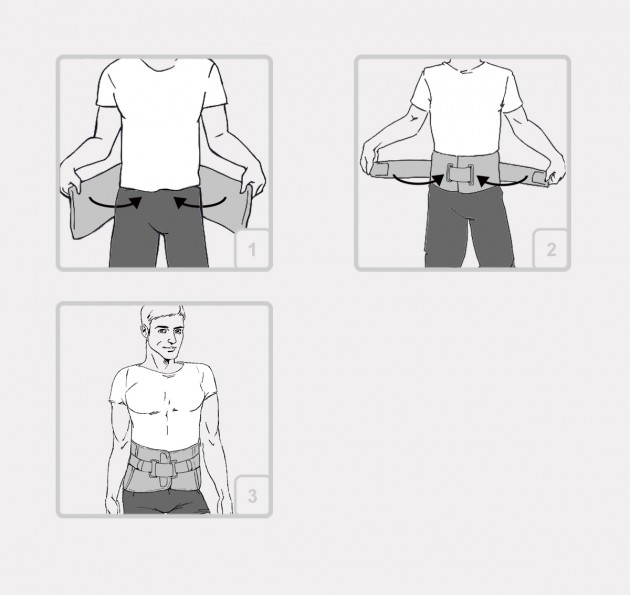 Optional equipment


Class I medical device in accordance with Regulation (EU) 2017/745 of the European Parliament and of the Council of 5 April 2017. on medical devices.