The product is available while stocks last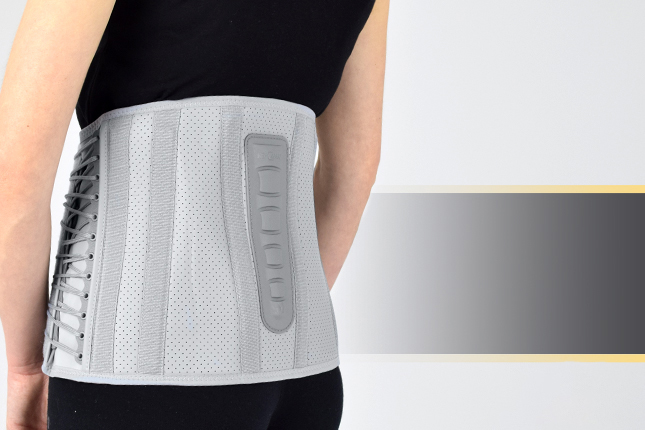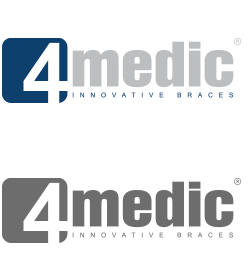 LACED LUMBAR BACK SUPPORT
The product is available while stocks last
Product description
Lace-up Lumbar Back Support AR-S0-03 was made of non-elastic materials, as well as provided with lace-up system which function is to improve the functionality, stabilization level and comfort for the patients during its use.
The orthosis was developed according to the anatomical shape, providing the optimum fitting and adjustment on the patient body, also and increases the stabilization level of lumbar area.
An Asymmetric closure allows the perfect fitting on the patient body. The panel of closure is made of velcro laminate with comfortable semi-rigid foam located inside and two plastic stays. The system GRIP & OPEN makes the orthosis easy to assemble and disassemble.
The supporting system is obtained by front reinforced panel and back orthopaedic stays, offering circumferential stabilization of Lumbo-sacral part of the spine.
The lateral parts of support are made of ActiveSpace™, additionally equipped with lateral stays to increase the stabilization level.
ActiveSpace™ is a spacer, polyamide 3D lamination with high skin ventilation. It is very lightweight, consisted of 2 layers. Between them, we use polyamide braids with 4 mm width. ActiveSpace™ is not elastic what improves stabilization. Inside the lamination, between 2 layers, the air flows freely, maintaining minimal water and moisture absorption. Waterproof material.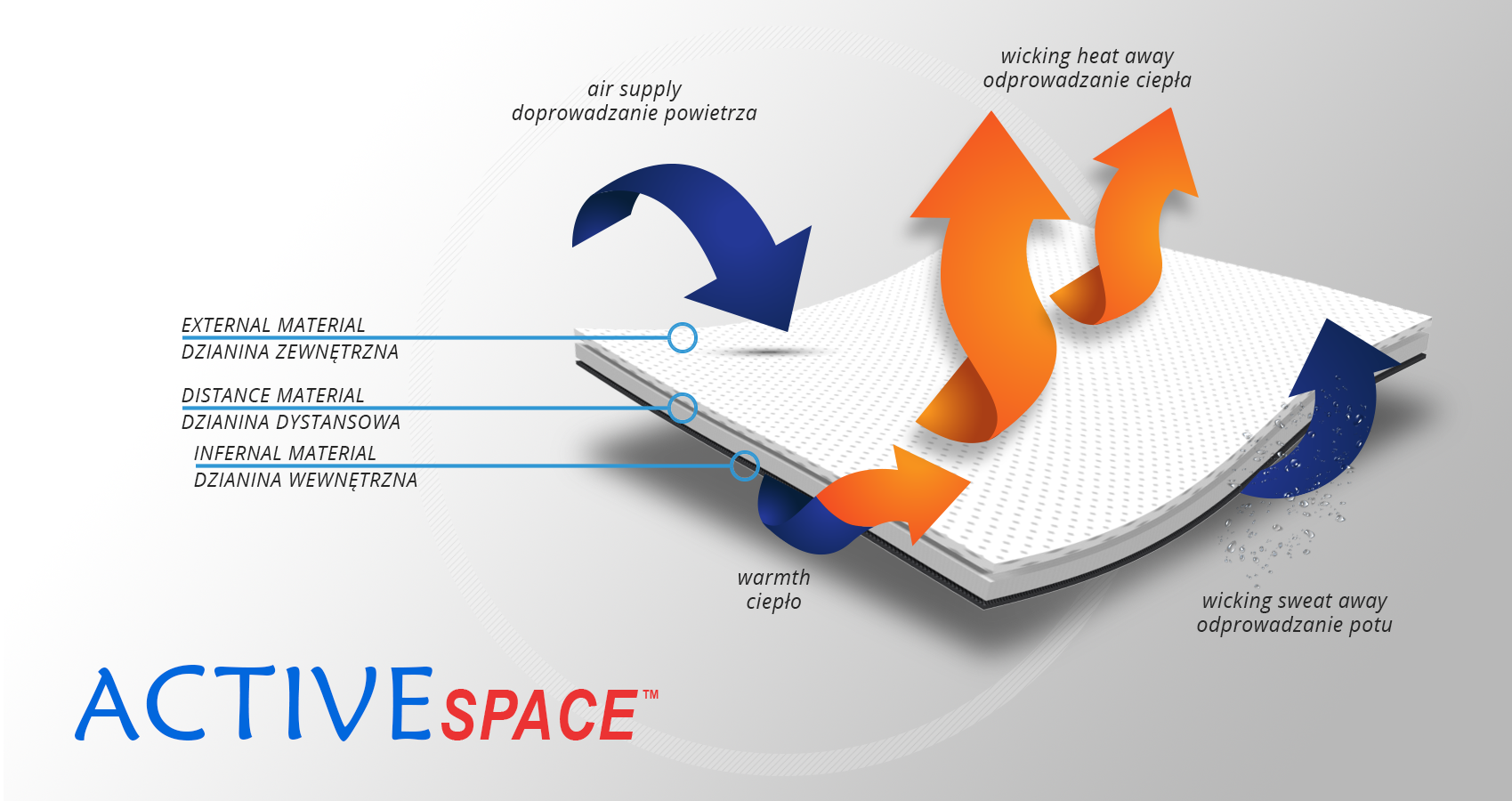 In order to offer maximum adjustment of the product and provide the proper support of area, the orthosis is equipped with two lacing-up systems with velcro straps.
The Back part of support is made of innovative material AirSanmed™.
AirSanmed™ isn't elastic what provides excellent stabilization. The skin has contact with cotton terry with Oeko-Tex Standard 100 certificate. There is semi-rigid perforated foam EVA inside that protect the skin against the metal splints influence. External side of the fabric is perforated medical laminate with antibacterial properties of Silver Zeolite. It provides long-term efficacy and prevents the most dangerous infectious microorganisms such as MRSA and E.coli. AirSanmed™ is in accordance with Health Minister`s ordinance of 3 November 2004 and Council Directive 93/42/EWG of 14 June 1993.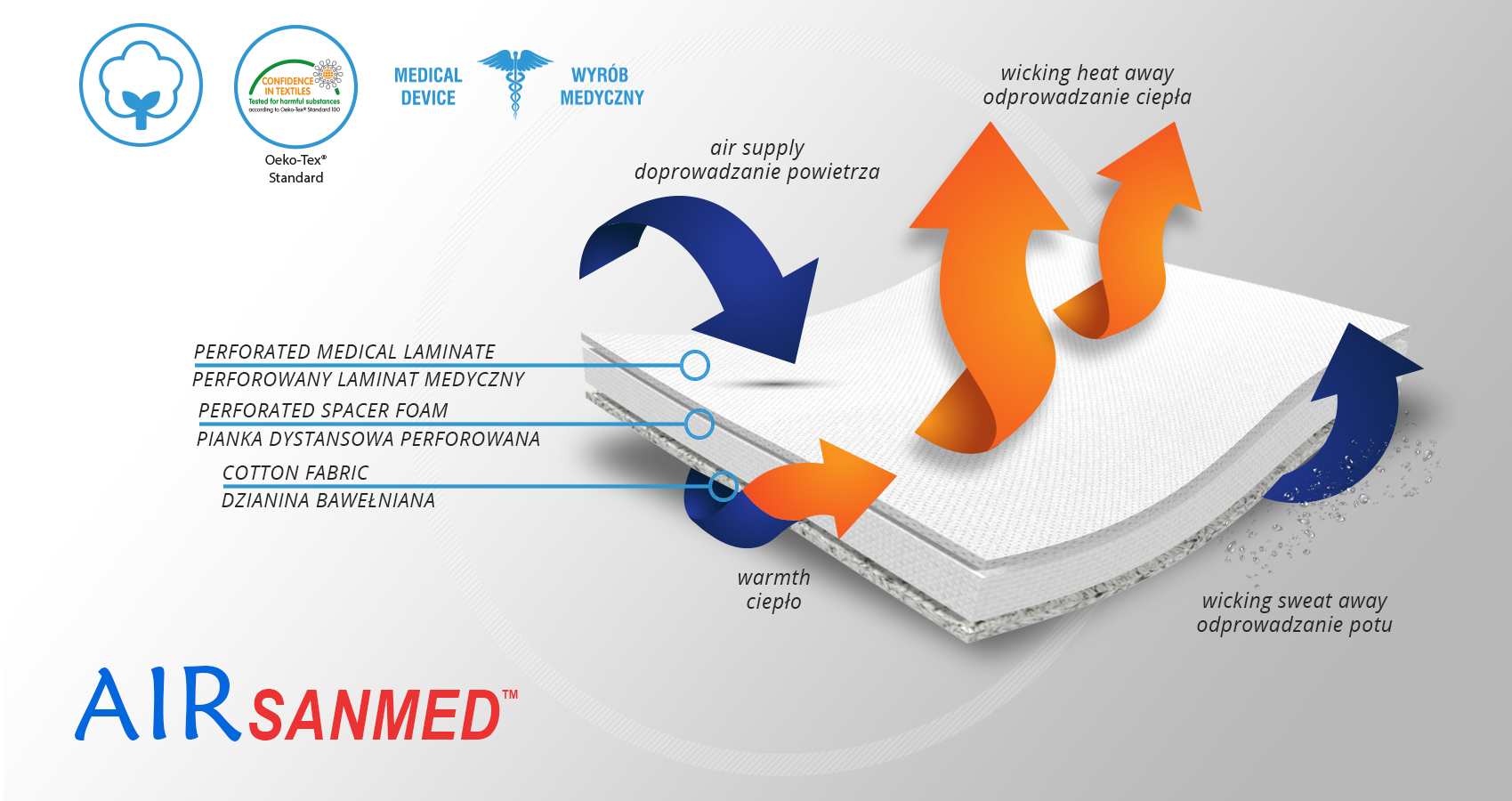 The Orthosis is provided with anatomically shaped metal stays (sweat-resistant coating), which quantity depends on the size; 4 or 6 metal stays in the Back.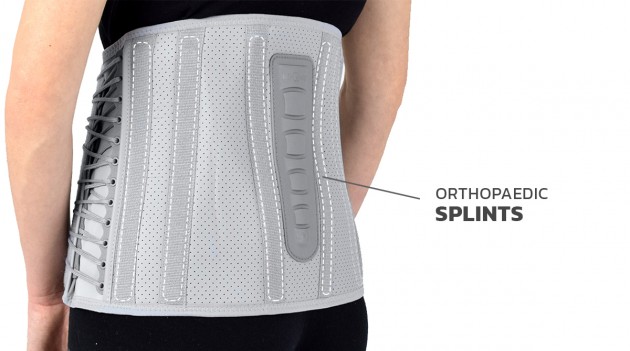 Available sizes
Size
Waist circumference
How to measure
S
65-75 cm
(25,6″-29,5″)
M
75-85 cm
(29,5″-33,5″)
L
85-97 cm
(33,5″-38,2″)
XL
97-110 cm
(38,2″-43,3″)
XXL
110-125 cm
(43,3″-49,2″)
XXXL
125-145 cm
(49,2″-57,1″)
Total height of the product:
front: 19 cm (7,5″)
tył: 27 cm (10,6″)
Indications
– Pre- and Post-Surgical Stabilization
– Degenerative Spinal pathologies on Lumbar area
– Disc Hernia-Lumbar Muscles and Ligamentous Strains and Sprains
– Postural Support
– Chronic Low Back Pain
– Rehabilitation and Prevention
Setting up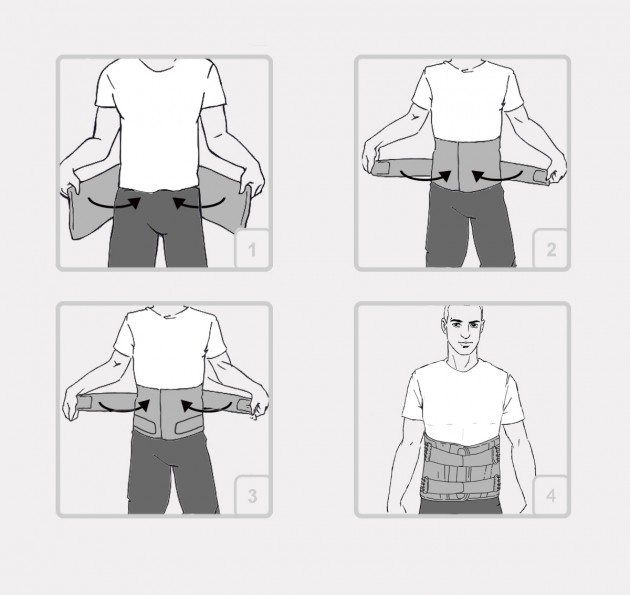 Optional equipment
Downloads


Class I medical device in accordance with Regulation (EU) 2017/745 of the European Parliament and of the Council of 5 April 2017. on medical devices.