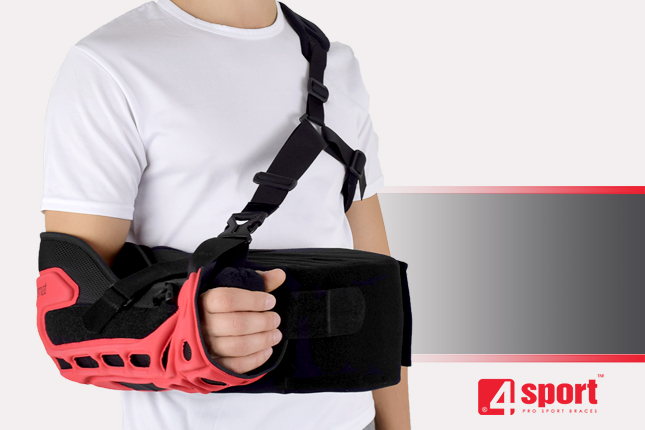 CLEVER 2 ROTATOR
SHOULDER SUPPORT WITH EXTERNAL ROTATION OF 15° AND 30°
Shoulder Joint Tear (Glenoid Labrum Tear)
The glenoid labrum is the dense cartilage-like rim that surrounds the shoulder socket (glenoid) and serves as the anchor point for the shoulder capsule and ligaments that help stabilize the shoulder. Synovial capsule and glenohumeral ligaments are attached here.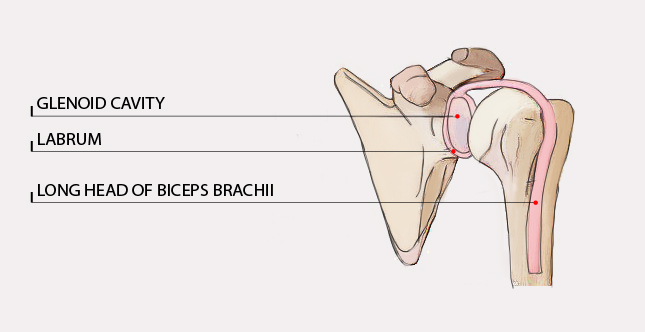 Injuries to the labrum are common in sports in which the athlete sustains shoulder subluxations and dislocations, such as collision or contact sports (American football or rugby), throwing sports (baseball or softball), sports involving repetitive overhead motions (swimming or volleyball), or sports in which athletes might fall to the ground onto the shoulder or arm. A traction-type injury to the shoulder and arm, such as can occur when holding the rope while water skiing, can also produce an injury to the labrum.
Injuries to the labrum can be divided into 2 types:
a SLAP (superior labrum, anterior to posterior) lesion
Bankart lesion
A SLAP (superior labrum, anterior to posterior) lesion occurs when the long head of the biceps tendon attaches to the superior part of the labrum, and repetitive traction to this area from the throwing motion can cause a strain or detachment of the superior labrum.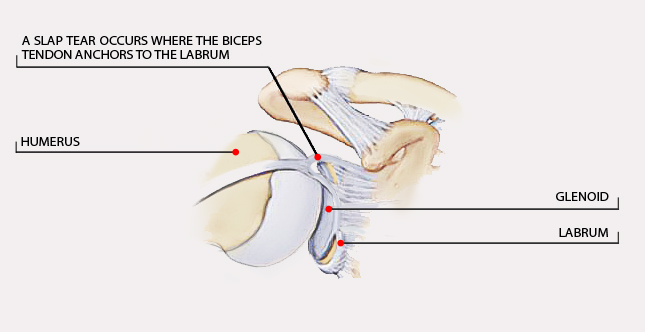 A Bankart lesion is a detachment of the anterior–inferior portion of the labrum and commonly occurs after an anterior shoulder dislocation.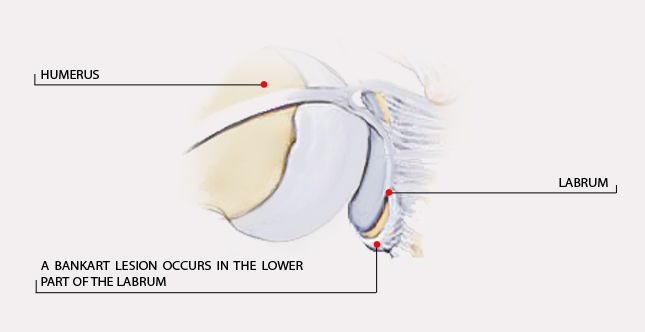 In most cases, the conservative treatment of the labrum injury is inefficient. Usually, shoulder joint (glenoid labrum) tear is made with arthroscopic surgery, in which doctor cleans and stabilizes the injured joint.
In both, operative and conservative treatment, there is necessary to use our special shoulder support CLEVER 2 ROTATOR that stabilizes the joint and maintains it in 15° or 30° external rotation.
Product's description
Our shoulder support CLEVER 2 ROTATOR provides excellent comfort and efficiency. It immobilizes the shoulder joint and maintains it in the required external rotation and slight abduction.
The brace consists of:
1. Anatomic buckle straps with length adjustment.
2. Anatomic forearm sleeve with length adjustment.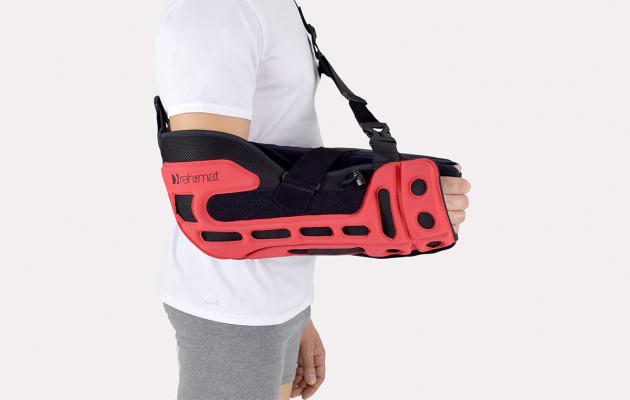 3. Anatomic cushion, made of high density foam, providing required rotation.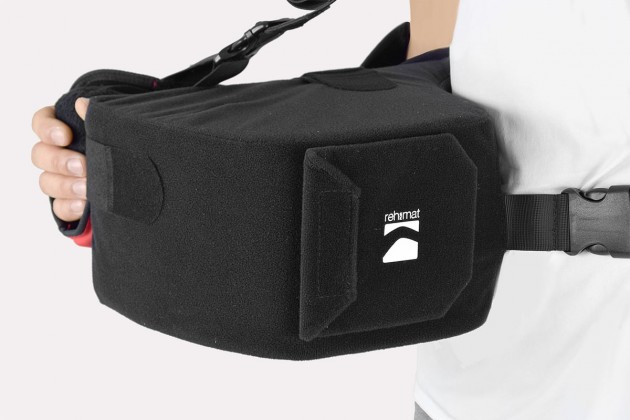 Anatomic buckle straps with length adjustment providing patient independence. You can put the brace on and adjust single-handedly. The system is equipped with two rigging grommets and anatomic straps that are easy to attach. Also, it has two off-loading pads and frontal quick-release buckle for ease of application and removal.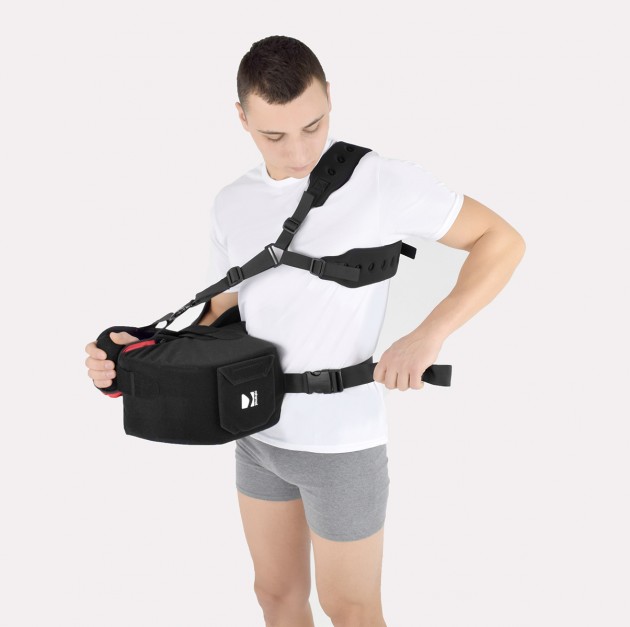 Anatomic forearm sleeve with length adjustment is made of innovative fabric ActivExpanse.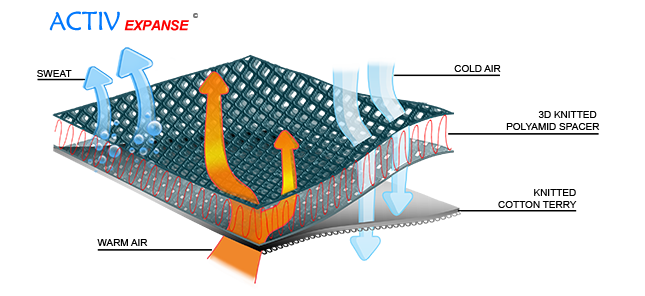 It is an innovative, active 3D lamination with high air permeability. This spacer material is light made of 2 parts: external polyamide durable 3D layer and skin-friendly cotton layer with Oeko-Tex Standard 100 certificate. ActivExpanse is not elastic what improves stabilization. External 3D spacer layer is hypoallergenic and provides high air permeability and minimal water and moisture absorption. Our medical devices made of this fabric are very comfortable.
Outside the sleeve, we assembled 3D pad made of EVA foam, providing additional stabilization and support.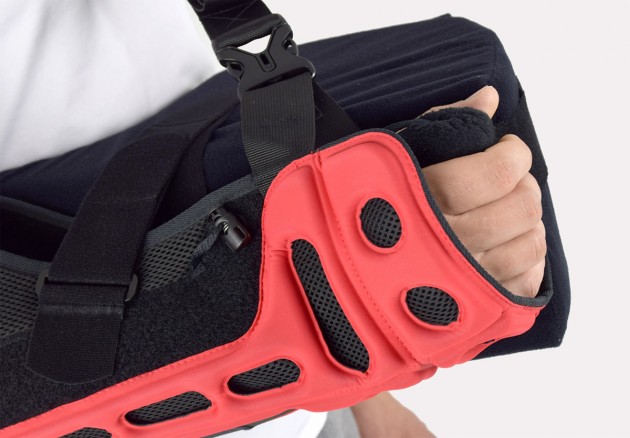 Inside the sleeve, you can find the soft hand grip with length adjustment for minimizing migration.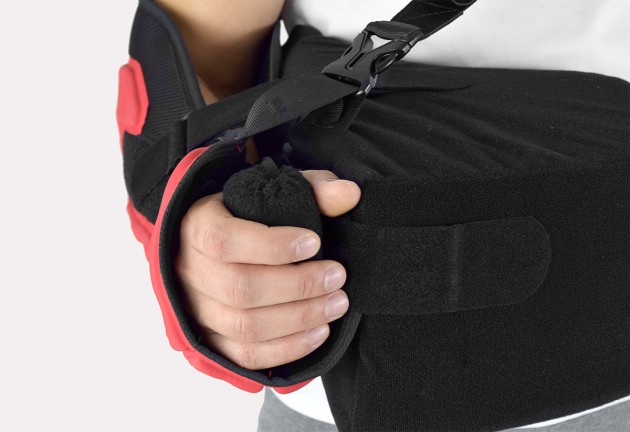 Anatomic cushion providing required rotation and slight abduction are easy to attach and equipped with circumferential straps with buckles. We offer 2 types of external rotation cushions: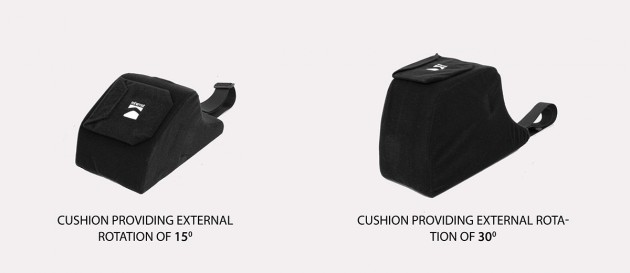 How cushions of CLEVER 2 ROTATOR work: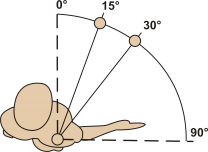 Patient can choose any cushion, according to physician's recommendations.
Each cushion has special pocket, where you can hide your personal things such as: documents, money, keys or cell phone.
The shoulder brace is equipped with quick-release buckles that maintain your earlier adjustments.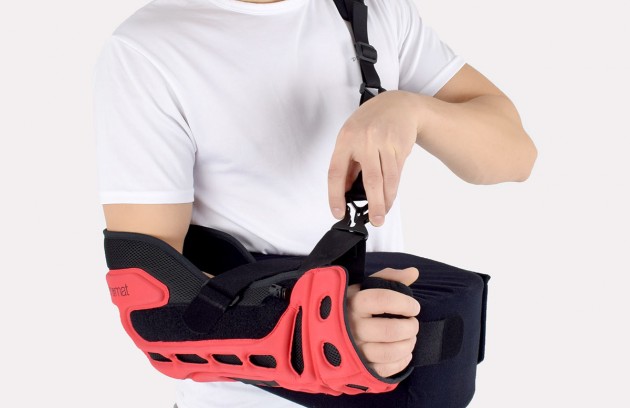 3-point application system is easy to use, and the construction reduces the pressure on the neck what improves the comfort of use.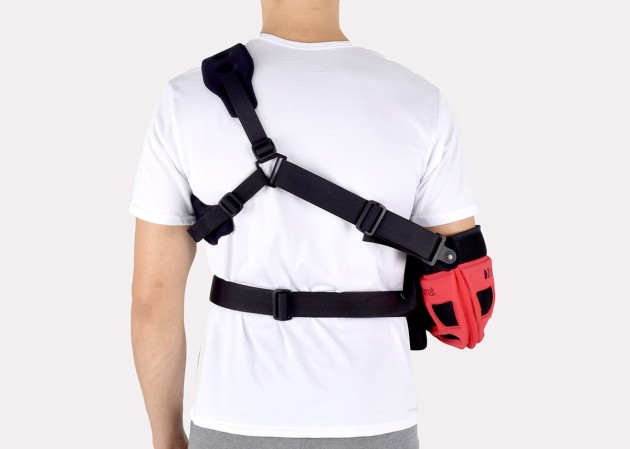 CLEVER 2 ROTATOR, depending on cushion, stabilizes the shoulder joint in external rotation of 15° or 30°. It improves post-operative joint healing. The stabilization in the therapeutic position improves also rehabilitation process and recovery time.
CLEVER 2 ROTATOR is universal size for left and right arm.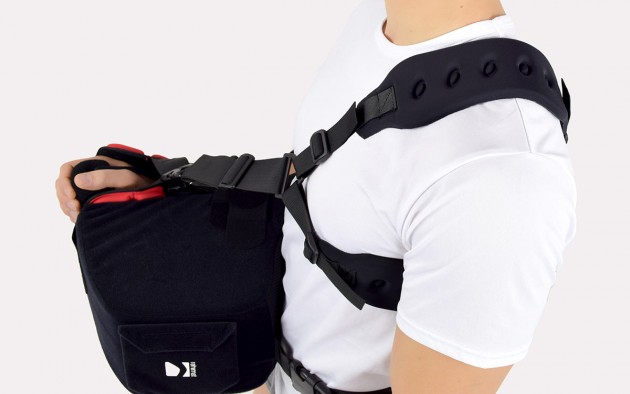 Purpose of use
- SLAP lesion
- Bankart lesion
- shoulder dislocations
- shoulder arthroscopic surgery
- in conservative treatment (rotator cuff inflammation, shoulder subluxation or dislocation, humerus fracture)
Per one set a customer receive a brace with two different cushions
Size table
Size
Waist circumference
How to measure
universal size
min 65 cm – max 145 cm
(min 25,6″ – max 57,1″)
Downloads

Medical products class 1 – conforming the directive of the Board (93/42/EWG) concerning medical products. Producer of orthopedic and medical products, firma REH4MAT issued appropriate EC declaration of conformity.