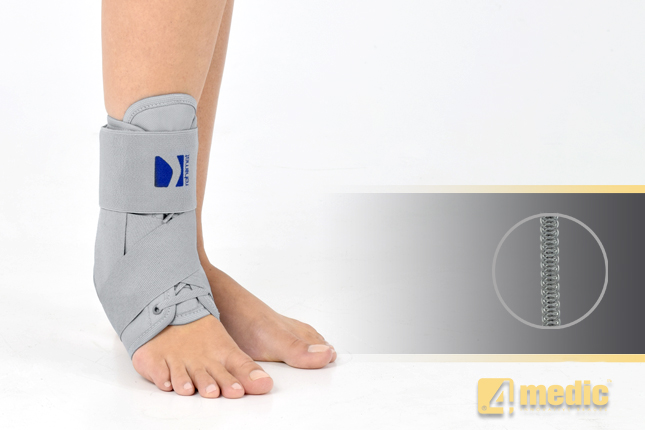 LACED ANKLE BRACE WITH ORTHOPEDIC STAYS
Ankle sprain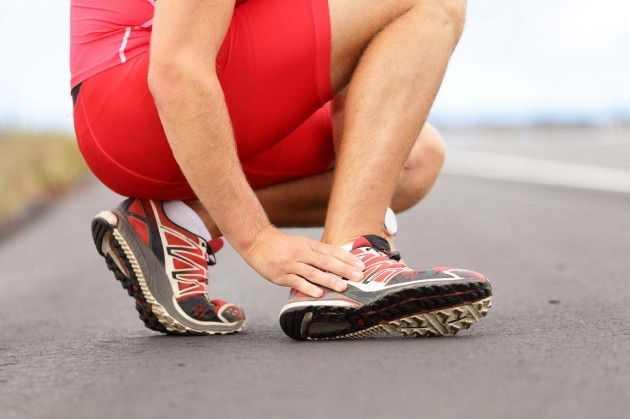 In the United Stated ankle sprain is 1 of 10 reasons of visiting in emergency. It involves the lateral side of the ankle with the anterior talofibular ligament (ATFL) and the calcaneofibular ligament (CFL). There are three sprain grades: mild (with partial AFTL injury), moderate (with complete AFTL and partial CFL torn) and severe (complete AFTL and CFL torn). Injury based on sudden changes of direction (foot in inversion), especially in the grass, and when the athlete fall onto the other's foot after jumping, so we can notice it mostly in basketball, volleyball and football (soccer).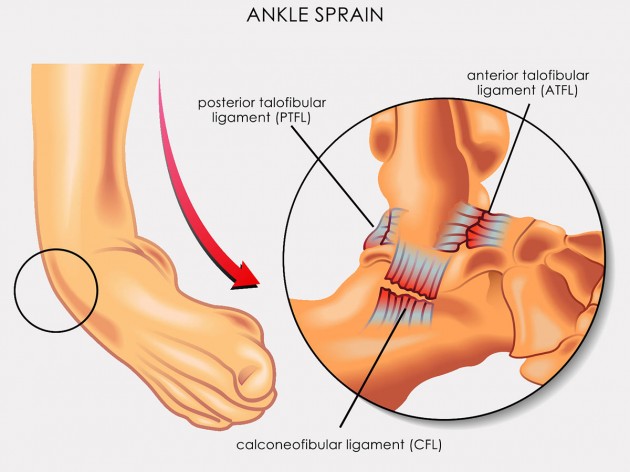 It's important to remember, that the ankle sprain is common in every kind of sports or physical activities, so professional brace such as AM-OSS-13 in sport training is very important.
Product description
Ankle brace AM-OSS-13 is made of durable and waterproof fabric called Cordura®. Because of that, the brace can be used even in extreme or moist environment! The material is laminated with 3D spacer fabric that provides high air permeability and minimal water and moisture absorption.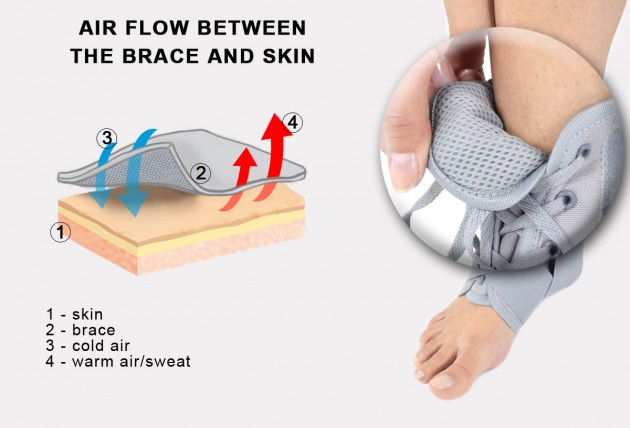 There are special pockets on the sides that are easy to attach, where you can put orthopedic stays. Depending on the required level of stabilization, you can mount 1 or 2 orthopedic stays on all sides. Because of this construction, our ankle brace is durable and it's an excellent solution for protection in sport and other physical activity.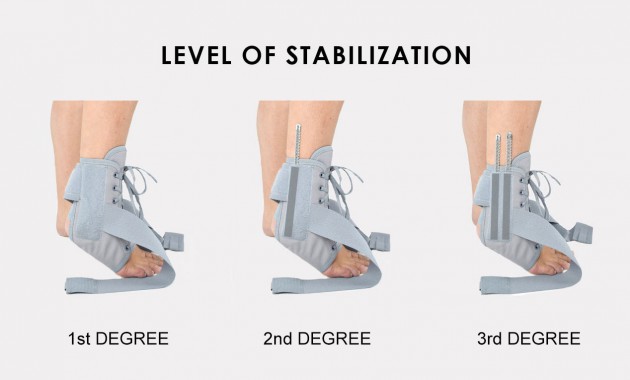 Ankle brace AM-OSS-13 with dynamic criss-cross figure 8 straps provides excellent fitting and stabilization. Laced construction allows to use the brace in every kind of sport shoes.
The brace is universal side, so you can reduce your stock to minimum!
AM-OSS-13 brace can be used before and after ankle injury during physical activities.
Purpose of use
ankle strains or sprains
ankle dislocation
as an protection after cast immobilization (after fractures, raptures, sprains, strains)
chronic Ankle Instability
acute or Chronic Ankle Injury
prophylactically in sport
Available sizes
Size
Heel circumference
How to measure
S
27-30 cm
(10,6″-11,8″)
M
30,5-33 cm
(12″-13″)
L
33,5-36 cm
(13,2″-14,2″)
XL
36,5-39 cm
(14,4″-15,4″)
Downloads

Medical products class 1 – conforming the directive of the Board (93/42/EEC) concerning medical products. Producer of orthopedic and medical products, firm REH4MAT issued appropriate EC declaration of conformity.