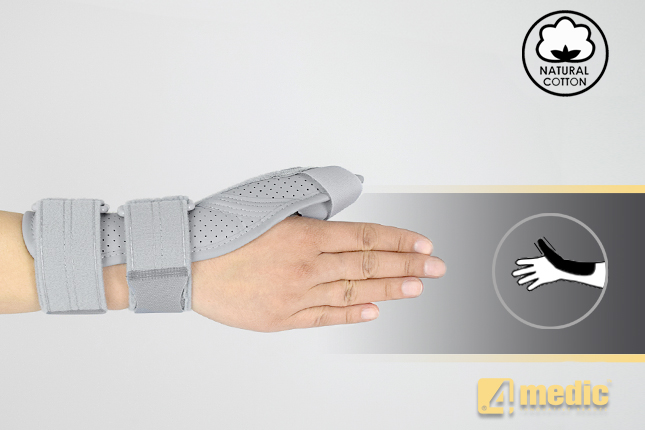 THUMB ABDUCTION BRACE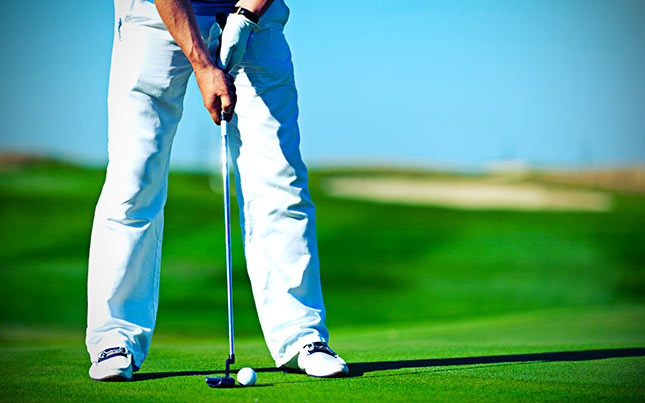 Chronic pain after game? Try finger splint AM-D-01 – Reh4Mat solution for DE Quervain Syndrome.
De Quervain Syndrome is a tenosynovitis of the short extensor muscle and abductor pollicis longus of thumb. The affliction is based on repetitive microinjures and inflammation in thumb's localization, which is caused by hand's strong grip and adduction, that's why it is common in golf's or tennis's athletes.
Product description
Thumb brace AM-D-01 made with innovative material AirSanmed. Inelasticity of the textile, allows maximum stabilization and immobilization of CMC joint. There is a cotton soft textile in contact with the skin that prevents against the sweating.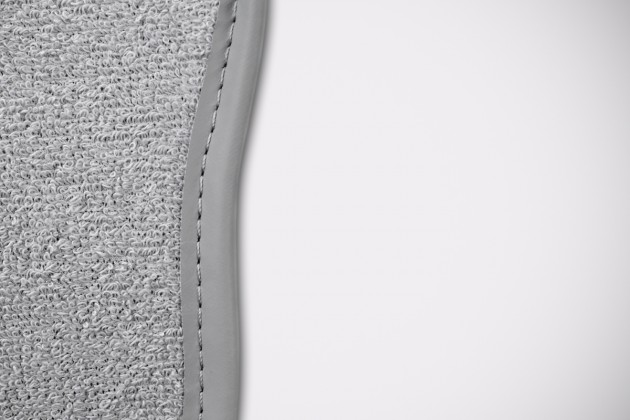 The external layer is comfortable semi-rigid and perforated foam, covered with medical perforated laminate allowing breathability of the skin and sweat evaporation.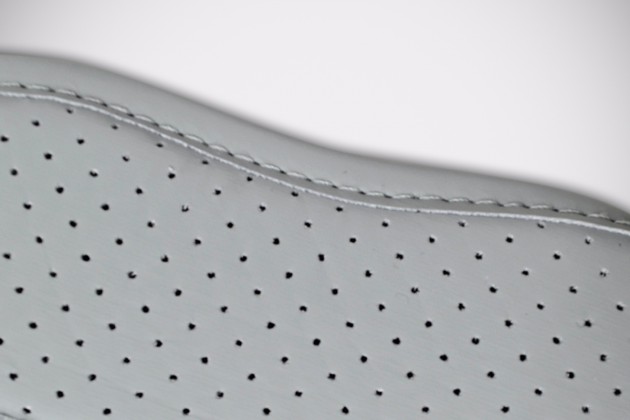 Schematic drawing of the AirSanmed fabric: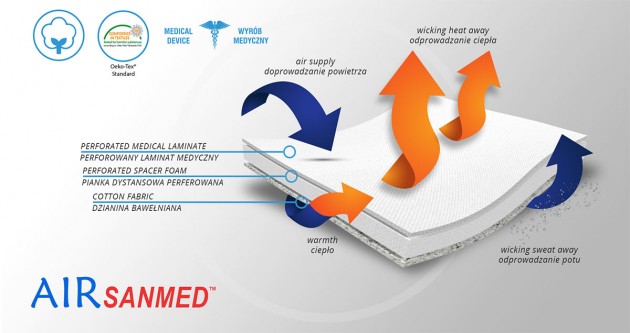 The front opening design allows easy application and the closure system with straps regulation to adapt perfectly to each hand anatomy. The wrist brace is provided with Velcro strap stabilizing the thumb. Individually adjustment of the thumb-strap length by cutting for a perfect fit.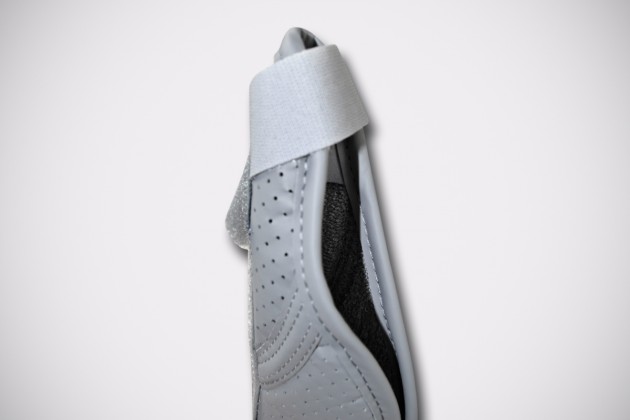 Besides, the thumb brace is equipped with two independent circumferential straps. Patient can adjust them freely what prevents against the brace slipping.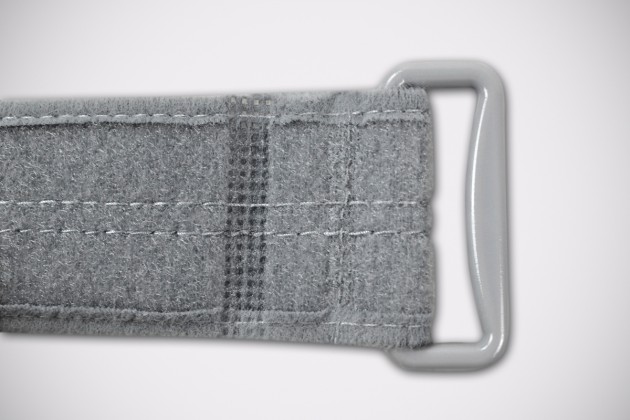 What is more, the brace is equipped with lateral aluminium splint for thumb abduction. The angle of abduction is achieved by splint moulding.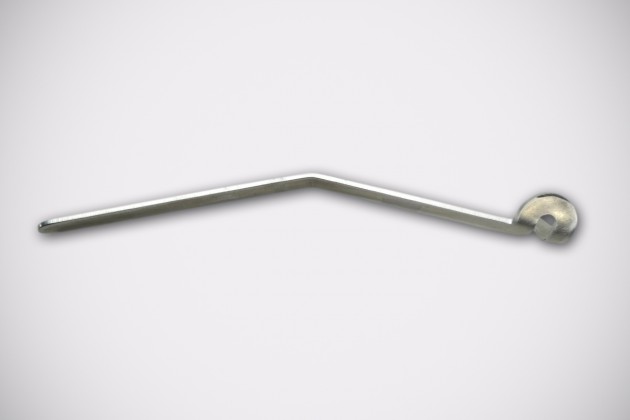 Purpose of Use
De Quervain Syndrome
Skier's Thumb
Treatment of injuries and post-surgical rehabilitation especially for Basal Joint Arthritis
Tendinitis
After cast removal
Available sizes
Size
Wrist circumference
How to measure
M
13-17 cm
(5,1″-6,7″)
L
17,5-21 cm
(6,7″-8,3″)
Setting up
Optional equipment
Downloads

Medical products class 1 – conforming the directive of the Board (93/42/EEC) concerning medical products. Producer of orthopedic and medical products, firm REH4MAT issued appropriate EC declaration of conformity.