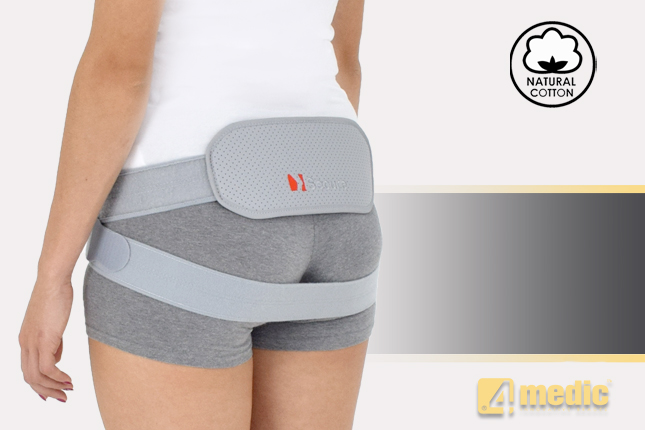 SECURE
PELVIC STABILIZER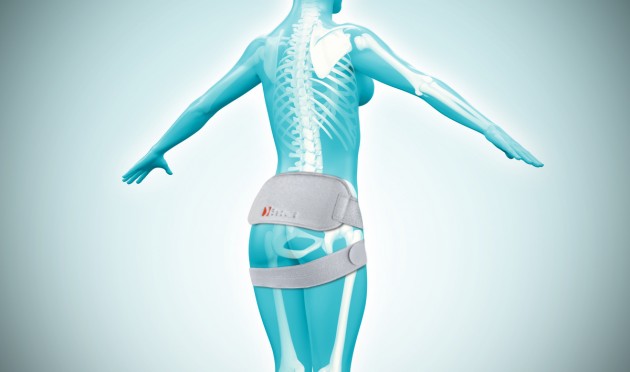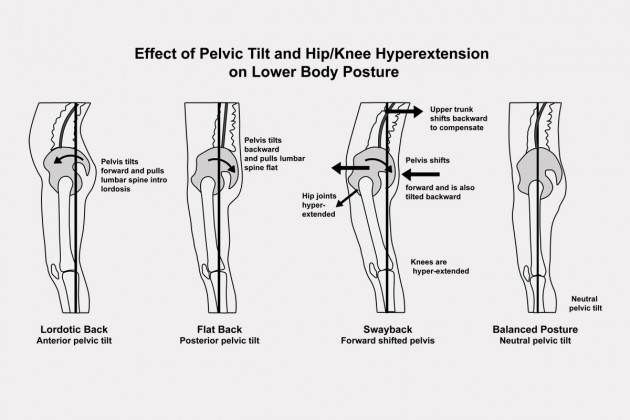 Product description
The brace stabilizing the pelvis AM-OM is made of non-allergic and very friendly for patient material ActivDistance II. This material is characterized by softness, lack of flexibility, a function of Velcro on the outside and soft cotton inside the structure.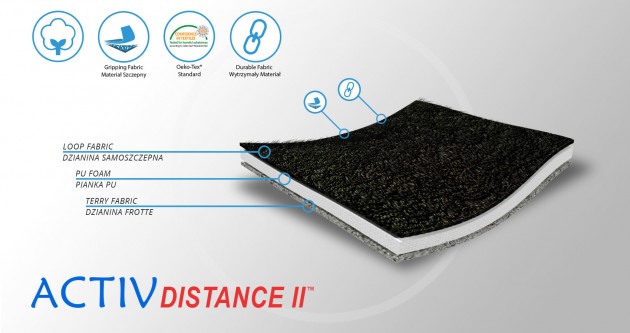 In the back of the orthosis fitted crossed pad of truss, which was combined with the system of double-sided tape szczepnych peripheral. In part of the pubic mounted clips so that it has the proper voltage and the obtained compression of the device.
- The anatomical shape of the orthosis provides high wearing comfort
- Practical Velcro fasteners and moving buckle, easy on and off the stabilizer,
- The brace adheres perfectly to the body, does not slip and does not exhibit under the clothing,
- Stiffened pad of truss located in the part of the lumbar spine is responsible for optimal compression on the sacro-iliac.
- The back leg tapes stabilize the pelvis from behind and are positioning it accordingly.
- The brace improves blood circulation in parts of the lumbar spine and supports the physiological skeletal muscle tension.
- Thanks to brace the spine and pelvis are properly stabilized, what significantly improves posture, and reduces the pain.
- The degree of oppression is controlled individually by a front-end oppressor
- The product is suitable for washing.

Application
- Arthrosis of the sacroiliac joint
- sacroiliac joint assembly
- The instability of the sacroiliac joint
- Propagate and loosening the bond
- Lock of the sacroiliac joint
- Muscle pains and tendopaties in the pelvic area
- After spondylodesis (fusion of two or more vertebrae) of the lumbar spine
- Prophylactically in case of lock sacroiliac joint
Available sizes
Size
Hip circumference by buttocks
How to measure
M
94-102 cm
(37″-40,2″)
L
102-110 cm
(40,2″-43,3″)
XL
110-118 cm
(43,3″-46,5″)
Setting up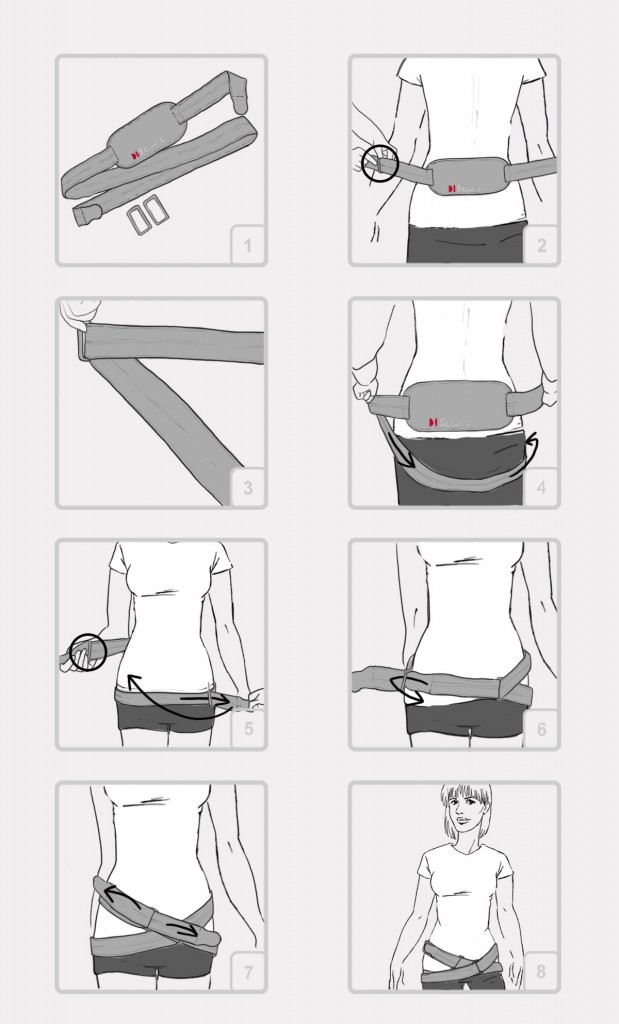 Downloads

Medical products class 1 – conforming the directive of the Board (93/42/EEC) concerning medical products. Producer of orthopedic and medical products, firm REH4MAT issued appropriate EC declaration of conformity.