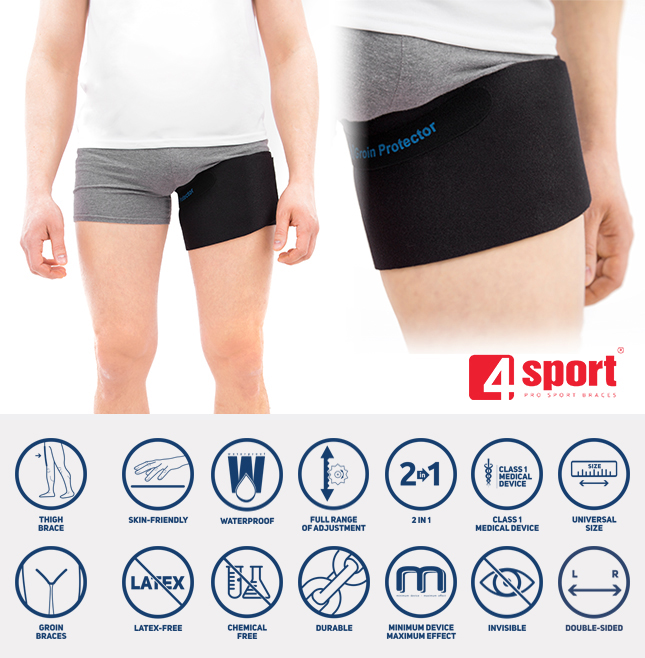 GROIN PROTECTOR
UNIVERSAL GROIN WRAP
Groin strain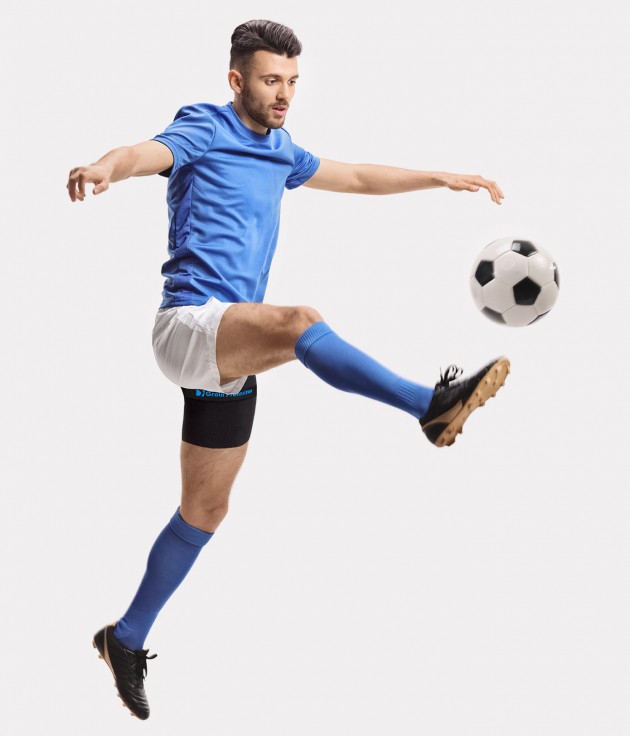 The adductor muscles are located on the inside of the thigh. They adduct the thigh, stabilize pelvis and support the hip. A groin pull results from putting too much stress on muscles in your groin and thigh. Groin pulls are common in people who play sports that require a lot of running and jumping. In particular, suddenly jumping or changing direction is a likely cause. Groin pulls often appear in people who play soccer and football, and they make up about 10% of all injuries in professional hockey players!
This injury is divided into 2 types: severe and chronic injury. The adductors may be strained by one severe injury or a lot of little strains (overuse).
The basic treatment option is RICE (Rest, Ice, Compression, and Elevation). This treatment should be introduced immediately after injury. While your recovery, you should apply professional groin wrap GROIN PROTECTOR. This thigh brace is also excellent support of your thigh muscle in prevention.
Products description
Thigh wrap GROIN PROTECTOR protects the thigh against the injury. Adjusted compression keeps the muscle warm, improves healing and maintains the constant temperature. It's made of innovation fabric UniPren.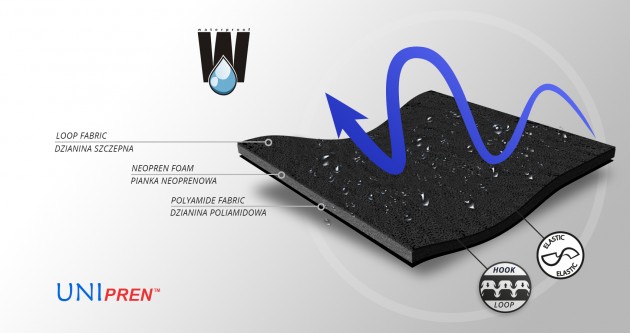 It is universal 3-layered fabric made of external elastic polyamide self-gripping layer and internal neoprene foam with elastic jersey. Our fabric is soft and elastic and not knitted, what prevents skin against the skin abrasions in the compression zones. Self-gripping function of UniPren allows to fit the brace precisely. Also, this fabric acts like a shock absorber for thigh muscles.
It is wrap around designed brace for perfect fitting. Velcro closure assures snug fit. Easy adjusted constant compression improves blood circulation and supplies muscles with oxygen. In the groin area you may attach special non-elastic element GROIN PROTECTOR. This element supports adductors insertion, reducing the risk of muscles strain or tear.
Our groin wrap GROIN PROTECTOR is an excellent product for every active person!
Purpose of use
- adductors pull / groin strain
- quadriceps / hamstring pull
- bruise of thigh muscles
- thigh muscles strain
- trigger point in thigh area
- avulsion of muscle insertions
- poor blood flow
Available sizes
Size
Thigh circumference 5 cm below the groin
How to measure
Single size, fits both sides
min 40 cm – max 80 cm
(min 15,7″ – max 31,5″)
The length of brace: 15 cm
Downloads

Medical products class 1 – conforming the directive of the Board (93/42/EEC) concerning medical products. Producer of orthopedic and medical products, firm REH4MAT issued appropriate EC declaration of conformity.