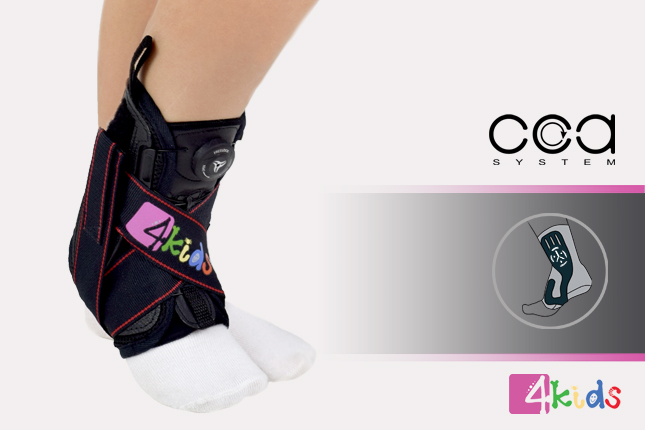 PEDIATRIC ANKLE BRACE WITH CCA SYSTEM FOR KIDS
Ankle fracture in children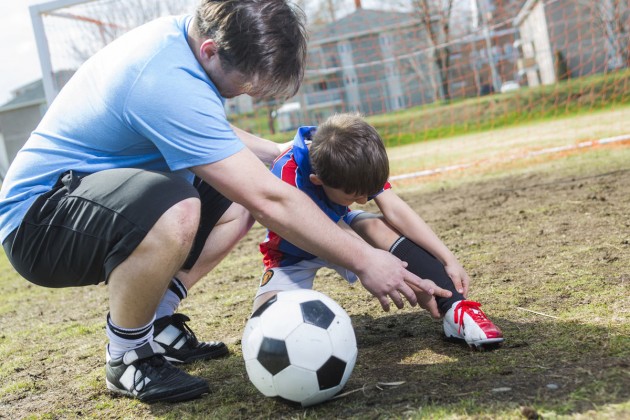 Ankle fracture, also called broken ankle, is a common childhood injury and involves 1 or more of the bones of ankle joint. Usually, the tibia or/and fibula are more often fractured than the talus. Injuries at the ends of the tibia and fibula typically involve the growth plates. Growth plates are the developing tissues at the end of long bones that grows in length and determinate the shape of the adult bone. They are made up of cartilage, a rubbery and flexible material. The growth plate is the last part of the bone to harden, so it's very vulnerable to fractures. Even the smallest twist of the kid's ankle may result in severe fracture of ankle bones. 
Sports or other activities, where the sudden twist of ankle is common, may result
in fracture. Sport trainings involving supination of foot and jumping, such as football or basketball may put children at higher risk for ankle injuries. 
Remember that every injury of growth plate in childhood is very dangerous, because of long-term consequences such as unequal length and weak bones in adulthood! 
Because of that, the prevention of ankle injuries in children is such important.
To this end, you should apply our ankle brace AM-OSS-03/CCA for kids that can be used as an prophylaxis or after injury as an stabilization. 
Product's description
Our pediatric ankle brace AM-OSS-03/CCA is made of innovative 3D fabric called AirDistance III.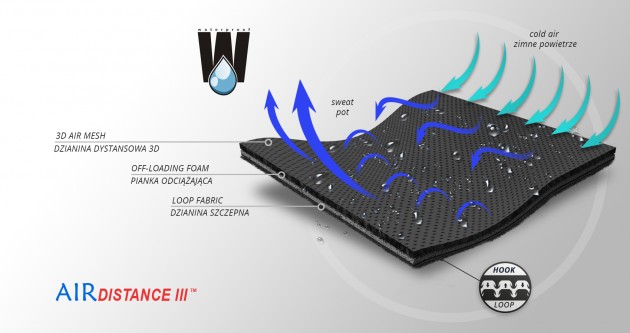 It is breathable durable lamination. Consists of 3 layers: external self-gripping polyamide, comfort foam inside and internal polyamide 3D fabric. This spacer fabric 3D provides high air permeability and minimal water and moisture absorption. AirDistance III is waterproof, so you can use it in water environment.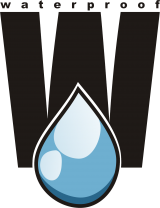 A self-adjusting elastic strap will provide a tailored fit while the close fitting support can help facilitate proprioceptive and neuromuscular stimulation.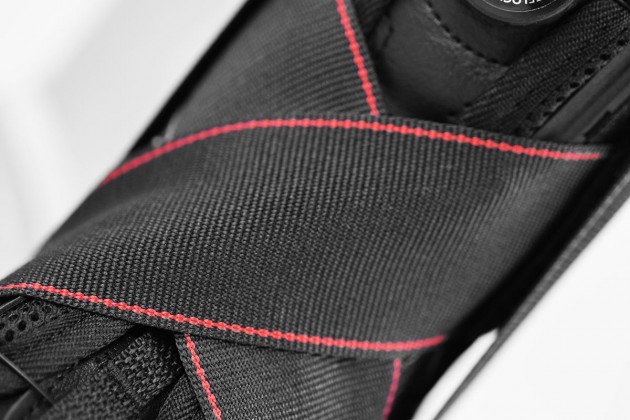 Special anatomic-shaped lateral pads increase the stabilization in frontal plate and protect the ankle against the external forces.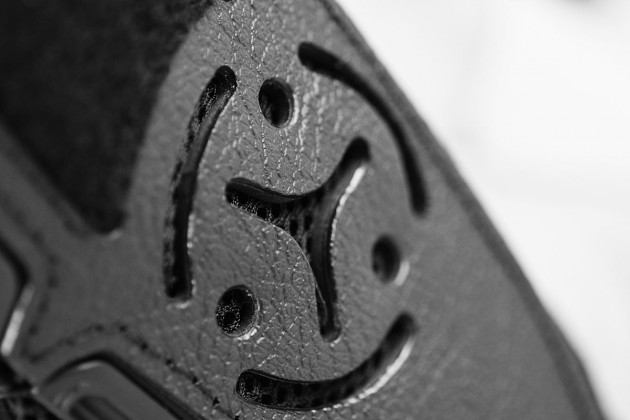 Innovative compression system CCA provides different levels of compression of ankle joint. It's based on differential polyamide grommets, steel wires covered by plastic and knobs. This construction allows to eliminate traditional shoelaces.
Even the smallest kid, who cannot tie their own shoes, can put our brace on and off on its own without any difficulties!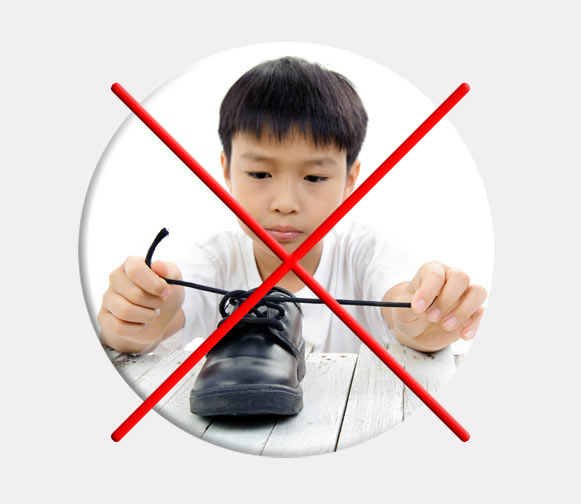 AM-OSS-03/CCA can be used prophylactically or after injury as an support. The pediatric ankle brace's shape allows to use it in sport shoes and can be used in sport trainings and other physical activities.
The brace has universal construction and fits for both legs. 
Purpose of use
Pediatric ankle brace AM-OSS-03/CCA can be used in following cases:
strain or sprain ankle joint,
ankle fracture,
chronic ankle instability,
ankle painful syndrome,
after cast immobilization,
ankle inflammation,
prophylactically in sport
Available sizes
Size
Heel circumference
How to measure
1
21-24 cm
2
24,5-27 cm
CCA Compression System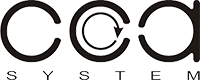 Dial CCA Compression System was designed to use it in the snowboard shoes , because ordinary shoelace was too weak in extreme using. Typical shoestring sprang and snowboard shoes wasn't casing construction what could allow using the steel fastening.
Steel wire and polyamide grommets allow to use steel fastening. Later, this system was used in other sport shoes such as: professional shoes for cycling or running.
In orthopaedic field the compression system was adapted early and it's used in e.g. ankle, wrist or back braces. The system is characterized by firm fastening that is non-elastic, easy and secure. There is impossible to loose (only in case of damage) it what guarantees the best stabilization.
Our CCA System provides different levels of compression. It's based on differential polyamide grommets , steel wires covered by plastic and knobs. The additional equipment is the special element that is easy to attach what allows to modify device's shape or circumference.
The CCA System is the compression solution so you can use it only after putting the brace on the body.
Downloads

Medical products class 1 – conforming the directive of the Board (93/42/EWG) concerning medical products. Producer of orthopedic and medical products, firma REH4MAT issued appropriate EC declaration of conformity.