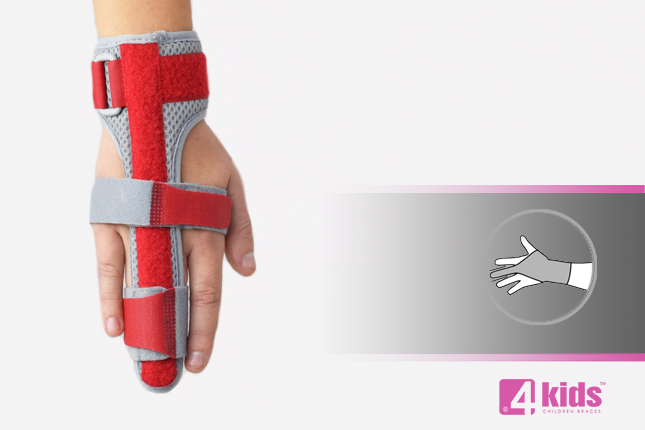 FINGER BRACE
Sprained and fractured finger
Sprained or fractured finger can be result of everyday play in school or home. Running child can fall on the ground or hit some object and has an injury. During fracture you can hear cracking sound and limited range of motion is visible. After injury, the painful finger should be immobilized to relief the pain and decrease the inflammation. For this purpose, you can use our finger brace AM-D-02 made for children.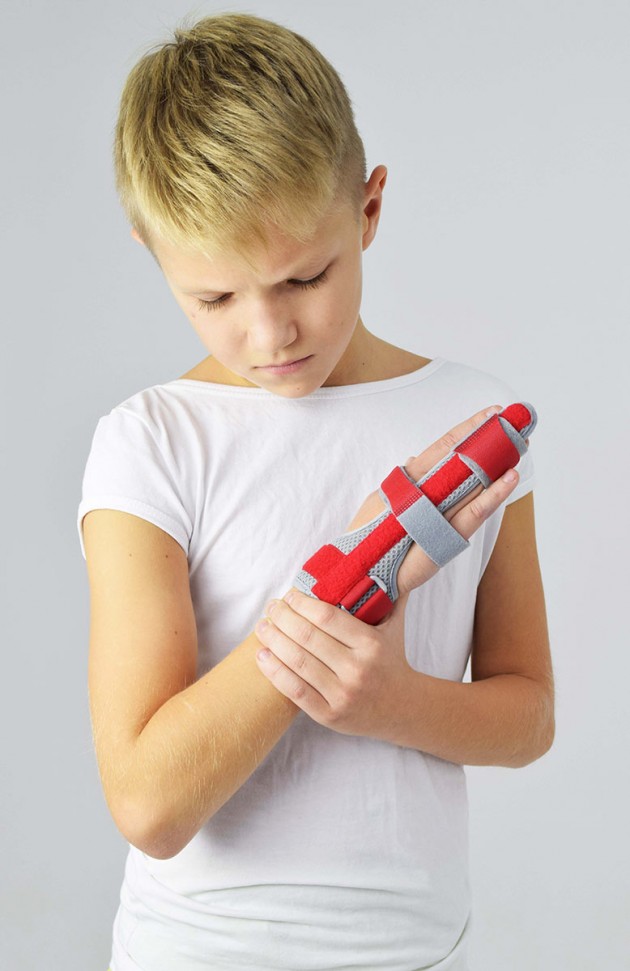 Product description
AM-D-02 finger brace is used to immobilize of: index, middle, ring and pinky fingers (II-V). It's universal size finger splint that fits for right and left hand. It can be used for dorsal and palmar side of hand. It stabilizes MCP, DIP and PIP joints.
The brace is made of innovative and breathable material called AirDistance II.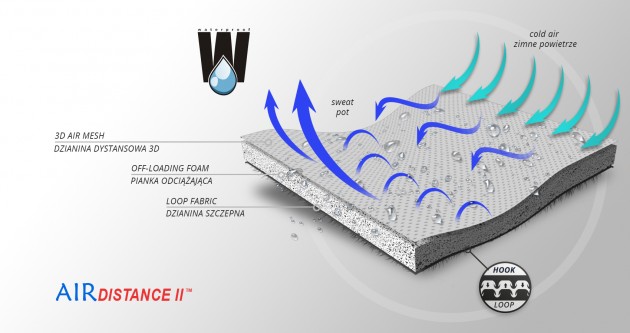 AirDistance II is an innovative technological fabric. It's 3-layered lamination, made of 3 parts: durable and self-gripping and polyamide layer, off-loading EVA foam and polyamide 3D spacer material. External part is used to attach hard components. EVA foam off-loads these splints and internal 3D spacer layer provides high air permeability and minimal water and moisture absorption. Waterproof material.
Our AM-D-02 finger brace has circumferential wide strap that is easy to attach and special strap for metacarpal stabilization.
Aluminium splint can be moulded into shape as required. The brace has circumferential strap for wrist what provides additional CMC joint stabilization.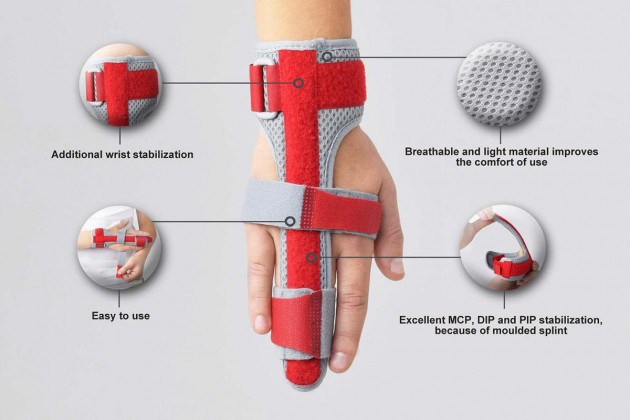 AM-D-02 finger brace has colorful materials what makes the brace very friendly for children!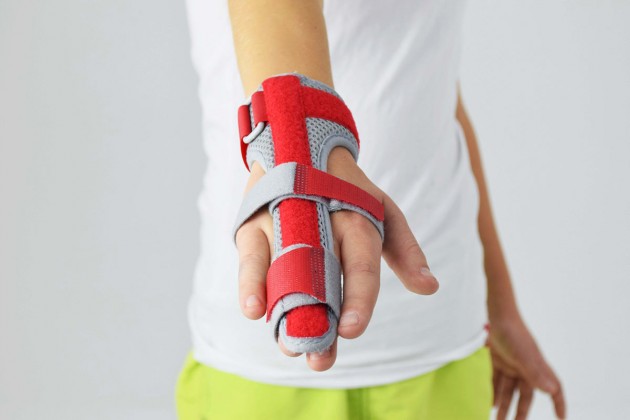 Purpose of use
II-V fingers fractures
Injuries of collateral ligaments of MCP joints
II-V fingers dislocations
Rheumatic diseases of II-V fingers
Available sizes
| | | |
| --- | --- | --- |
| Size | Wrist circumference | How to measure |
| 1 | min 10 – max 14 cm | |
Downloads

Medical products class 1 – conforming the directive of the Board (93/42/EWG) concerning medical products. Producer of orthopedic and medical products, firma REH4MAT issued appropriate EC declaration of conformity.