BODYMAP SYSTEM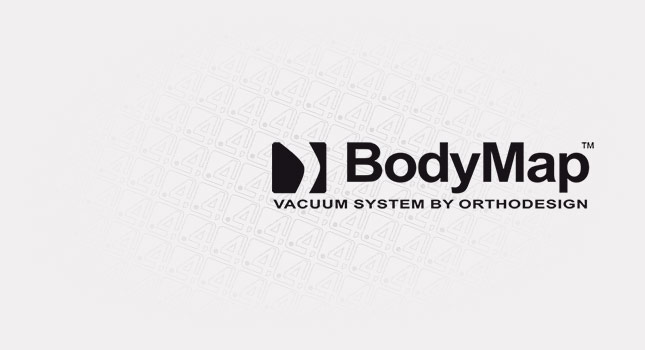 BodyMap System refers to first class medical products which are designed for adults as well as children with cerebral palsy. All these products provide perfect stabilization during seating or lying position. What is more, it is a perfect choice for the disabled due to the fact that it prevents bed sores.
BodyMap System uses vacuum method. This method refers to products which are filled with polystyrene granules thanks to which products can model according to patient's body shape. This method is well-known within The Western European countries and it is widely applied in stabilization process. Furthermore, it is also applied during transportation of patients in ambulances. Polystyrene granules move freely inside the device and, more to the point, it is easy to move them in order to shape cushion at your discretion.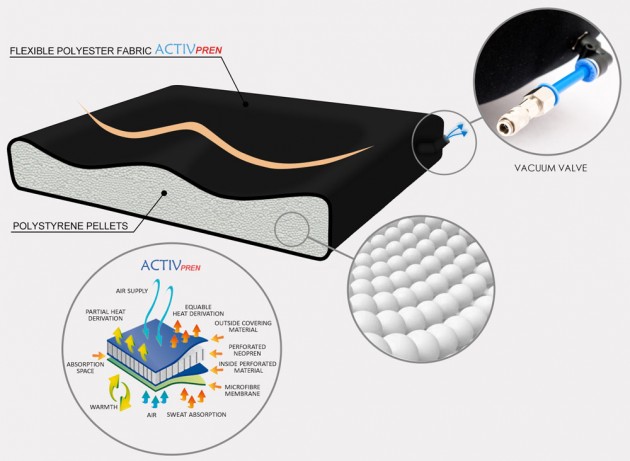 BodyMap products are made of soft, elastic neoprene foam and they perfectly adjust to patient's body. Pillows are laminated by means of elastic polyester knitwear and some of them can be additionally laminated with the aid of knitwear with self-adhesive qualities which makes it possible to use additional stabilizing tapes.

Our system is designed with the intention of maintaining correct sitting. Pillows, backrests and pads make it possible to have correct support for trunk, hips, head and upper as well as lower limbs. BodyMap System is perfect for patients with cerebral palsy, scoliosis or hump. The product is shaped according to patient's body shape thanks to which unit pressure is diminished. It has a significant influence on bed sores prophylaxis. In addition, it is possible to determine the level of product's hardness with the aid of vacuum method.
There is a possibility to order cover which is equipped with thermo-active foam which works according to two steps:
First step – it adjusts to pressure which is put on patient's body. It is first, introductory level of adjustment. It is also first and last level for normal foam.
Second step – it is not immediate because it is spread over time. Moreover, cover softens due to patient's body heat. This effect is not the same within whole surface when body has contact with device. For this reason, foam softens in the hottest places, these "red points", where body pressure on device is still too firm. This reaction between cover and thermo-elastic foam makes it possible to distribute pressure points.
Each product is equipped with vacuum pump, depending on product size.
Moreover, it is also possible to order aluminum frame with tilt angle adjustment.
Because of unique manufacturing process, the shape of our pillows remains the same for few weeks. This characteristics is advantageous because there is no need to pump the air down every few days.
---