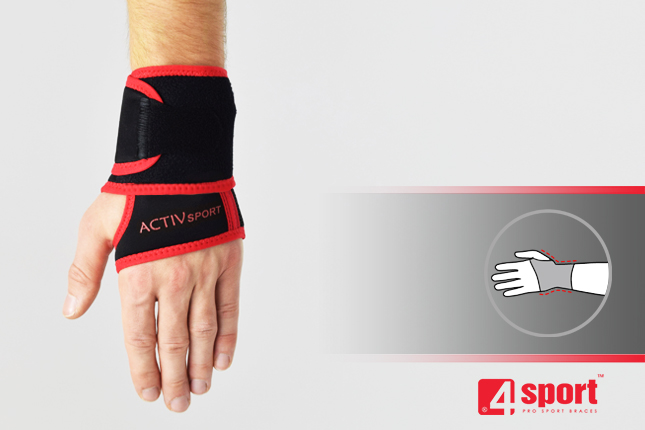 ANATOMIC WRIST BRACE
Wrist instability

Wrist joint has a lot of axis of movement. In radiocarpal joint is flexion, extension, ulnar and radial deviation. Also, supination and pronation is in radioulnar joints. The movement in wrist works indirect, so without tendon's reporting on bones. That's why the good ligament system is very important in wrist and guarantees proper wrist range of motion.
Injury or disturbance of some wrist ligament can cause limited motion and function of wrist. It's often connected with joint instability that is characterizes by noticeable "clicks" (with pain also), pins and needles feeling during daily activities. The muscles are weak and grabbing some items is difficult. Wrist instability can be the reason of dislocation or fractures in the wrist area.
Product description
AS-N-01 is anatomic-shaped and wrap around designed wrist brace with elastic circular strap. It's available for right and left hand.
Wrist brace AS-N-01 is made of innovative, high-compressive and skin-friendly material called CottonFit.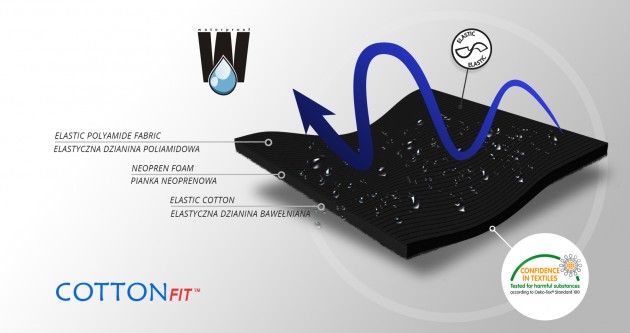 CottonFit is an innovative material. It's 3-layered spacer fabric consisted of elastic spandex, elastic core and cotton layer called CottonPlush. The core's aim is to improve compression and absorb shocks in joints and muscles during physical activity. The skin has contact with CottonPlush, providing high air permeability and maintaining the skin soft and dry. CottonFit has Oeko-Tex Standard 100, what means that it is neural for skin.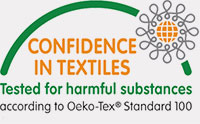 Our AS-N-01 wrist brace connect the compression with mild heating what improves the effusion's absorption. Elastic circular strap allows to adjust the level of compression according to your needs.
Features of anatomic wrist brace AS-N-01:
heat, support and compression of the wrist joint
absorption of the falls and contusions
modern design and anatomic shape providing good fitting
additional, elastic circular strap providing good stabilization
the hand is free what doesn't limit the motion
improvement of proprioception
pain relief, off-loading and stabilization of the wrist
excellent in sport
Purpose of use
after wrist injuries
bursitis
joint degeneration or inflammation
prophylactically in sport
Available sizes
Size
Metacarpal circumference
How to measure
S
17 – 19 cm
6,7″ – 7,5″
M
19,5 – 22 cm
7,5″ – 8,7″
L
22,5 – 25 cm
8,7″ – 9,8″
XL
25,5 – 28 cm
9,8″ – 11″
Right and left hand specific.
Downloads

Medical products class 1 – conforming the directive of the Board (93/42/EWG) concerning medical products. Producer of orthopedic and medical products, firma REH4MAT issued appropriate EC declaration of conformity.