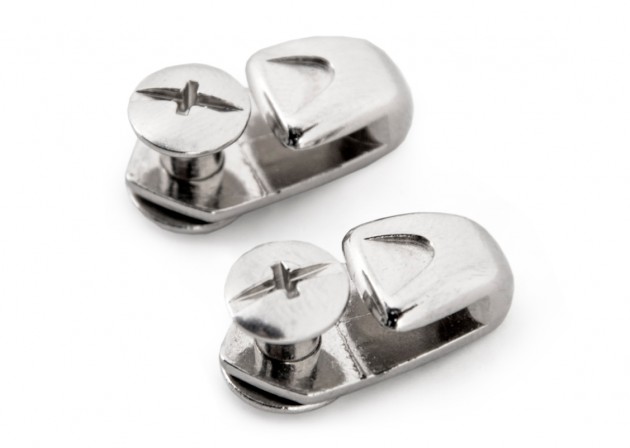 Foot drop brace AM-OSS-21/CCA is an easy and fast to apply product. Its innovative character and comfort of use is mainly based on BOA® Fit System that enables the foot lifting according to personal needs. Such a solution is necessary to provide a correct gait pattern to a patient suffering from a foot drop. The system consists of a micro-adjustable dial and super-strong lightweight laces and it is attached to a shoe with a special fixing set. In case of a lost or damage of some of the fixing element, it is possible to purchase the fixing set separately to avoid buying a new brace.
The fixing set consists of 6 elements: 2 screws (A), 2 closures (B) and 2 hooks (C).

Mounting method:
Place the closure in a lace hole.
Put a screw to the hook and tighten it to a closure.

Now you can attach the brace to your shoe.
ATTENTION! Fixing the brace AM-OSS-21/CCA to the shoe is disposable. You do not have to repeat it each time you need to wear a brace. That is why, purchasing an additional fixing set is highly recommended when you want to change your shoes without mounting the hooks to another pair of shoes.
REMEMBER! Use your brace only with trainers equipped with lace holes to ensure that the foot drop brace works correctly.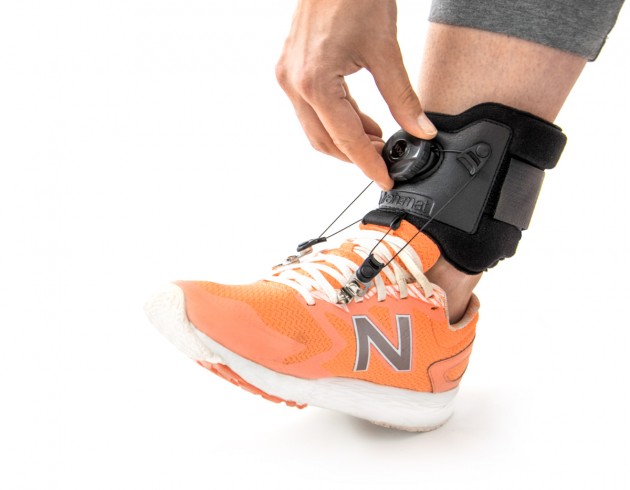 This accessory may also be used with the following products
Lower-extremity support AM-OSS-21/CCA