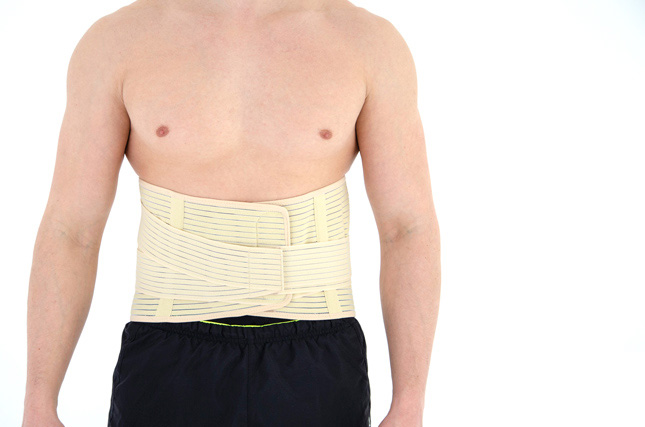 LSO

Breathable

Chemical free

Class I medical device

Skin-friendly

Spiral bonings
LUMBAR BACK BRACE
Description
Lower back pain? We have the solution!
Lumbar brace EB-LK-03 is designed to provide airy, effective and comfortable brace in very low price.
Our lumbar brace is anatomic-shaped what off-loads and stabilizes lumbosacral spine.
It's made of special orthopaedic material called ActiveRubber II™.
The lumbar brace is equipped with four anatomic-shaped orthopaedic stays made of plastic with specific flexibility. The stays improve the body's posture and strengthens the muscles.
Elastic circular straps provide better stabilization and compression.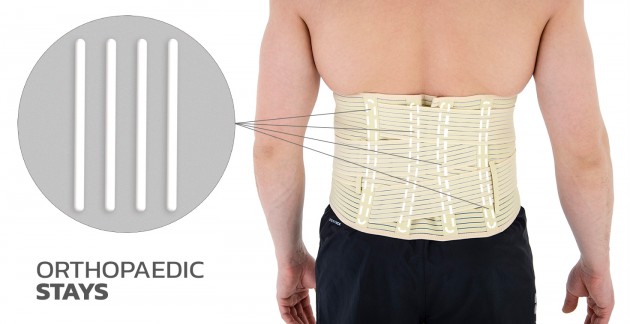 Purpose of use
Degenerative Spinal pathologies on Lumbar area
Disc Hernia
Lumbar Muscles and Ligamentous Strains and Sprains
Postural Support
Chronic Low Back Pain
Rehabilitation and Prevention
Sizes
Size
Waist circumference
How to measure
S
65-75 cm
(25,6″-29,5″)
M
75,5-85 cm
(29,5″-33,5″)
L
85,5-97 cm
(33,5″-38,2″)
XL
97,5-115 cm
(38,2″-45,3″)
XXL
115,5-135 cm
(45,3″-53,1″)
XXXL
135,5-150 cm
(53,1″-59,1″)
Total height of the product:
front: 16 cm (6,3″)
rear: 25 cm (9,8″)
Colors
Gallery
Technology
MATERIALS
ActiveRubber II™
ActiveRubber II™ is strong and bidirectional elasticity. It can be stretched, increasing the length and width, what improves compression. Between the braids air flows freely and skin can breathe. In addition in high compression, these rubber braids provide a gentle massage for skin. Our orthopedic rubber is very friendly for skin.
STIFFENINGS
Plastic stays
They come in various widths and thicknesses, are made of various types of plastics, such as polyamide, ABS or acrylic, and these features determine their stiffness. Thanks to their design, they are resistant to water, moisture and sweat. Products equipped with them can be washed without having to remove them from the orthosis. Our plastic stays work only in one direction, perfectly stabilize the laterally protected part of the body, adjusting to it at the same time and have a memory function, thanks to which they always return to their original shape. This function causes the stays in the orthosis to stabilize the swollen limb immediately after the injury and after the swelling has come off. The plastic stays cannot bend and that is why, they cannot correct the body posture or the secured joint.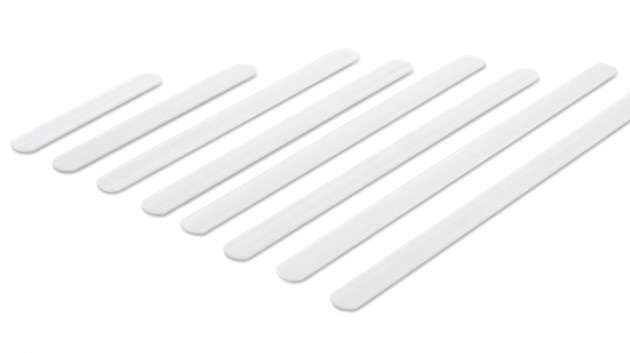 Downloads
Accessories
ACCESSORIES / PRODUCTS TO BE USED WITH


Class I medical device in accordance with Regulation (EU) 2017/745 of the European Parliament and of the Council of 5 April 2017. on medical devices.