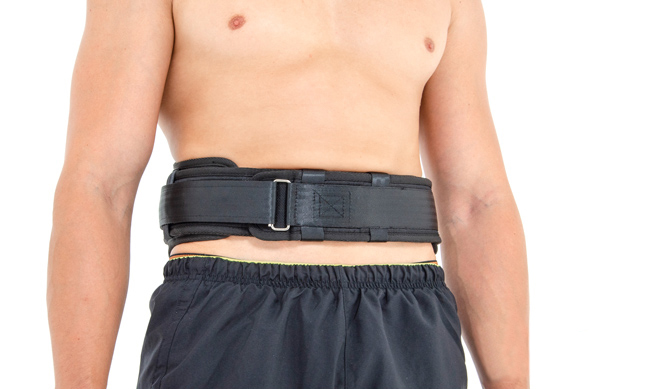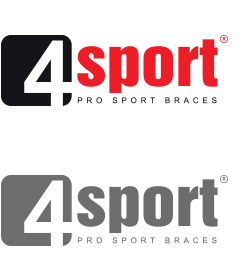 LSO

Class I medical device

Durable

Full range of adjustment

Innovative

Waterproof
Weight Lifting Belt
Description
Weight Lifting
Weight lifting, also known as strength training, builds muscles mass, strengthens bones and joints and improves metabolism. Among many advantages, weight lifting is high risky. Poor technique, lifting too much weight at too quick a speed, or lack of core strength during exercises can often lead to spinal injury. Excellent option for protect your back is using our professional weight lifting belt PITBULL™.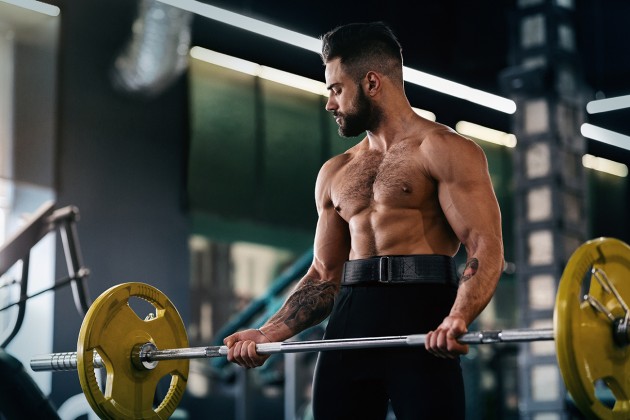 Product's description
PITBULL™ is extremely durable belt for all people who train weight lifting. It is professional medical device, made of waterproof lamination of codura, EVA foam and soft knitted fabric.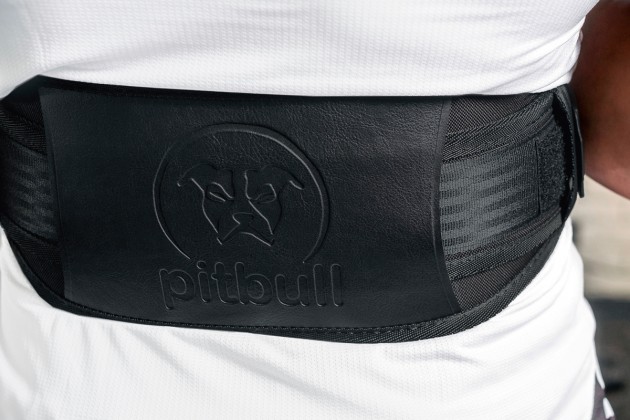 EVA foam is the highest quality off -weight bearing fabric. It absorbs shocks and distributes pressure on bones and muscles evenly. Our EVA foam is extremely skin friendly and fully waterproof.
Soft knitted fabric is delicate for skin. Take the sweat away from the skin and improves the comfort of use.
PITBULL™ is ergonomically designed to provide lumbar support and prevent against the spinal hyperextension. It is low profile product. Do not cause irritation and discomfort. Reduces spinal flexion creating safer biomechanics when lifting and provides superior back and abdominal support.
While weightlifting we can observe isometric effort based on Valsalva's maneuver. During using of our lumbar brace, intra-abdominal pressure (exactly: intra-muscular pressure in the erector spinae muscles) increases what makes the lower spine more rigid and allows to lift more weights.
Using PITBULL™ lumbar belt causes:
• Reduction of excessive back muscle tension
• Sacro-lumbar spine stabilization in the physical activity
• Prevention against the moving intervertebral discs out of position
• Risk injuries minimization
• Better scores in your trainings and competitions
Our professional weight-lifting belt PITBULL™ is equipped with double fasten – durable Velcro closure and metal buckle so it won't coming unfastened during your trainings. It also offers smooth circumferential adjustment and perfect fitting.
Purpose of use
• abdominal and lumbar muscles strains caused by injury or stress
• in physical activity as an support of the lumbar spine and muscles
• in chronic L-S syndrome
• prophylactically in weightlifting trainings such as body-building
Sizes
Size
Waist circumference
How to measure
M
80 – 90 cm
31,5″ – 35,4″
L
90,5 – 105 cm
35,4″ – 41,3″
XL
105,5 – 125 cm
41,3″ – 49,2″
Total height of the product:
Front: 7 cm (2,75″)
Back: 14 cm (5,5″)
Gallery
Technology
MATERIALS
CODURA®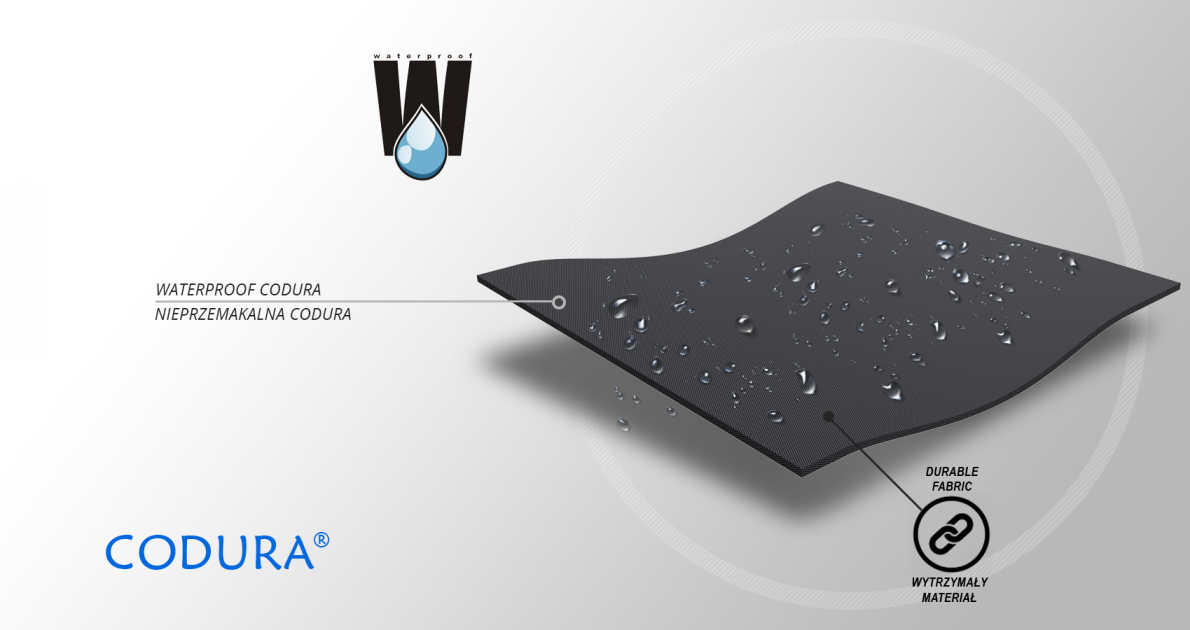 CODURA® is extreme durable lamination made of polyamide with polyurethane layer and Teflon finishing. Structure of fabrics and method of milling make the fabric lightweight but very resistant to damages and extreme conditions. External layer is covered by Teflon. Our devices made of CODURA® are the thinnest and the most durable on the market. Waterproof material.
PowerLift™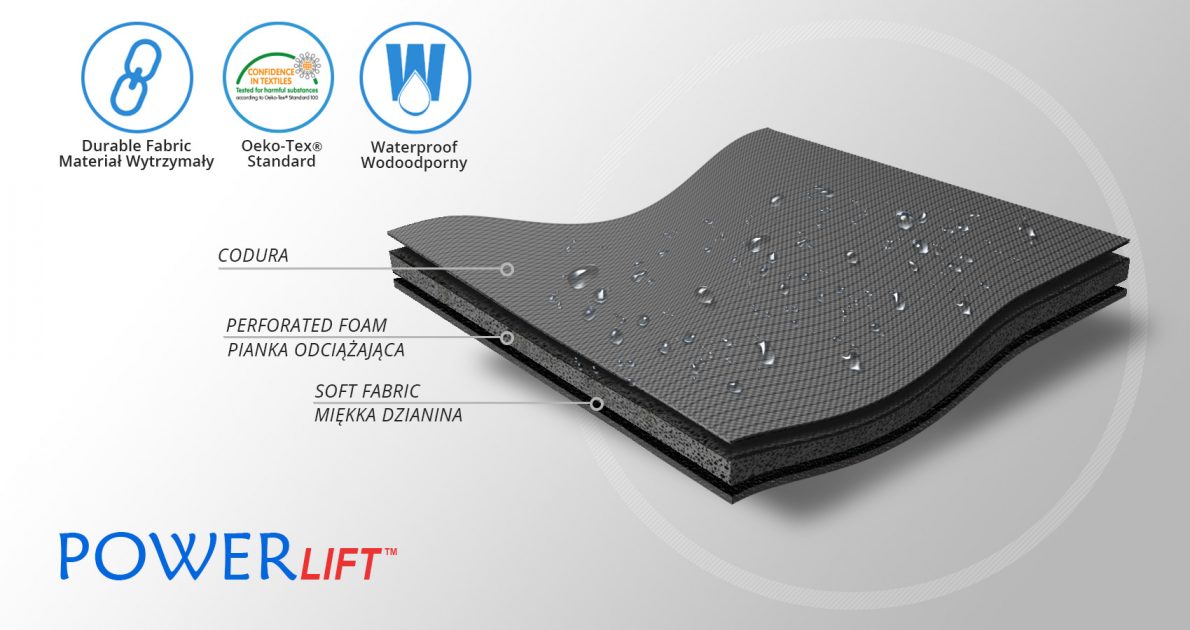 PowerLift™ is an off-loading raw material with a three-layer structure. It consists of a very strong outer fabric, highly abrasion-resistant made of polyamide with a polyurethane coating with Teflon finish, relieving EVA foam and a soft cover knit. Waterproof material.
Downloads


Class I medical device in accordance with Regulation (EU) 2017/745 of the European Parliament and of the Council of 5 April 2017. on medical devices.