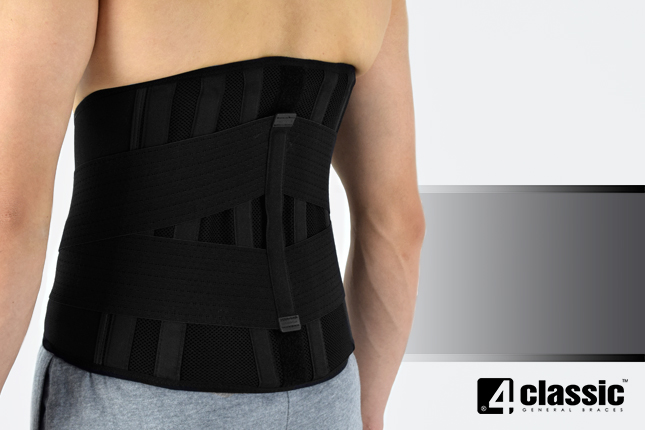 HIGH TH-L SPINE BRACE WITH REMOVABLE STRAPS
Product description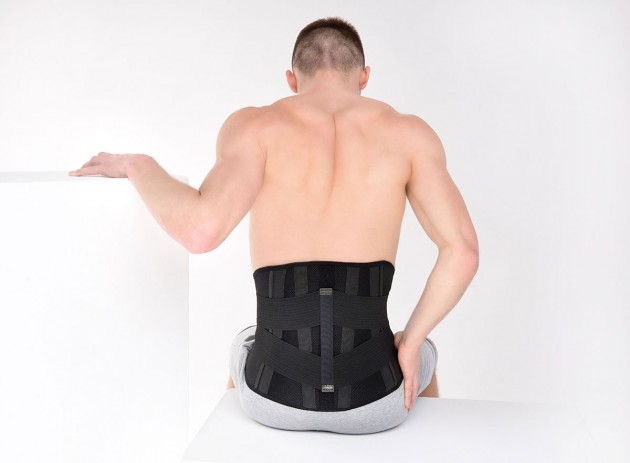 Spine degeneration, discopathy and sciatica required the medical examination. Often, we can relief or stop their growth. If synovia isn't enough, joint cartilage becomes thin and ragged. When it disappears, the bone grinds the other bone what causes the pain. The bones can grind each other in case of disc degeneration. Sometimes, there can occur osteophytes – bone spurs that make disc deformations. Osteophytes pressure the nerve what causes the pain during motion. When we feel pain we move not much and we have unnatural posture. It makes our muscle weak and stressed. Poor posture, obesity, sedentary lifestyle, bending and weight lifting support the spine degeneration.
We should remember about active relaxation what strengthen our muscles and bones. we ought to support our backbone during daily activities – our Th-L brace OT-06 is the best solution!
The device stabilizes the spine, reduces and prevents against the pain and improves the mobility.
The brace is anatomic-shaped what allows the brace to fit to every build.
The rear part of the device is made of ActivSpace that isn't elastic what improves stabilization. Gauge and rigidity of the fabric prevents the patient against the pressure of the stays.
Schematic drawing of the ActivSpace fabric: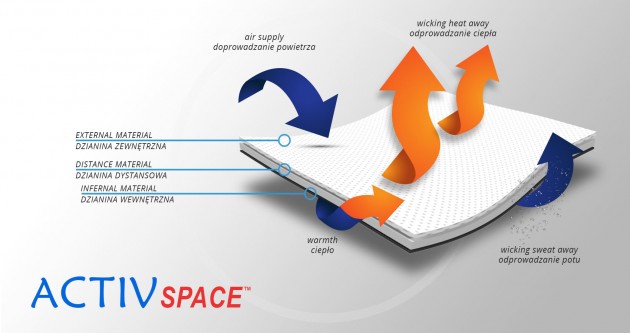 Lateral parts of the device are mad of perforated orthopaedic foam that has one-direction elasticity. This perforation allows skin to breath what improves the comfort of using.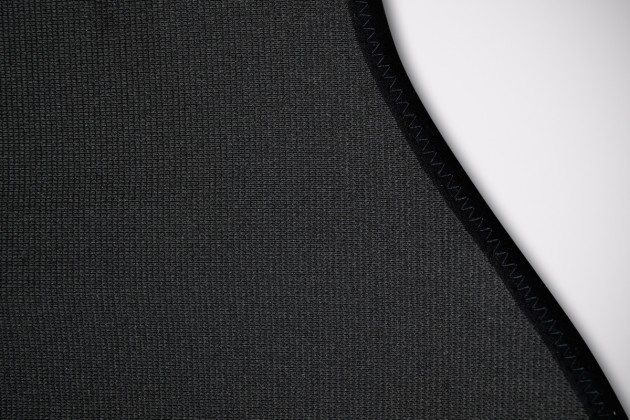 Schematic drawing of the AirRubber fabric: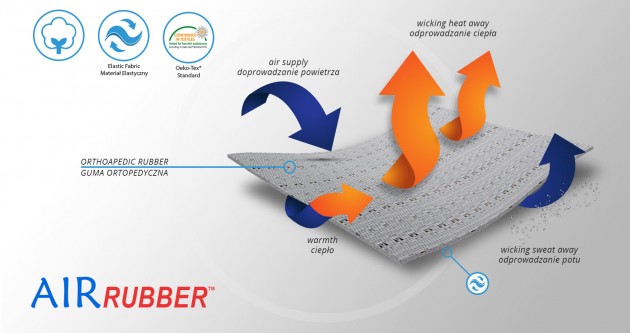 Depending on the size, there are 4 or 6 anatomic-shaped orthopaedic splints in the rear part.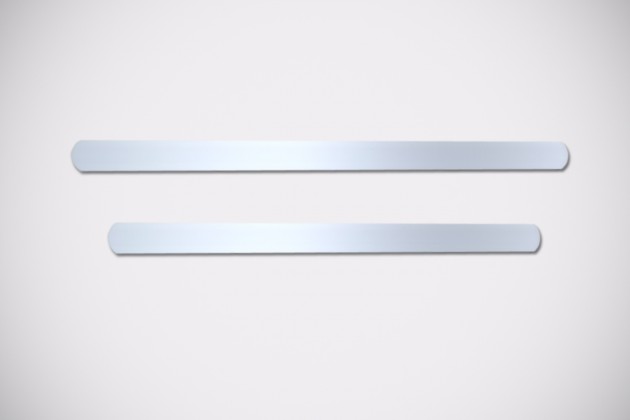 The device is equipped with removable straps and works in two steps. During severe pain it is necessary to wear complete brace, but when the pain is reducing you can remove the straps what decreases the level of stabilization and make the brace lighter and more comfortable.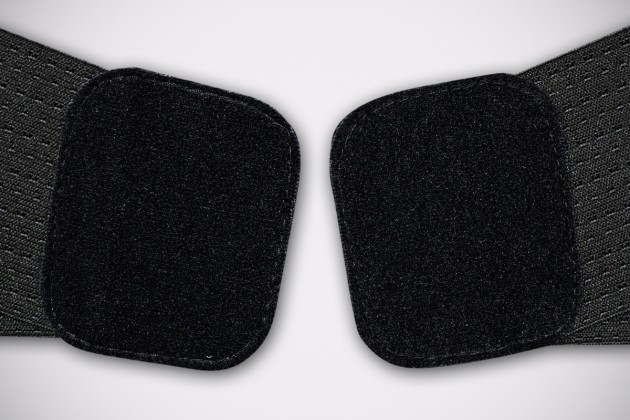 The fastener is asymmetric. This solution allows to fit the brace to the body in range of the one size.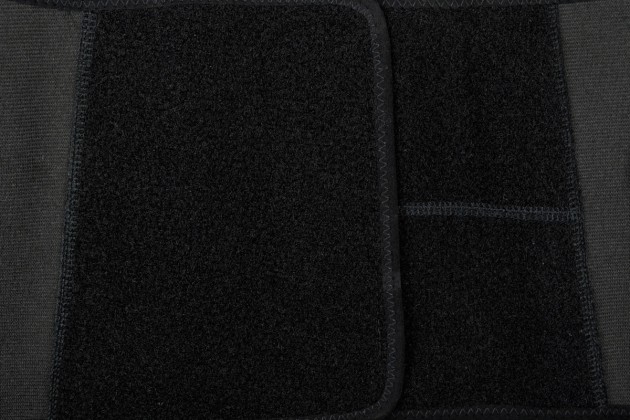 Spine brace OT-06, thanks to anatomic-shaped splints, stabilizes and supports spine in Th-L-S part. It supports the abdominal wall and has the analgesic properties thanks to compression and regular temperature. The brace improves mobility, reduces and prevents against the pain and increases the quality of life.
Purpose of use
severe Th and L-S syndrome
Th and L-S degeneration
lumbar discopathy
after surgeries
lumbar deformities
lumbosacral spine stressed
Available sizes
Size
Waist circumference
How to measure
S
65-75 cm
(25,6″-29,5″)
M
75-85 cm
(29,5″-33,5″)
L
85-97 cm
(33,5″-38,2″)
XL
97-110 cm
(38,2″-43,3″)
XXL
110-125 cm
(43,3″-49,2″)
XXXL
125-145 cm
(49,2″-57,1″)
Setting up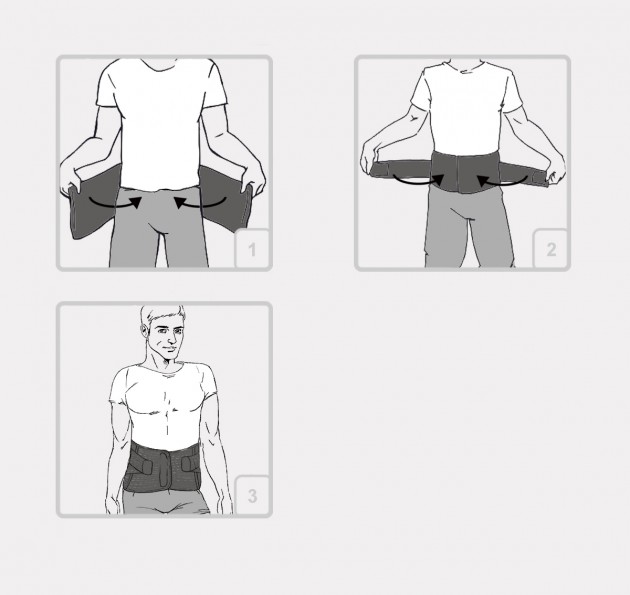 Downloads

Medical products class 1 – conforming the directive of the Board (93/42/EWG) concerning medical products. Producer of orthopedic and medical products, firma REH4MAT issued appropriate EC declaration of conformity.