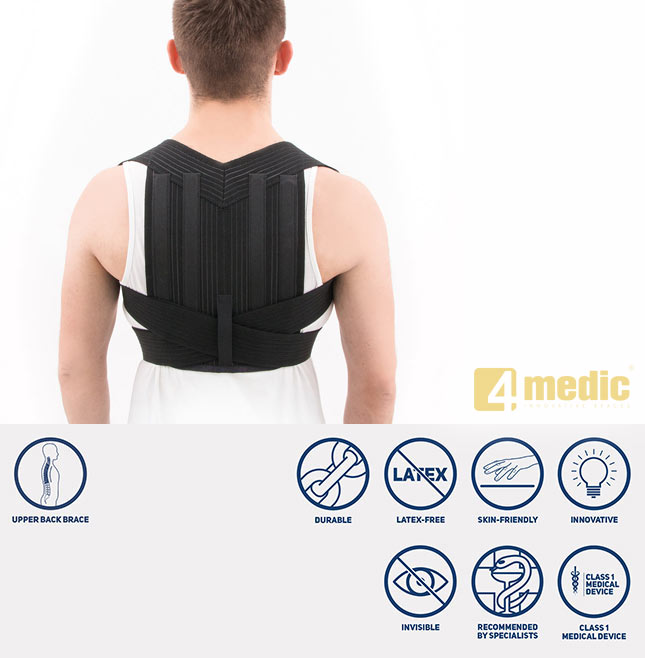 POSTURE BRACE WITH STAYS
Product description
Up-right holder is made of elastic tapes and back pelotte, equipped with 4orthopaedic nibs. Back pelotte is attached to the elastic shoulder tapes going through the shoulders and crossing in the loins area of the spine and fastened on the belly. Such construction of the product guarantees correction of the posture for adults as well as children. Special lining protects the tapes from rippling and makes the tape stick to the patient's body.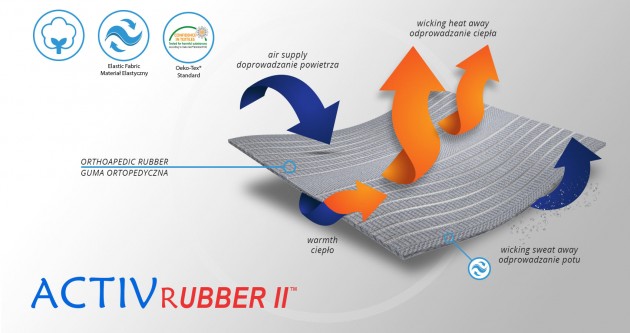 The product exists in colors: beige, black, white and gray.
Available sizes
Size
Chest circumference
How to measure
S
50 – 60 cm
(19,7″ – 23,6″)
M
60,5 – 70 cm
(23,6″ – 27,6″)
L
70,5 – 80 cm
(27,6″ – 31,5″)
XL
80,5 – 90 cm
(31,5″ – 35,4″)
2XL
90,5 – 100 cm
(35,4″ – 39,4″)
3XL
100,5 – 120 cm
(39,4″ – 47,2″)
Properties
- SKIN FRIENDLY PRODUCT- up-right holder has been made of orthopaedic rubber containing mainly cotton, which is neutral to patient's skin
- EFFECTIVENSS OF STABILIZATION- thanks to 4 orthopaedic nibs the stabilization is exceptionally good.
- COMFORT OF USAGE- its usage of the up-right holder is comfortable- thanks to its skin-color it is hardly noticeable on patient's body.
Purpose of use
The up-right holder should be used in following cases:
- injury of the shoulder which doesn't require surgery
- pains of the chest area of the spine
- increased chest kyphosis
- required correction
Contraindications
The device shouldn't be used in following cases:
- fresh wounds
- excoriations
- skin eczema
- skin allergy
- do not use if the posture problem requires specialized treatment
USAGE:
Rehabilitation, orthopaedics, neurology, neurosurgery, rheumatology
Downloads

Medical products class 1 – conforming the directive of the Board (93/42/EWG) concerning medical products. Producer of orthopedic and medical products, firma REH4MAT issued appropriate EC declaration of conformity.