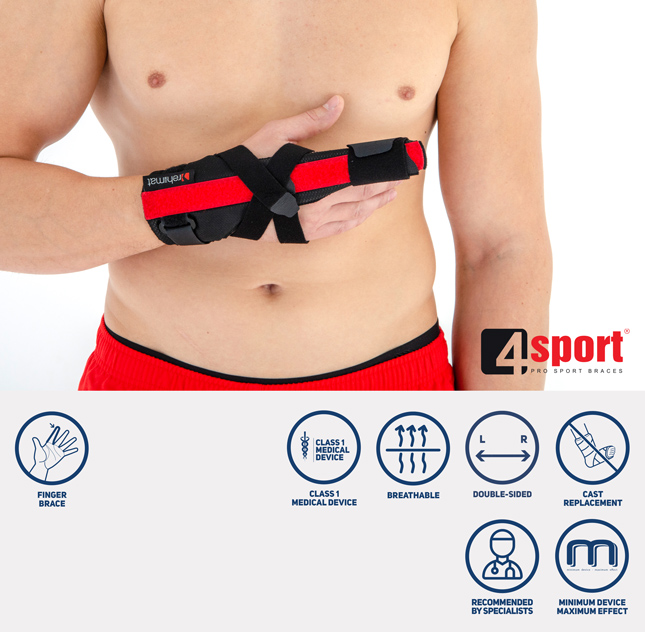 SPORTS FINGER SPLINT
Finger sprain
Sprained finger is caused by physical impact to the finger, which is hyperextended and this stretches or tears the ligaments. A sprained finger is common in sports such as basketball, volleyball or baseball. Once a finger's sprain has been ruled out, injury treatment using the PRICE principle should be utilized. PRICE means protection, rest, ice and elevation of the sprained finger. Our innovative sports finger splint AM-D-02 immobilizes injured finger and improves the healing.
Product's description
Our AM-D-02 finger brace immobilizes II-V finger in case of its sprain, dislocation or fracture. Our finger splint AM-D-02 offers effective stabilization and neutral position of metacarpophalangeal joint (MCP), proximal interphalangeal joint (PIP) and distal interphalangeal joint (DIP). The splint is made of innovative, breathable fabric Active3D™.
ACTIVE 3D™ is thermoformed fabric made of special foamed, cell-closed designed material. It reduces the pressure on the body or any abrasions made by orthopaedic stays and aluminum splints. It is fully waterproof fabric and does not absorb sweat. It's easy to clean. Due to its features, the fabric is an excellent product for making medical orthopaedic braces and orthoses. ACTIVE 3D™ has various external self-gripping layers. Our material has special, thermoformed properties and may be shaped according to the functional goals of the final braces.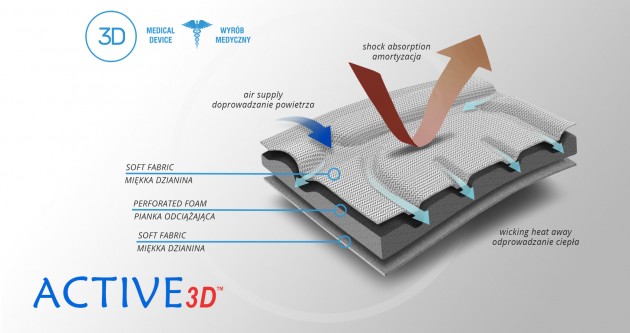 Due to thermoformated design, our splint is fully waterproof and light-weight.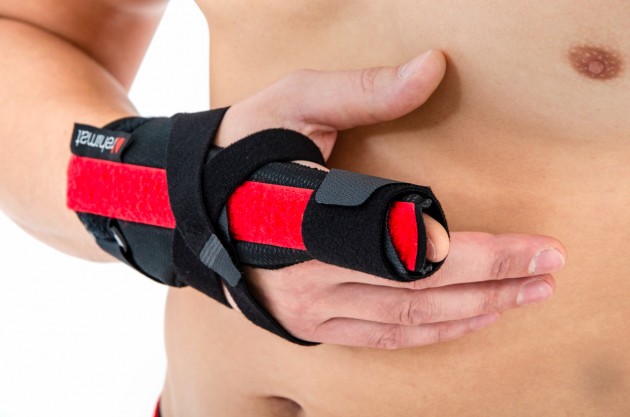 Aluminum splint provides perfect immobilization. The splint is on the dorsal side of the hand and maintains the finger in neutral position. Also, it prevents against the wrist flexion and offers effective and safe stabilization.
What is more, the aluminum splint may be shaped following the therapeutic recommendations and may fit even to deformed fingers due to rheumatoid diseases (swan neck or boutonniere finger). This solution allows to use our splint even in case of rheumatoid conditions.
Orteza posiada specjalne, przyjazne dla skóry paski krzyżowe, które pozycjonują ortezę na palcu i poprawiają jej skuteczność.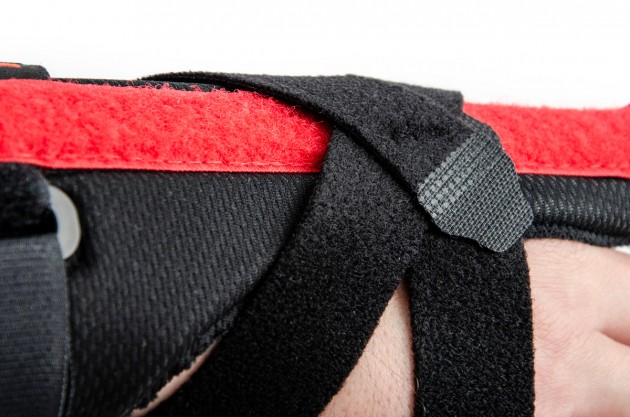 The brace is equipped with special X-cross straps which maintains the product on the hand and prevents against its slipping. Made of lightweight, breathable lamination keeps the skin dry and soft.
AM-D-02 finger splint has innovative design and may be used for both hands.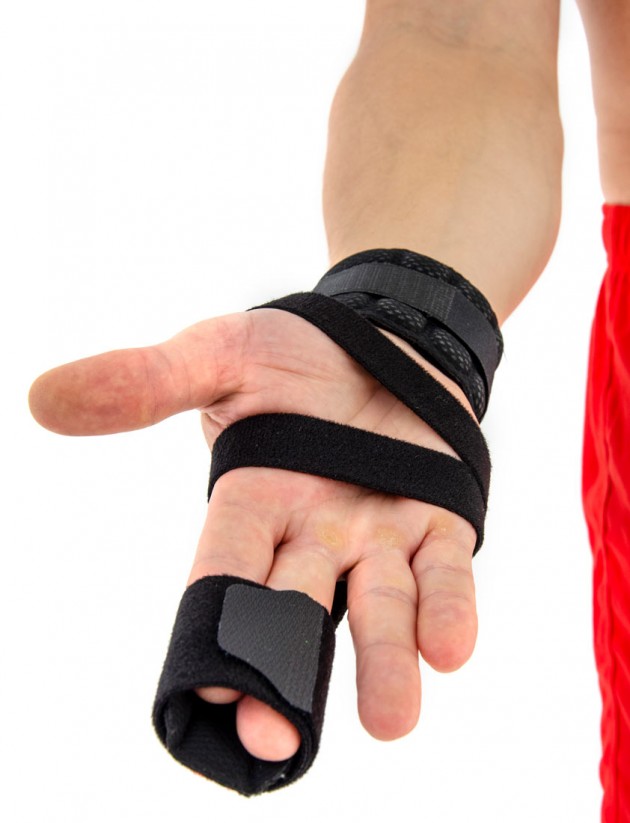 Purpose of use
• II-V fingers fractures
• Injuries of collateral ligaments of MCP joints
• II-V fingers dislocations
• rheumatic diseases of II-V fingers
Available sizes
Size
Distance from the wrist to the end of the finger II-V (A)
Wrist circumference (B)
How to measure
M
14 – 18 cm
5.5″ – 7,1″
min 13 – max 26 cm
min 5,1″ – max 10,2″
L
18,5 – 22 cm
7,3″ – 8,7″
Fits for both hand.
Total length of the product:
M : 21 cm (8,3″)
L : 27 cm (10,6″)
Downloads

Medical products class 1 – conforming the directive of the Board (93/42/EEC) concerning medical products. Producer of orthopedic and medical products, firm REH4MAT issued appropriate EC declaration of conformity.