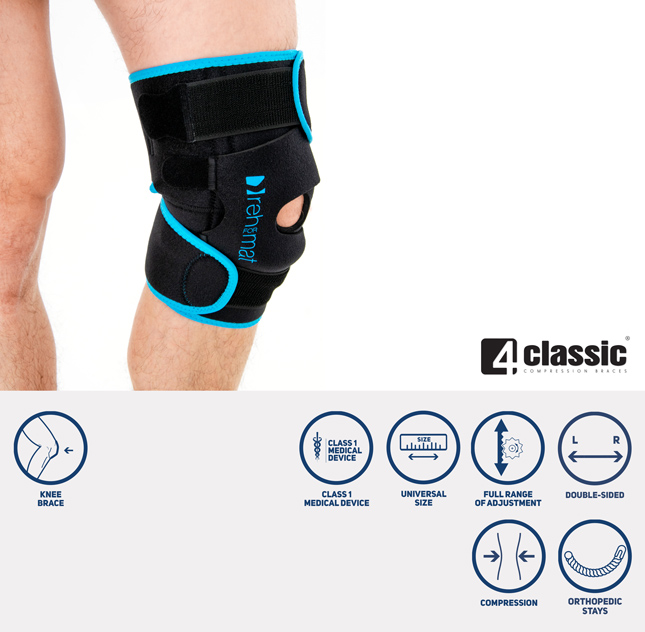 UNIVERSAL PATELLA STABILIZER KNEE BRACE
Patellar dislocation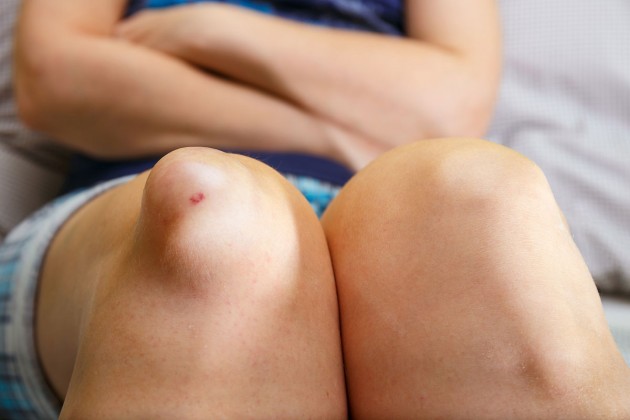 Patellar dislocation occurs when the patella (kneecap) slips out of its normal position in the patellofemoral groove. Often, the injury is an result of sudden twist of the knee or direct blow. Patella usually move into place without orthopedic reduction.
Dislocation can occur also without injury, what is common in young girls with lax ligaments or in people with valgus knee.
There are 4 types of dislocation:
lateral
medial
vertical
horizontal
Both before and after injury, when central lack of the knee cap stability occurs, the patella should be protected against the dislocation.
For this, we introduced our universal knee brace OKD-20.
Product's description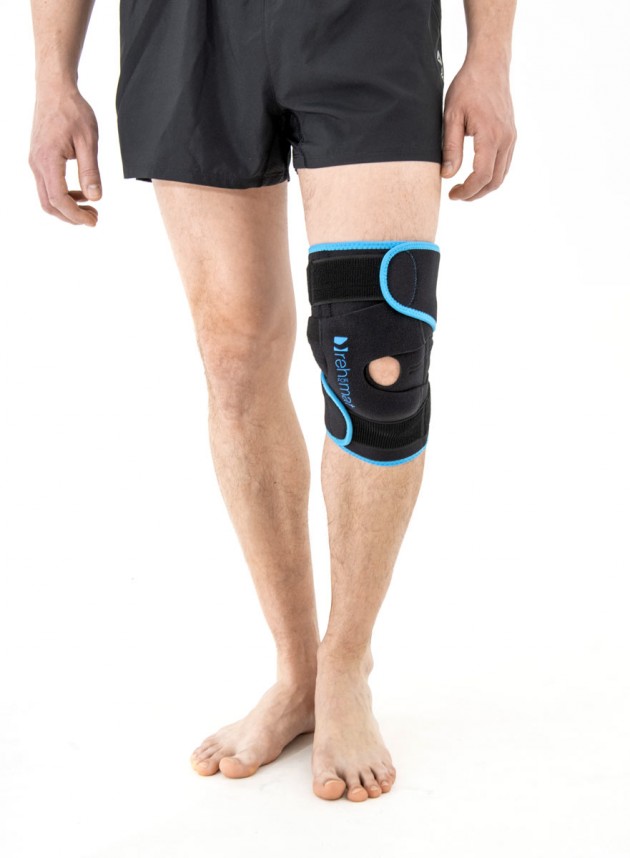 OKD-20 is a patellar tracking brace against the dislocation and subluxation, equipped with special insert providing knee cap stability.
The insert is easy to attach in every needed place, depending on the type of the injury.
Patellar insertion is L-shaped and can be used as an support in the following places:
The brace equipped with 2 lateral orthopedic stays and elastic straps.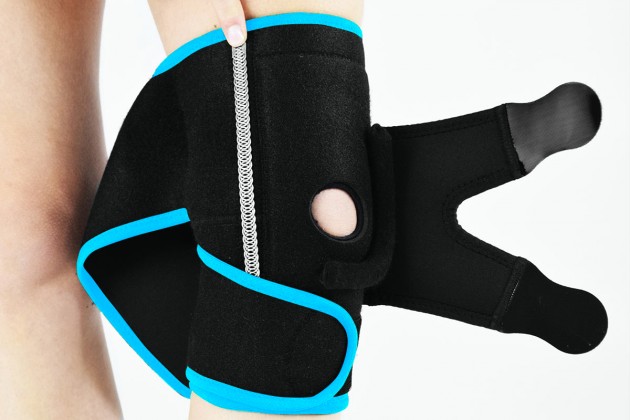 OKD-20 knee brace is made of UniPren: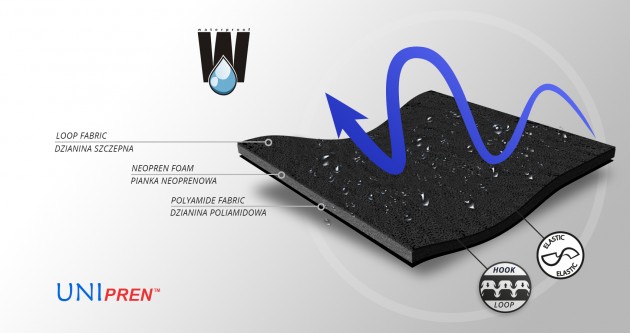 UniPren is universal 3-layered fabric made of external elastic polyamide self-gripping layer and internal neoprene foam with elastic jersey. Our fabric is soft and elastic and not knitted, what prevents skin against the skin abrasions in the compression zones. Self-gripping function of UniPren allows to fit the brace precisely.
OKD-20 patellar stabilizer is waterproof and can be used in water and it's easy to maintain.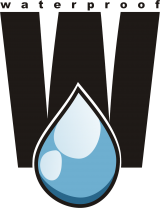 Our knee brace has open construction, providing excellent fitting in only one size. The brace is for right and left leg.
Purpose of use
- Patellar dislocation (lateral, medial, vertical horizontal)
- Patellar maltracking
- Patellofemoral syndrome
- Patellofemoral instability
Available sizes
Size
Knee circumference
How to measure
UNIVERSAL
min 30 – max 46 cm
(min 11,8″ – max 18,1″)
Downloads

Medical products class 1 – conforming the directive of the Board (93/42/EEC) concerning medical products. Producer of orthopedic and medical products, firm REH4MAT issued appropriate EC declaration of conformity.