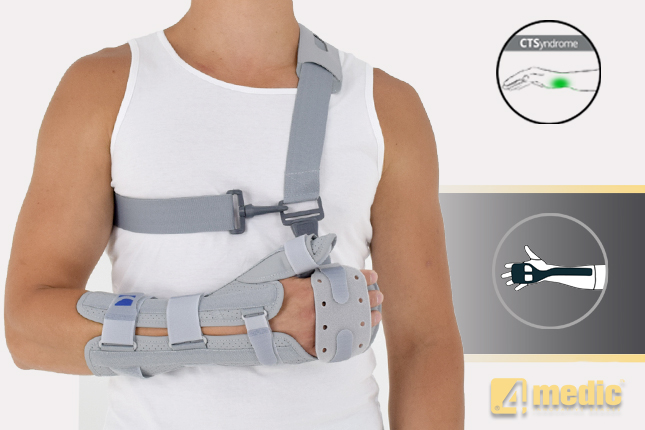 LONG OPEN HAND AND FOREARM BRACE WITH THUMB ABDUCTION AND FINGER SEPERATION
Product description
Hand and forearm brace made of ActivSpace and equipped with anatomically shaped stabilizing insert and VELCRO tape which enables perfect fit of the brace to the limb. It stabilizes the carpal joint, wrist, knuckle joint and second and fourth finger. Use: after injury of forearm, knuckle joint and wrist requiring stabilization of the thumb (even after breakage of forearm bones, wrist and hand) after surgery, in case of infective bursitis and paresis of upper limbs.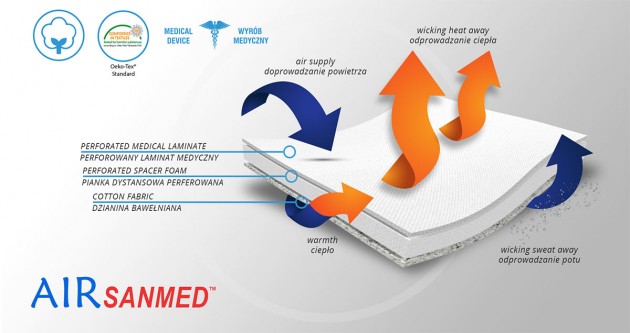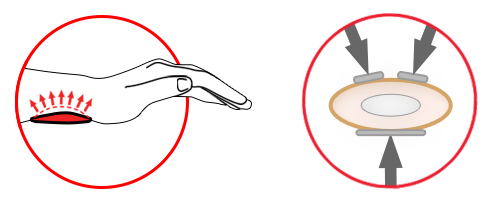 3 points stabilization
L3P (LOCK 3 POINTS)
Per customer request, the standard separator may be substituted for neurological separator which stabilizes each finger separately. Extra price.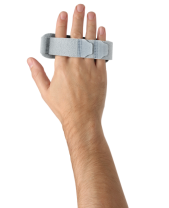 In addition, for this brace you can purchase special neuro-rheumathological fingers separator. It provides proper position of fingers and maintains optimal abduction of the proximal phalanxes in case of neurological or rheumatological disorders. When the spasticity occurs, the separator prevents the fingers against the excessive "squeezing". In case of Swan-Neck Deformity in Rheumatoid Arthritis (RA), the device construction with special fastening, correct the fingers from ulnar to neutral position. Maintaining of the optimal neutral hand position allows to stop the process of neurological or degeneration diseases.
Available sizes
Size
Wrist circumference
How to measure
S
13-15 cm
(5,1″-5,9″)
M
15,5-17 cm
(6,1″-6,7″)
L
17,5-19 cm
(6,9″-7,5″)
XL
19,5-21 cm
(7,7″-8,3″)
Left/right side available.
The length of the orthosis
S : 30 cm
M : 35 cm
L / XL : 38 cm
Purpose of use
Should be applied in cases of:
- dislocation of carpal joint,
- damages of tendon and tendonitis,
- severe pain of wrist,
- severe or chronic osteitis of wrist or metacarpus,
- operations ( orthopedic, rheumatologic),
- neurological illnesses of central or peripheral origin,
- fractures of bones that do not require plaster dressing.
Setting up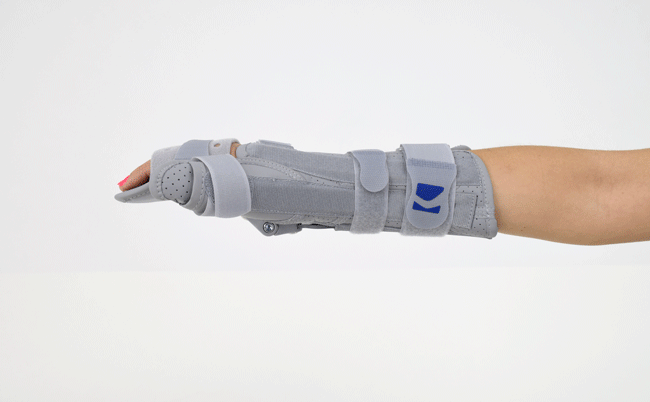 System for Carpal Tunnel Syndrome – CTSyndrome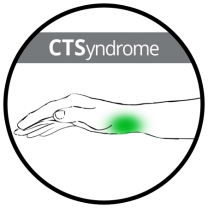 Carpal tunnel syndrome is the most common entrapment neuropathy encountered in clinical practice. It is caused by compression of the median nerve as it passed through the carpal canal at the wrist. The most common causes of compression of the median nerve at this location include flexor tenosynovitis, rheumatoid arthritis, pregnancy, amyloidosis and poor wrist position.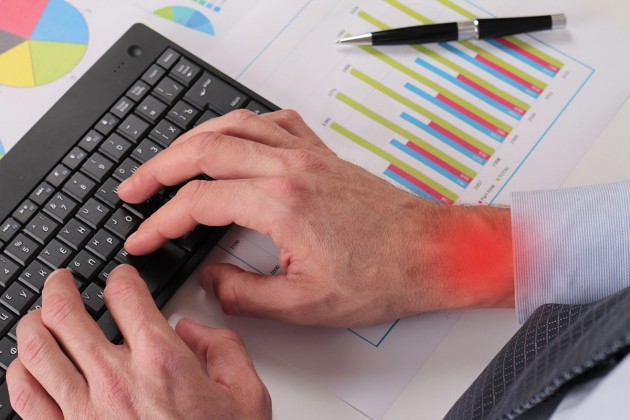 Carpal tunnel syndrome presents as pain, numbness, paresthesias, and associated weakness in the hand and wrist that radiate to the thumb, index finger, middle finger and ring finger.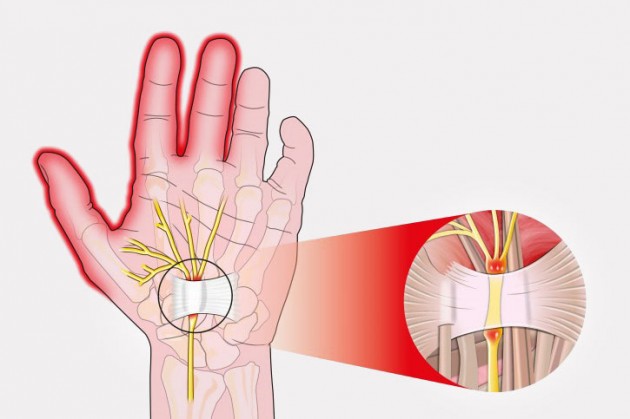 The best treatment for carpal tunnel syndrome is using wrist splint brace.
However, many patients aren't aware that ordinary simple wrist splint worsens their carpal tunnel syndrome! Directly compression by splint exacerbates problem and pain. Furthermore, patient without entrapment neuropathy, using the wrist brace due to bones fracture, can suffer from carpal tunnel syndrome after many weeks of immobilization and wrist compression.
Because of that, using the special wrist splint brace, reducing the carpal canal pressure is essential.
REH4MAT introduced to mostly wrist braces innovative solution CTSyndrome. This is special pad on wrist splint which protects carpal canal against the excessive compression. Due to that fact, electrical impulses in median nerve go freely.
Optional equipment
Downloads

Medical products class 1 – conforming the directive of the Board (93/42/EWG) concerning medical products. Producer of orthopedic and medical products, firma REH4MAT issued appropriate EC declaration of conformity.