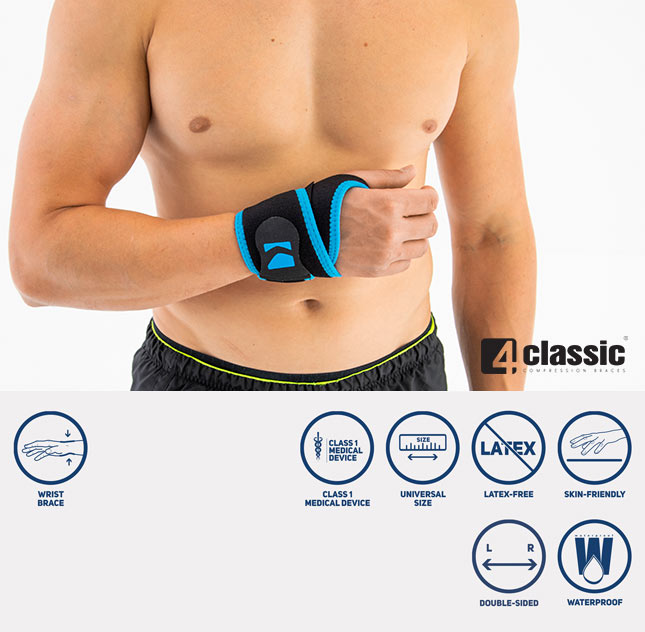 UNIVERSAL WRIST BRACE
Product description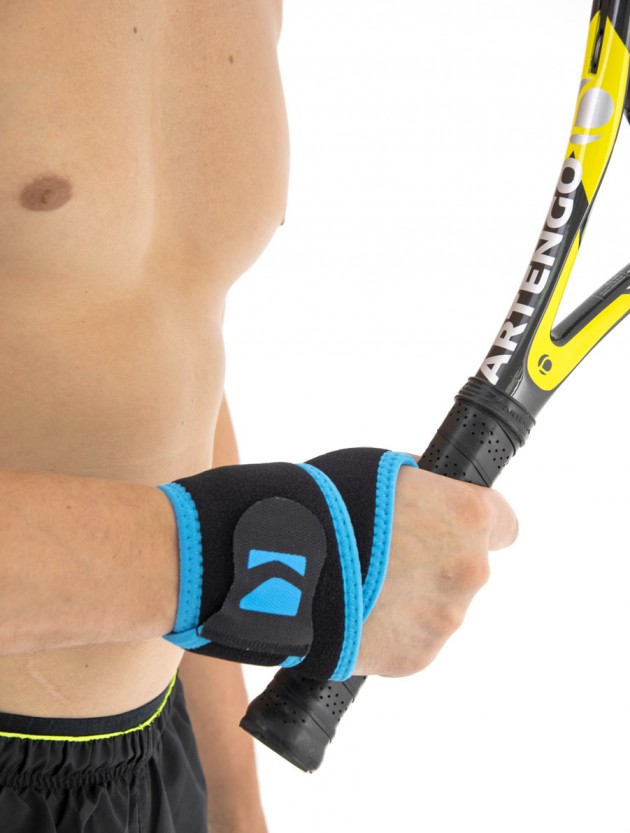 Wrist support made of perforated ActivPren covered on both sides by polyamide fabric. Thanks to the perforation the protected joint is well aired and warm. ACTIV PREN fabric is characterized by softness and multidirectional elasticity which guarantees very good fitting on the limb and provides proper compression to the wrist. Not-knitted fabric allows comfort to the patient and avoids abrasions on the skin during the treatment. The design of the fabric enables use of the support even in sport exercise and other activities.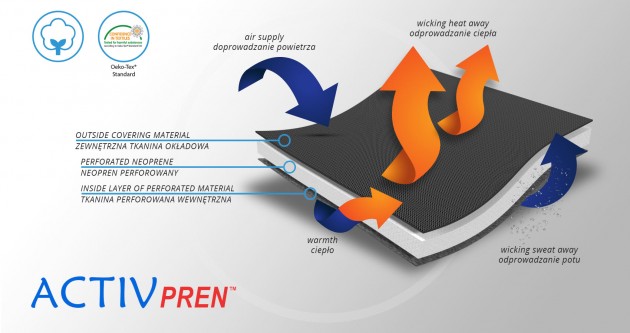 Applying
The support presses the muscles improving blood circulation and positively influencing the oxygen distribution through the whole body. This support provides perfect stabilization of the wrist, reduction of pain caused by overstress, old injuries and degenerative changes, increases the strength of the grip (e.g. tennis, weights lifting). Maintenance of stable temperature and elastic pressure results in reduction of swelling, helps in healing of post-injury effusions and hematoma. Enables faster come back to wok and training.
Purpose of use
after wrist injuries
bursitis
joint degeneration or inflammation
Available sizes
Size
Wrist circumference
How to measure
Single size
min 13 cm - max 20 cm
(min 5,1″ – max 7,9″)
Downloads

Medical products class 1 – conforming the directive of the Board (93/42/EEC) concerning medical products. Producer of orthopedic and medical products, firm REH4MAT issued appropriate EC declaration of conformity.