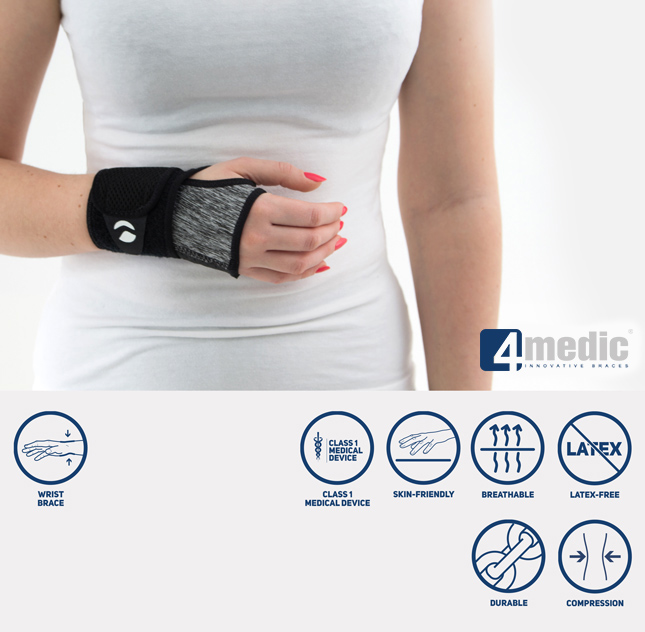 WRIST BRACE
Product description
Wrist support made of ProFit – two layers fabric characterized by multidirectional elasticity, providing an excellent adjustment and comfortable fitting. The outside layer is made of spandex fabric, which properties allow the regulation of compression of the wrist, easy fitting of the orthosis and help to reduce the muscles oscillations during intense exercise. The soft fabric made of microfiber and cotton on the inside provides comfort in contact with the skin. The Wrist support is equipped with fastening Velcro tape enabling perfect fit to the wrist.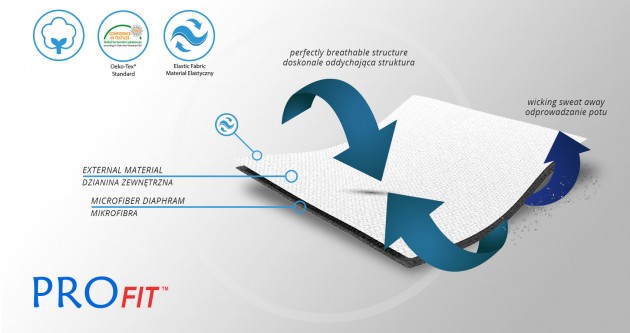 Purpose of use
after wrist injuries
bursitis
joint degeneration or inflammation
Available sizes
Size
Metacarpal circumference
How to measure
S
17 – 19 cm
6,7″ – 7,5″
M
19,5 – 22 cm
7,5″ – 8,7″
L
22,5 – 25 cm
8,7″ – 9,8″
XL
25,5 – 28 cm
9,8″ – 11″
Right and left hand specific.
Applying
The support presses the muscles improving blood circulation and positively influencing the oxygen distribution through the whole body. Support provides perfect stabilization of the wrist, reduction of pain caused by overstress, old injuries and degenerative changes, increases the strength of the grip (e.g. tennis, weights lifting). Maintenance of stable temperature and elastic pressure results in reduction of swelling, helps in healing of post-injury effusions and hematoma. Enables faster come back to wok and training.
Downloads

Medical products class 1 – conforming the directive of the Board (93/42/EEC) concerning medical products. Producer of orthopedic and medical products, firm REH4MAT issued appropriate EC declaration of conformity.