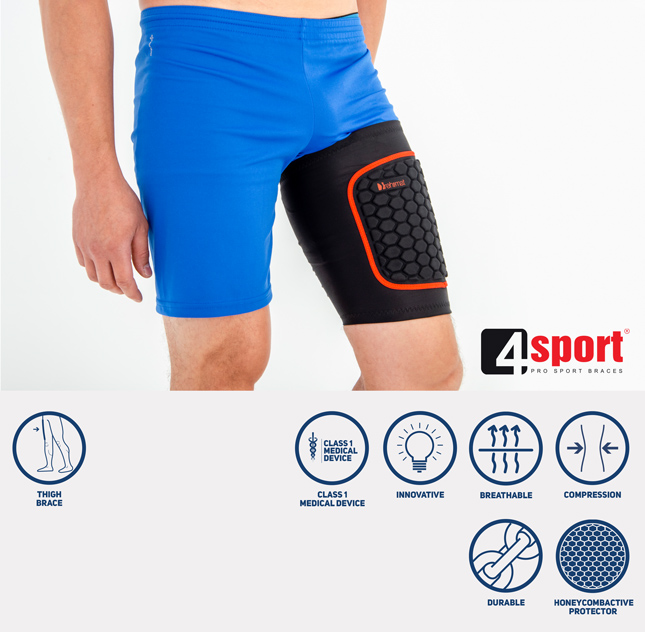 THIGH PAD SLEEVE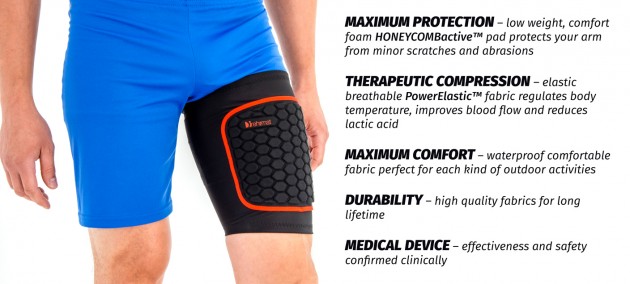 Contact sports are more popular year by year. Unfortunately, they usually result in injuries. Hits, kicks or falls from a height – they are only some of the situations leading to serious hamstring or quadriceps injuries. Both, quadriceps and hamstring muscles are the biggest in the thigh area. When they are kicked or hit, they may result in huge painful bruises. Our professional sport thigh pad sleeve R4M-U reduces inflammation and offers excellent thigh therapy.
Product description
Our thigh pad sleeve R4M-U is a professional medical device. It protects the tissues but also provides comfortable, therapeutic compression. Our thigh sleeve supports and prevents against the injury both hamstring and quadriceps muscles.
Our thigh pad sleeve R4M-U is made of low profile comfortable material PowerElastic™.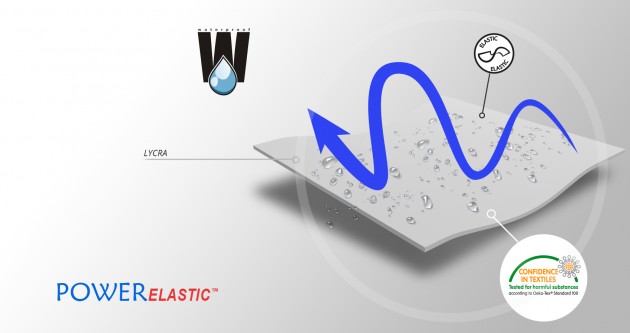 PowerElastic™ is a very thin and elastic lamination that we use to produce high sophisticated devices. The lamination is made of 2 layers of spandex providing excellent compression and perfect fitting. Our spandex solution absorbs the muscle's shocks during physical activity. Internal layer is skin-friendly and provides high air permeability and maintaining the skin dry. this layer is approved by Oeko-Tex Standard 100. Waterproof fabric.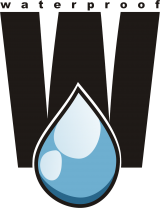 Our sport thigh pad sleeve is equipped with original, thermoformed foam in honeycomb design called HONEYCOMBactive™. It prevents against scratches, abrasions and contusions.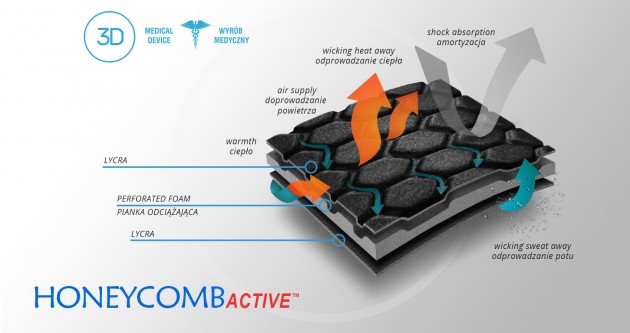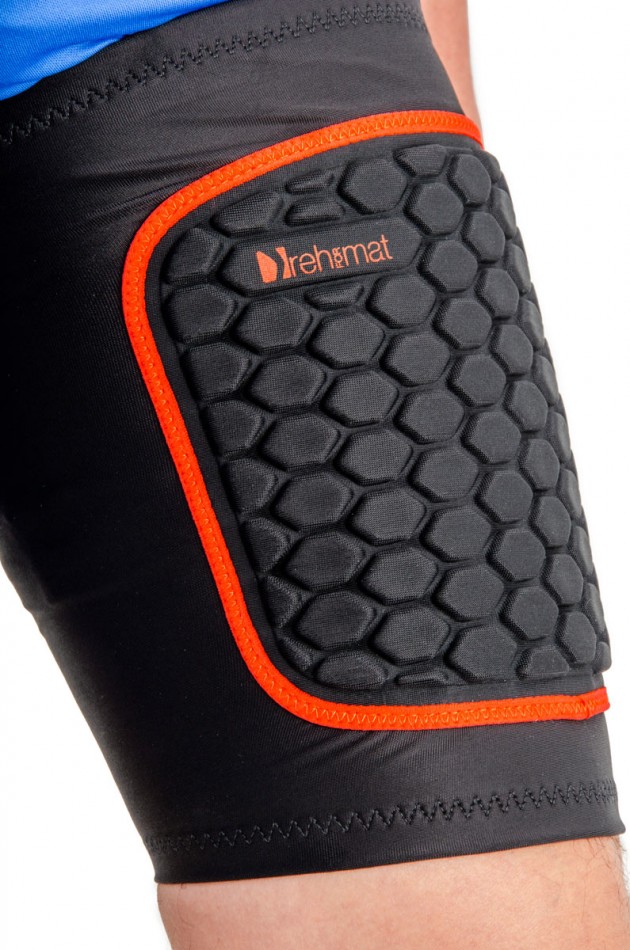 PowerElastic™ offers smooth compression, improves blood flow and reduces inflammation and lactic acid produced in your muscles and builds up during intense exercise.
What's more, our professional thigh sleeve R4M-U reduces inflammation and bruises of muscles.
All fabrics used to knee pad sleeve production are extremely low profiled and light weight. Our R4M-U sport thigh brace will protect your leg even in extreme outdoor activities.
Purpose of use
• quadriceps / hamstring pull
• bruise of thigh muscles
• thigh muscles strain
• trigger point in thigh area
• avulsion of muscle insertions
• poor blood flow
Available sizes
Size
Thigh circumference5 cm below the groin
How to measure
S
48 – 52 cm
18.9″ – 20.5″
M
52,5 – 56 cm
20.7″ – 22″
L
56,5 – 60 cm
22.2″ – 23.6″
XL
60,5 – 64 cm
23.8″ – 25.2″
Total length of the product: 26 cm (10.2″)
Fits for both legs.
Downloads

Medical products class 1 – conforming the directive of the Board (93/42/EEC) concerning medical products. Producer of orthopedic and medical products, firm REH4MAT issued appropriate EC declaration of conformity.