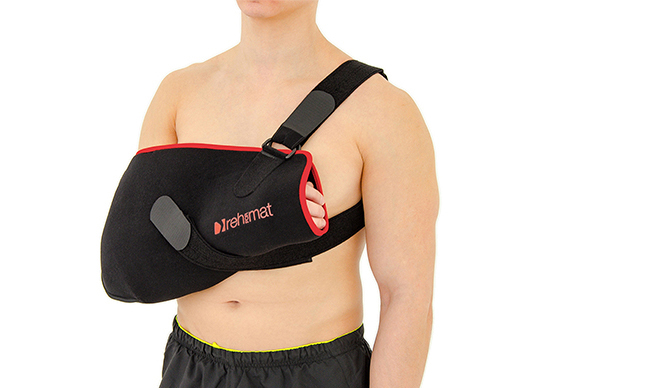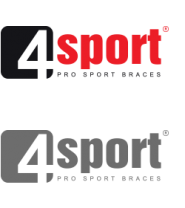 Shoulder brace

Upper limb brace

Cast replacement

Class 1 medical device

Double-sided

ER

Exercise ball

Skin-friendly
SHOULDER SPORT SLING WITH EXERCISE BALL
Shoulder injuries
Shoulder, together with ankles and knees, is one of the most common injured joints. During the contact sports, you can hit the other player or you can fall onto arm. The most common shoulder injuries, related to sport, are shoulder instability, dislocation, rotator cuff injury and SLAP tear. Shoulder stabilization is important in each cases. The perfect product for shoulder immobilization is our shoulder sling with exercise ball OKG-06.
Product's description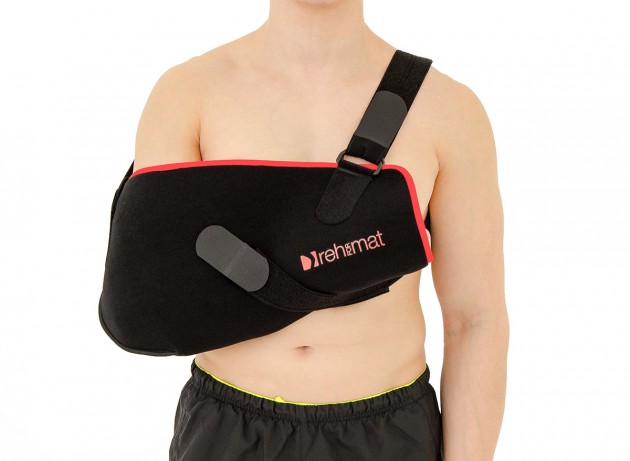 OKG-06 sport sling provides professional upper limb immobilization in case of shoulder and forearm injury.
OKG-06 shoulder sling provides excellent support after surgery and conservative treatment. It relieves the pain and prevents against the complications. Exercise ball encourages exercise, stimulates circulation and prevents against the contractures and necrosis.
The product is made of innovative, lightweight and breathable fabric ActiveDistance™.
ActiveDistance™ is an technical off-loading lamination with 3-layered construction. It's made of EVA foam double-sided laminated with non-elastic polyamide layer that is easy to attach. This self-gripping function of ActiveDistance™ provides wide range of adjustment and perfect fitting. What is important, ActiveDistance™ is non-elastic fabric so it stabilizes your body in a perfect way. Thanks to using the comfort foam, the device is really soft what influences on the comfort of using it. Waterproof material.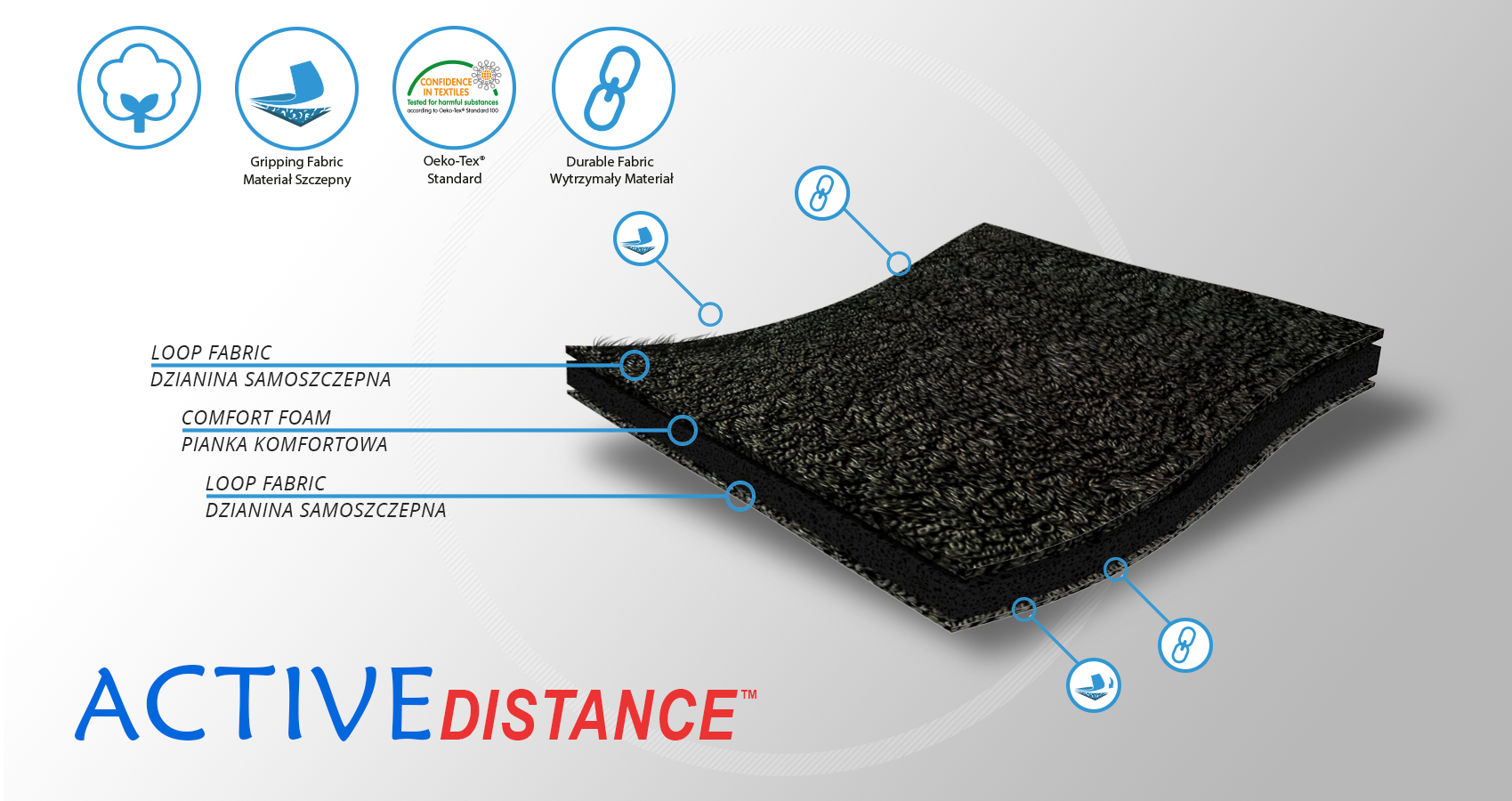 Our sport sling OKG-06 is anatomic designed and fits to upper limb precisely. It is universal reversible product and fits for both arms.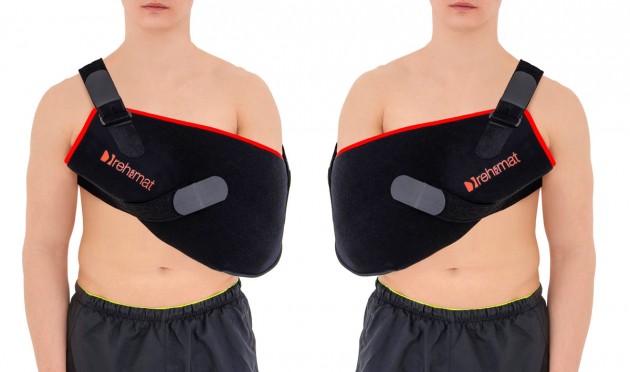 Shoulder strap has attachable Velcro closure for smooth length adjustment.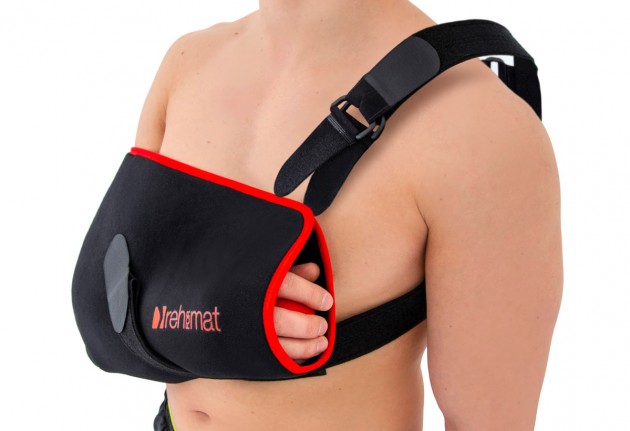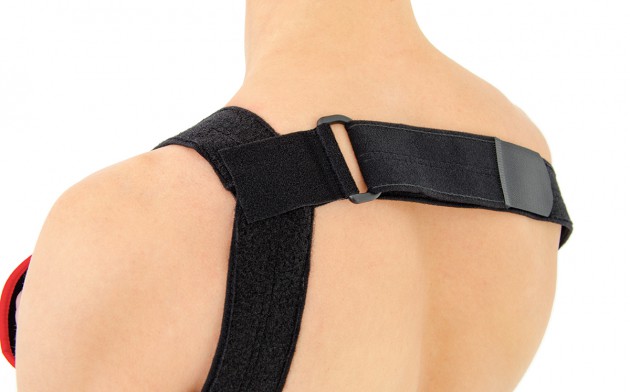 Immobilizing strap keeps the arm by holding it against the torso and prevents the abduction. It is important in case of arm injuries.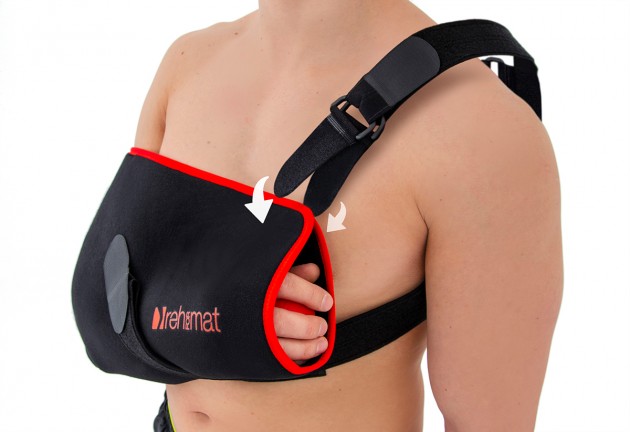 Our OKG-06 universal sling has attachable exercise ball. Squeezing the ball improves the blooc circulation, improve muscle and soft tissue oxygenation.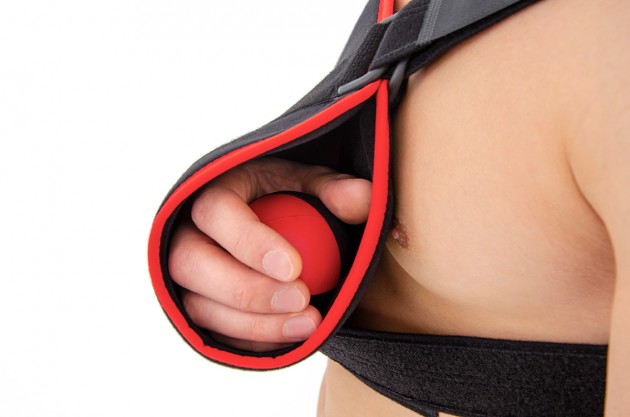 What is more, regular upper limb exercising by gripping the ball, prevents against the dengarour Volkmann contracture.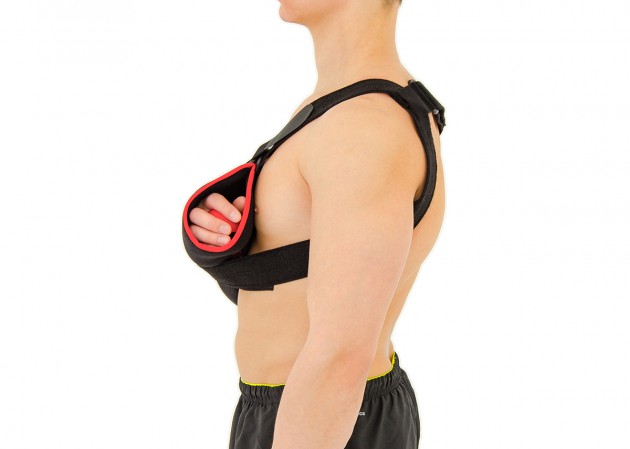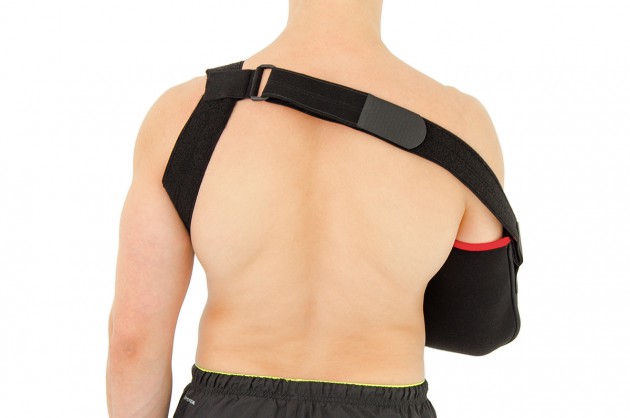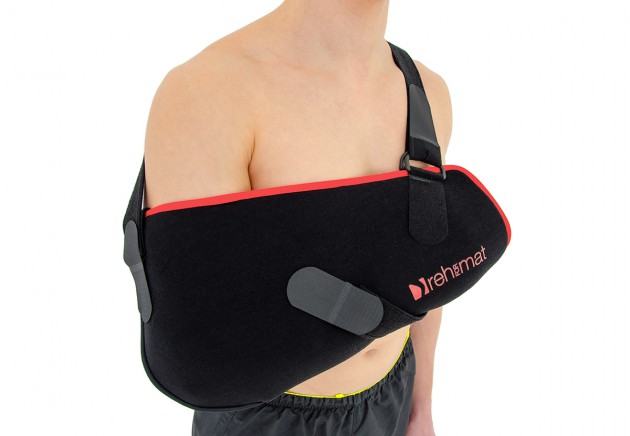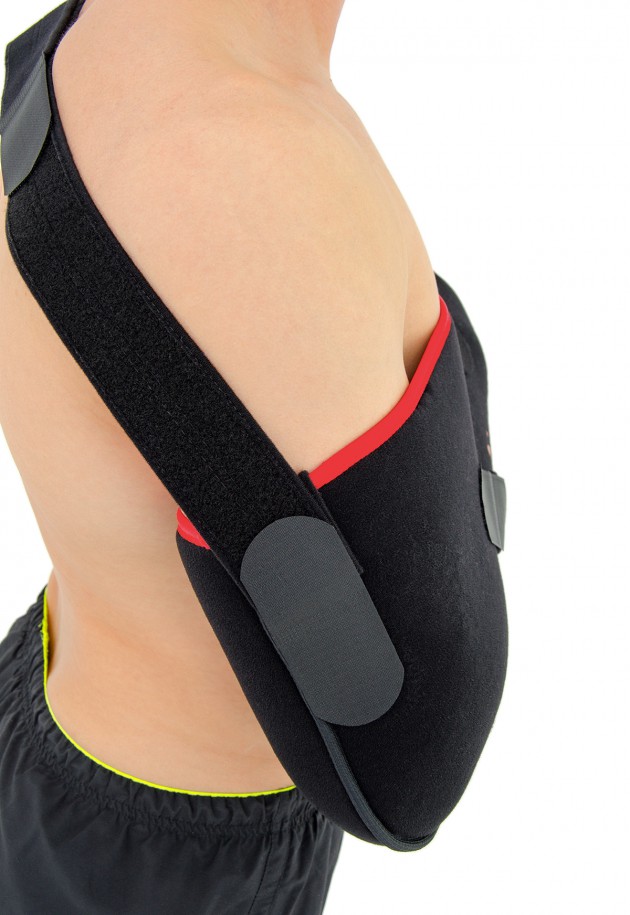 Purpose of use
⦁ After surgery immobilization
⦁ Upper limb bones fractures
⦁ Rotator cuff injuries
⦁ Shoulder dislocations
• Rotator cuff injury
• Frozen shoulder
• Shoulder arthroscopy
• SLAP tear
Available sizes
Size
The length of the forearm and hand
How to measure
M
35 – 47 cm
13,8″ – 18,5″
L
47,5 – 60 cm
18,5″ – 23,6″
Fits for both forearms.
| | |
| --- | --- |
| Size | Total length of the product |
| M | 45 cm (17,7″) |
| L | 50 cm (19,7″) |
Downloads


Class I medical device in accordance with Regulation (EU) 2017/745 of the European Parliament and of the Council of 5 April 2017. on medical devices.