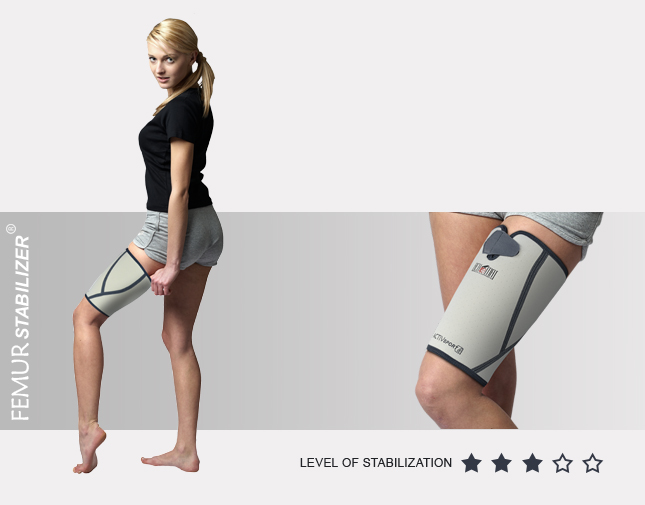 ANATOMIC THIGH BRACE
Product description
Thigh support AS-U belongs to the ACTIV SPORT group, is made of innovative ACTIV PREN fabric, characterized by softness and elasticity which guarantees very good fitting to the limb and guarantees proper compression of the thigh. The structure of this material contains perforated neoprene foam covered by polyamide fabrics. Thanks to the perforation the protected joint is well aired and warm. The advantage of this material is that it is not knitted and contains no thick fibres which can cause abrasions if pressed firmly on patient's skin. The design of the fabric enables use of the support even in extreme conditions e.g. sport activities, as sweat from patient skin can evaporate through special microfibre diaphragm located between AKTIV PREN fabric layers.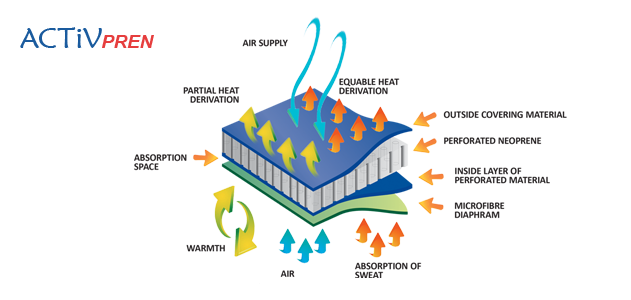 Available sizes
Size
Thigh circumference
How to measure
S
40,5-46 cm
M
46-51 cm
L
51-56 cm
XL
56-63,5 cm
Properties
Detainment of warmth, preventing body overcooling and overheating, Comfort of use – the support contains no thick fibres which can cause abrasions if pressed firmly on patient's skin. Simplicity of use- simple way to put the support on and take it off by the patient. The design of the support takes into account specific body shape and provides maximum comfort of use and no movement limitation for both women and men.
Applying
Period of use depend on the decision of leading doctor. The material of the support applies elastic pressure on muscles which blood circulation on oxygen distribution. AS-U support reduces pain caused by overstress and injuries. Maintenance of stable temperature and elastic pressure results in reduction of swelling, helps in healing of post-injury effusions and hematoma. Enables faster come back to training and provides protection in contact sports.
Purpose of use
– swelling of shin caused by injury or overstress
– protection of thigh (during sport activities: handball, football, basketball, weight lifting, tennis, skiing…)
– release pressure from thigh in case of pain caused by injury , excessive training (cycling, weight lifting) or hard physical work
Setting up