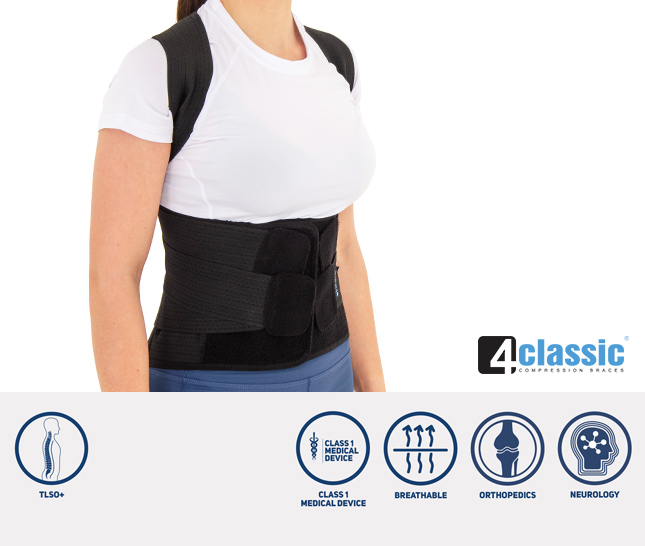 Thoraco Lumbar Sacral Brace
Product description
High thoraco lumbar sacral brace from 4Classic group is very comfortable and functional. It is made of airy materials what allows sweat to evaporate from the skin. Anatomic shape provides good device fitting and better TLSO stabilization. Thanks to under armpit straps allow to achieve full anterior-posterior stabilization.
Lateral parts of the brace are made of perforated orthopaedic foam, which has only one-direction elasticity. The little wholes allow skin to breath.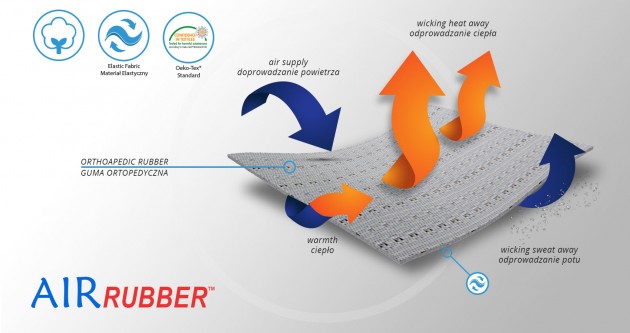 The rear part of the OT-04, depends on the size, is equipped with 2 or 4 orthopaedic splints and high aluminium spine chassis. The orthopaedic splints are anatomically shaped and hold sweat-resistant coating.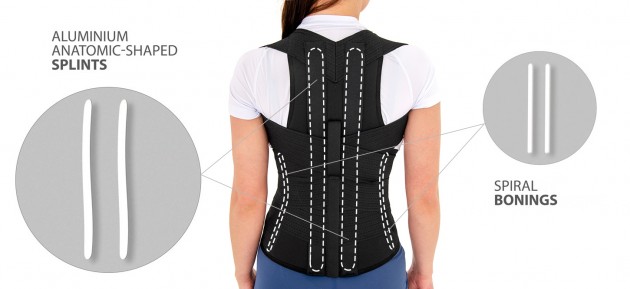 Two sets of double straps provide better thoracolumbar spine stabilization.
Indications
OT-04 should be applied in case of:
severe L-S painful syndrome
multilevel Degenerative Disc Disease
multilevel discopathy
osteoporosis
spine instability
lumbar spondylolisthesis
Spinal Compression Fractures
sciatica
after surgeries (orthopaedics, neurology)
Size
Waist circumference
Height (A)
How to measure
S
65-75 cm
(22,6″-29,5″)
43 cm
(16,9″)
M
75-85 cm
(29,5″-33,5″)
46 cm
(18,1″)
L
85-97 cm
(33,5″-38,2″)
49 cm
(19,3″)
XL
97-110 cm
(38,2″-43,3″)
52 cm
(20,5″)
XXL
110-125 cm
(43,3″-49,2″)
55 cm
(21,7″)
XXXL
125-145 cm
(49,2″-57,1″)
Size
Total height of the product
rear
front
S
48 cm
20 cm
M
51 cm
L
54 cm
XL
57 cm
XXL
59 cm
XXXL
Setting up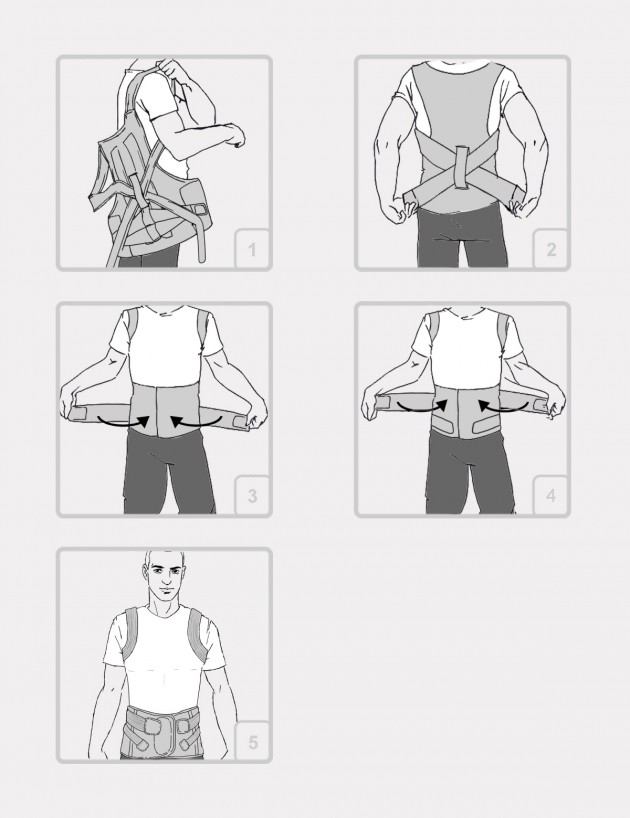 Downloads

Medical products class 1 – conforming the directive of the Board (93/42/EEC) concerning medical products. Producer of orthopedic and medical products, firm REH4MAT issued appropriate EC declaration of conformity.