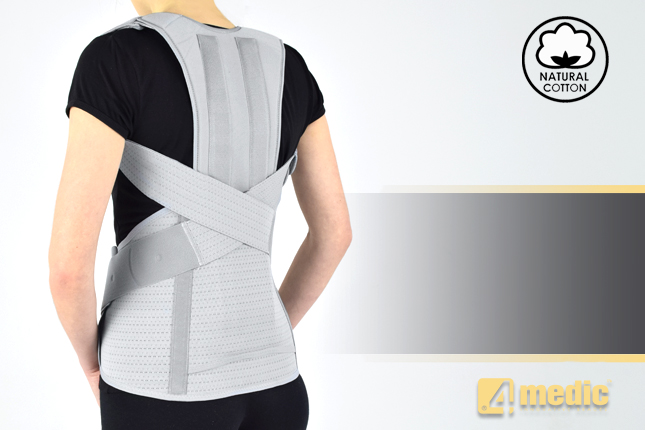 VOX
TLSO BACK SUPPORT WITH THE HEIGHT ADJUSTMENT
Product description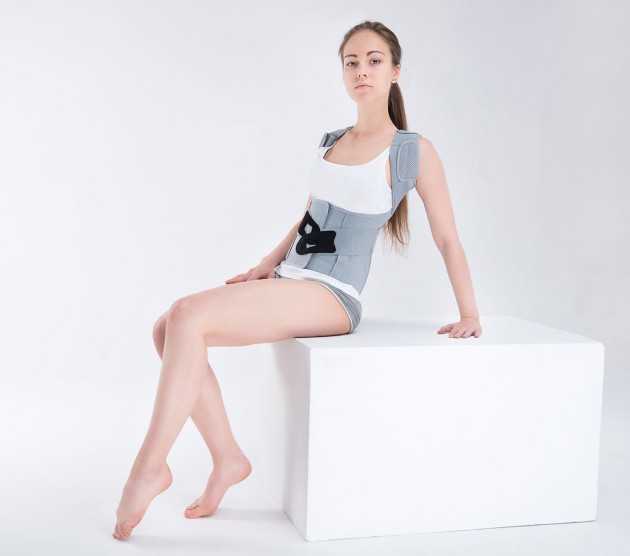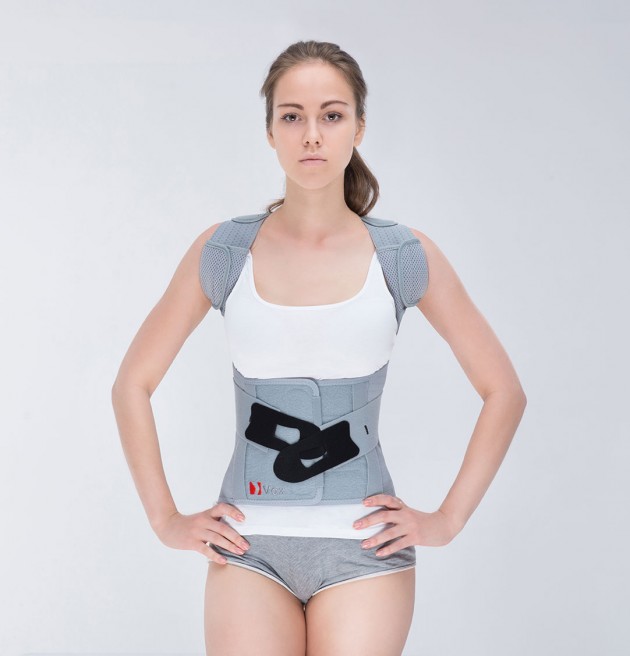 TLSO BACK SUPPORT VOX with back height regulation was developed according to anatomical shape and to provide high level stabilization and immobilization of Torso-Lumbo-Sacral area of spine.
An asymmetric closure allows the perfect fitting on the patient body. The panel of closure is made of velcro laminate with comfortable semi-rigid foam located inside, additionally provided with two elastic whalebones. The system GRIP & OPEN makes the orthosis easy to assemble and disassemble.
The lateral sides are made of strong perforated orthopaedic rubber with unidirectional elasticity. The perforation of rubber makes the orthosis very breathable, improving comfort for end-users during the treatment.
The Back Metal Frame is totally removable and allows the regulation and control of the brace height.
The Back part of support is made of innovative Activ Distance II non-elastic textile, which properties allow an improvement in stabilization of Spinal zone.
The Back Support is provided with anatomically shaped metal stays (sweat-resistant coating), which quantity depends on the size; 2 or 4 metal stays and regulated metal Frame for Spine.
The Back of the orthosis is equipped with wide belt of rubber designed for stabilization on lumbar area of spine.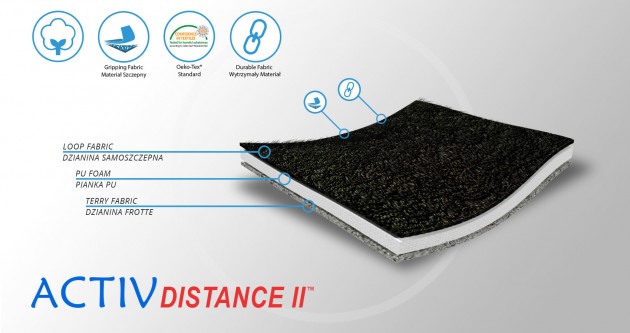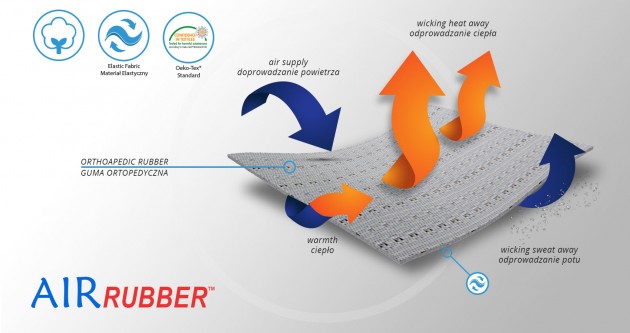 Available sizes
TABLE 1
Size
Waist circumference
How to measure
S
65-75 cm
(25,6″-29,5″)
M
75,5-85 cm
(29,5″-33,5″)
L
85,5-97 cm
(33,5″-38,2″)
XL
97,5-110 cm
(38,2″-43,3″)
XXL
110,5-125 cm
(43,3″-49,2″)
XXXL
125,5-145 cm
(49,2″-57,1″)
TABELA 2
Size
Distance from T3 to the coccyx
How to measure
S
45-48 cm
(17,7″-18,9″)
M
48,5-51 cm
(18,9″-20,1″)
L
51,5-54 cm
(20,1″-21,3″)
XL
54,5-57 cm
(21,3″-22,4″)
XXL
57,5-60 cm and more
(22,4″-23,6″ and more)
XXXL
ANY SIZE COMBINATIONS FROM TABLES 1 AND 2 ARE POSSIBLE
Properties
- PATIENT-FRIENDLY PRODUCT – The lumber support is made of cotton orthopaedic rubber containing mainly cotton which is neutral to the skin.
- HIGH EFFECTIVENSS OF STABILIZATION – thanks to the anatomically shaped nibs it was possible to achieve very effective stabilization of the chest and also loin-back area.
- SAFETY – the front securing tapes increase the safety of usage of the product and eliminate the possibility of the uncontrolled opening of the device.
- COMFORT OF USAGE – the product is skin-color therefore comfortable to use and hardly noticeable on patient's body. The stabilization of both: chest and loin-back area eliminates the necessity of usage of other less comfortable ortthopaedic devices.
Indications
- Pre- and Post-Surgical Stabilization
- Degenerative Spinal pathologies
- Osteoporosis
- Disc Hernia
- Spondylolithesis
- Spondylolysis
- Acute Back Pain
- Spine Instability
- Rehabilitation and Prevention
Setting up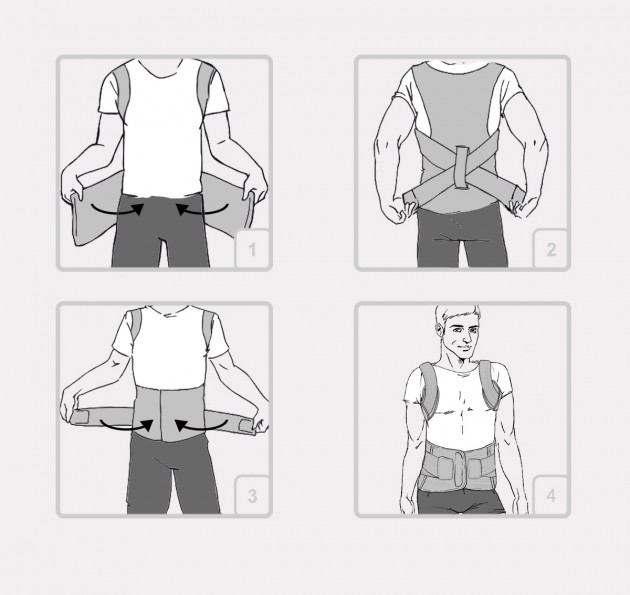 Downloads

Medical products class 1 – conforming the directive of the Board (93/42/EWG) concerning medical products. Producer of orthopedic and medical products, firma REH4MAT issued appropriate EC declaration of conformity.