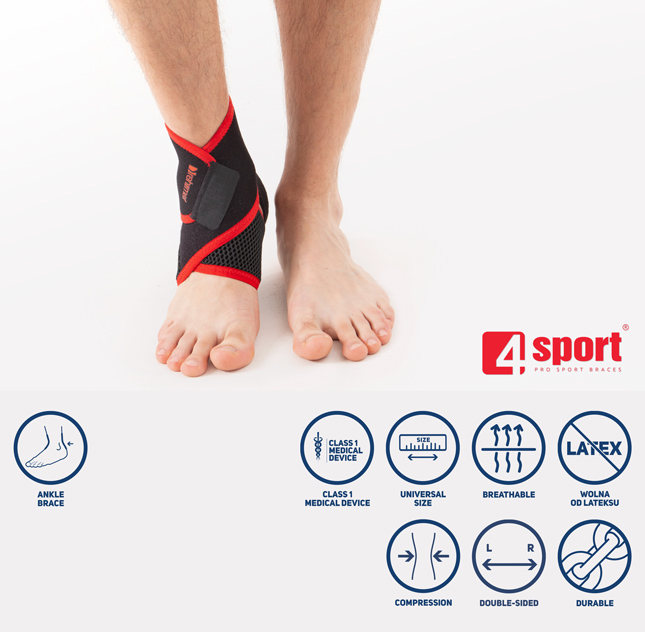 WRAP-AROUND BREATHABLE ANKLE BRACE
Ankle sprain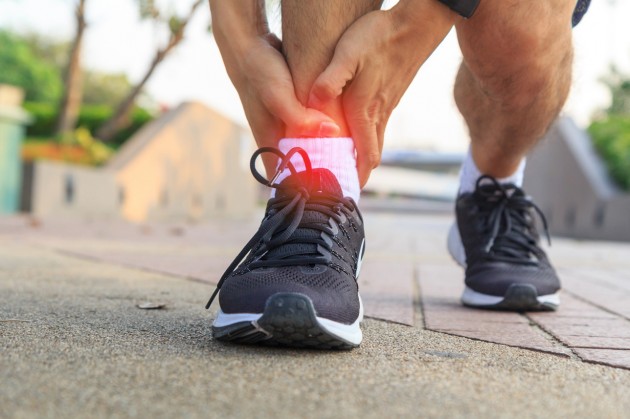 Ankle sprains are often thought of as sports injuries. But you don't have to be an athlete or even a "weekend warrior" to turn your ankle and hurt it. Something as simple as walking or running on an uneven surface can cause a painful sprain. It is also common in case of garden activity or work, e.g. in the warehouse.
An ankle injury occurs when the ankle joint is twisted too far out of its normal position. In this case, the soft tissues (ligaments, tendons and joint capsule) are overstretched and may be damaged. The treatment depends on degree of injury. Usually, the cast plaster and physiotherapy are crucial. But, you have to remember that every sprained injury may be repeated in the future. Due to this fact, supporting and preventing are essential. To do that, we highly recommend our excellent wrap-around breathable ankle brace AM-OSS-22 which will prevent against the injury.
Product's description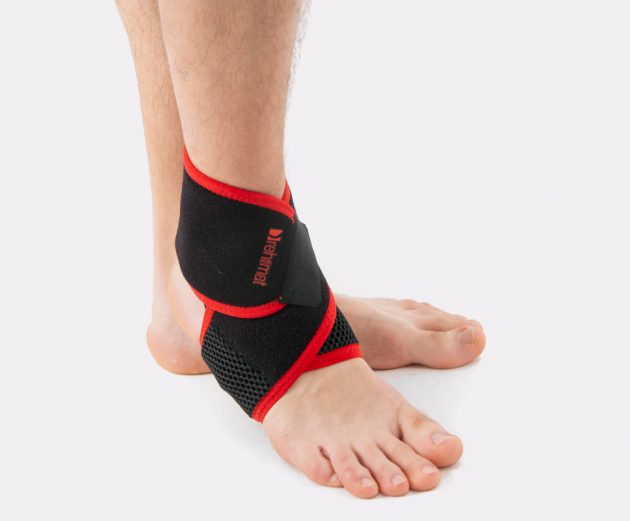 Ankle brace AM-OSS-22 is made of unique, innovative fabrics.
First is called UniPren. It is universal 3-layered fabric made of external elastic polyamide self-gripping layer and internal neoprene foam with elastic jersey. Our fabric is soft and elastic and not knitted, what prevents skin against the skin abrasions in the compression zones. The braces made of UniPren provide the best stabilization in market. Self-gripping function of UniPren allows to fit the brace precisely.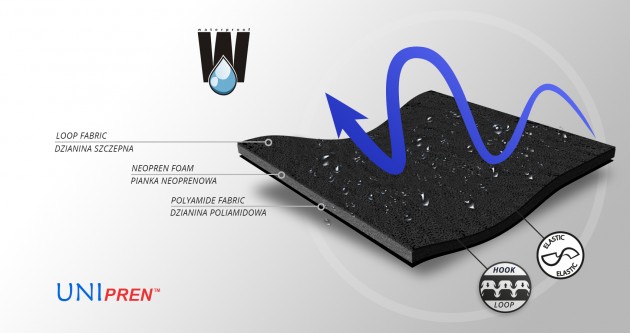 Our second fabric is ActivSpace. It is a spacer, polyamide 3D lamination with high skin ventilation. It is very lightweight, consisted of 2 layers. Between them, we use polyamide braids with 4 mm width. ActivSpace is not elastic what improves stabilization. Inside the lamination, between 2 layers, the air flows freely, maintaining minimal water and moisture absorption.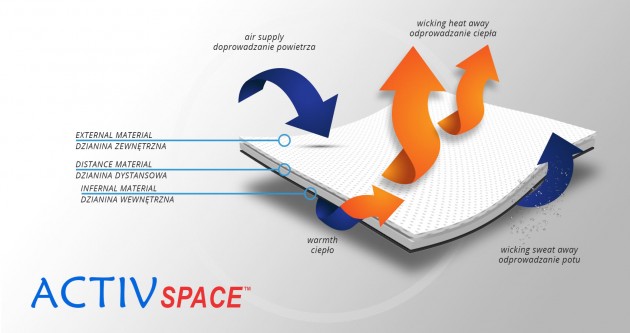 ActivSpace is a high, innovative fabric. It wicks sweat rapidly away from the skin to the outside and increases the comfort of sport trainings and daily activities.
This fabric is used in the metacarpal area for increasing the comfort of use even in case of extremely physical activity.
Wrap-around design of our AM-OSS-22 ankle brace allows to offer only one, universal size. It fits for both legs and provides excellent compression. Slightly elastic UniPren fabric regulates the temperatures and improves healing after injury.
Our ankle brace AM-OSS-22 protects your ankle against the over wear-bearing of the ankle. Use it everywhere you want: in home, garden or sport and relieve the pain.
Purpose of use
• ankle strains or sprains
• as an protection after cast plaster immobilization (after fractures, raptures, sprains, strains)
• chronic Ankle Instability
• acute or Chronic Ankle Injury
• prophylactically in sport
Available sizes
Size
Heel circumference
How to measure
Universal
min 26 cm – max 39 cm
min 10,2″ – max 15,4″
Fits for both ankles.
Downloads

Medical products class 1 – conforming the directive of the Board (93/42/EWG) concerning medical products. Producer of orthopedic and medical products, firma REH4MAT issued appropriate EC declaration of conformity.