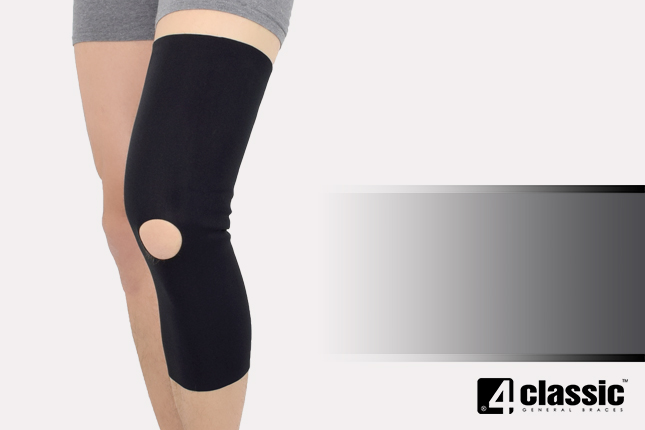 Knee Brace Undersleeve
Product description
Elastic undersleeve with patella donut is recommended for users of our functional knee braces.
The undersleeve reduces the brace migration and abrasion.
Our undersleeve RW-POWERFIT is made of innovative fabric called PowerFIT.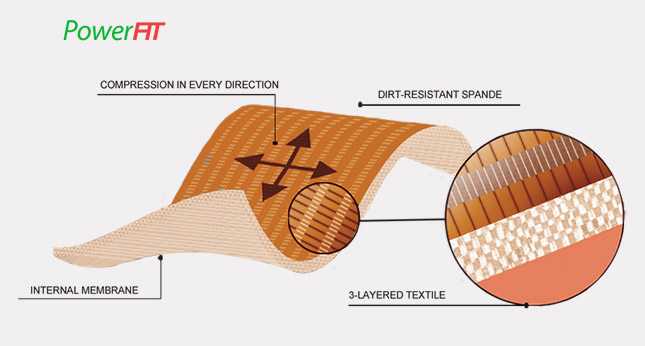 Using of our knee brace undersleeve increases of your comfort and prevents against the skin abrasions.
In addition, the undersleeve provides great compression of knee joint.
PowerFIT is 3-layered textile that fits to body precisely making 'the second skin' and can be stretched in all directions. External layer is made of spandex that provides excellent compression and it's resistant to the dirt and damage and reduces muscle vibrations. Internal layer is soft and skin-friendly. The innovative construction of PowerFIT allows to maintain cool joint even in hot temperature and it heats it in winter. Our knee brace undersleeve, made of PowerFIT, is the most innovative device on the orthopaedic market and almost invisible for patient.
Our RW-POWERFIT undersleeve is easy to apply, especially for Patients with Arthritis.
Anatomic shape and high quality materials make our knee brace undersleeve comfortable and effective.
It can be worn on either the left or right leg.
Available sizes
Size
(A) Thigh circumference 15 cm above the center of the patella
(B) Calf circumference 15 cm below the center of the patella
How to measure
XS
min 37 – max 40 cm
(min 14,6″ – max 15,7″)
min 27 – max 30 cm
(min 10,6″ – max 11,8″)
S
min 40 – max 44 cm
(min 15,7″ – max 17,3″)
min 30 - max 34 cm
(min 11,8″ – max 13,4″)
M
min 44 - max 48 cm
(min 17,3″ – max 18,9″)
min 34 - max 38 cm
(min 13,4″ – max 15″)
L
min 48 - max 52 cm
(min 18,9″ – max 20,5″)
min 38 - max 42 cm
(min 15″ – max 16,5″)
XL
min 52 - max 56 cm
(min 20,5″ – max 22″)
min 42 - max 46 cm
(min 16,5″ – max 18,1″)
The undersleeve is available with the following braces:
Downloads
Downloads