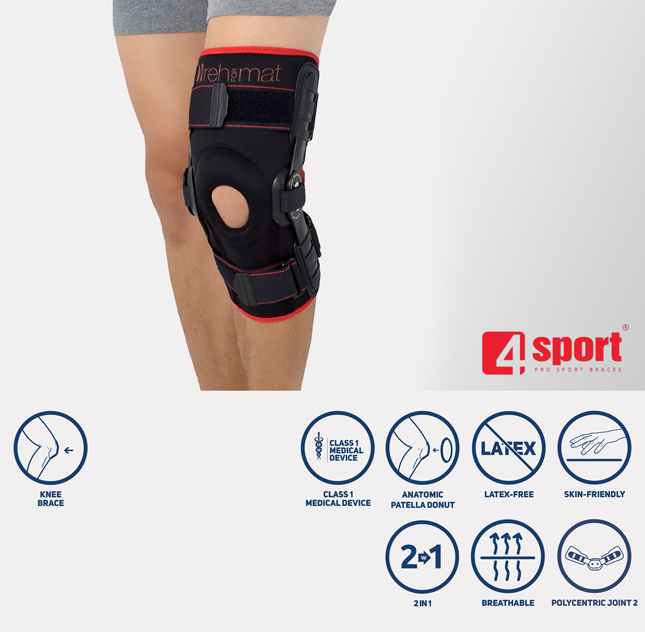 REAR OPEN HINGED KNEE BRACE
Product description
AS-KX-05 knee brace is made of innovative, providing compression and skin-friendly fabric called CottonPren. The fabric is made of neoprene foam, laminated with polyester and internal elastic cotton terry.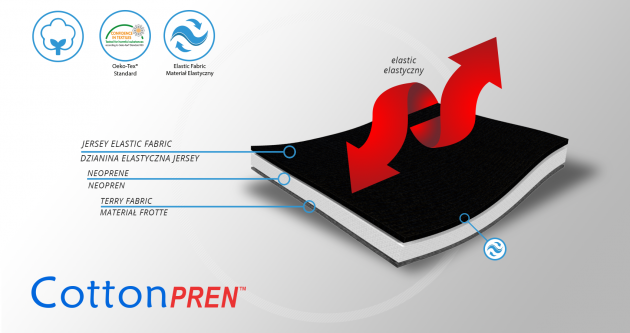 Our brace construction is unique because it has wrap around knee brace function (it's easy to putting on) and closed brace function (very good patella and knee stabilization because of anatomic-shaped patella donut).
The brace is very good for drivers, because patient can sit into car seat, remove the brace very fast and easy and put it on before alighting from the car.
In addition, the brace has open popliteal fossa, what improves comfort of use and allows skin to breath.
AS-KX-05 brace is equipped with two pairs of circumferential straps and 2-axial polycentric splints with rack and pinion. The flexion and extension is similar to anatomic knee movement. The splints are useful when you need high knee stabilization. They are made of high quality aluminium alloy, with durable sanded cover, which protects the splint from influence of sweat and salt. Splint is equipped with specially shaped silicone insert to stabilize the splint and additionally release stress from the knee joint.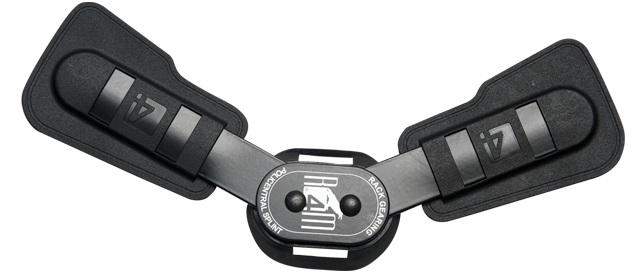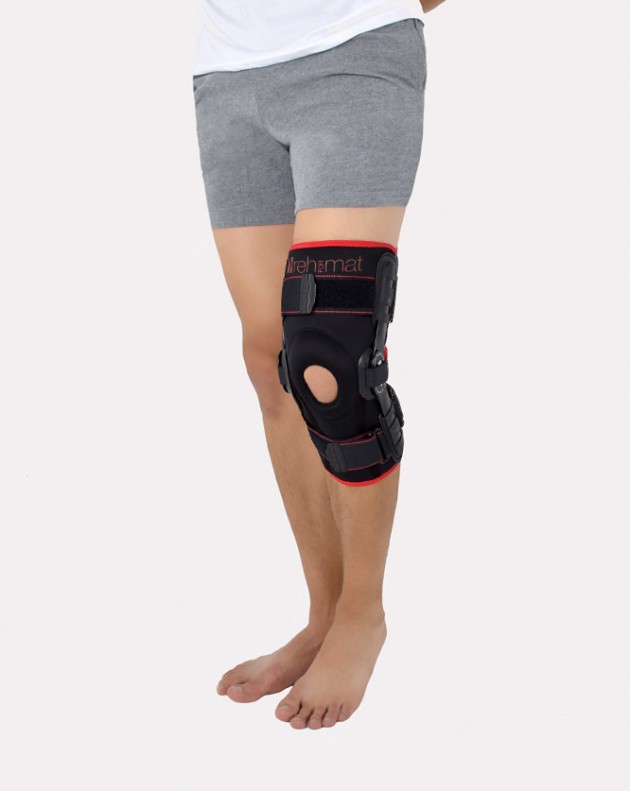 Purpose of use
AS-KX-05 brace should be applied in cases of:
knee dislocation,
knee twist and sprain,
side instability of the knee joint,
knee ligaments LCL, MCL and ACL injuries,
knee ligaments reconstruction,
other surgeries (orthopedic),
kneecap instability – patellar subluxation.
Available sizes
Size
Knee circumference
How to measure
S
30-34 cm
(11,8″-13,4″)
M
34,5-38 cm
(13,6″-15″)
L
38,5-42 cm
(15,2″-16,5″)
XL
42,5-46 cm
(16,7″-18,1″)
XXL
46,5-50 cm
(18,3″-19,7″)
Setting up

Downloads

Medical products class 1 – conforming the directive of the Board (93/42/EEC) concerning medical products. Producer of orthopedic and medical products, firm REH4MAT issued appropriate EC declaration of conformity.