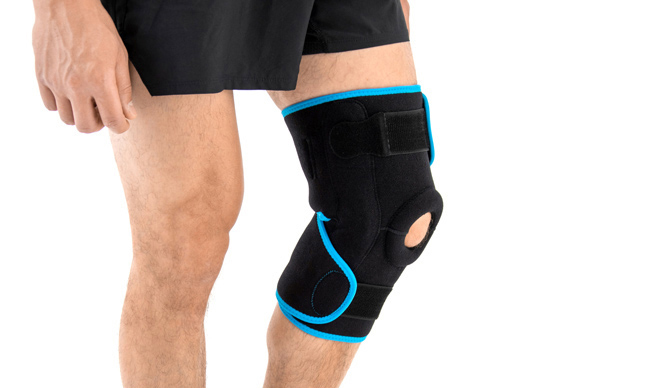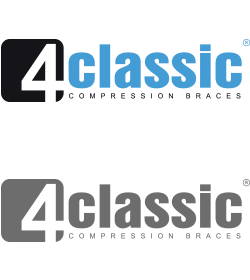 Knee brace

Anatomic patella donut

Class I medical device

Compression

Double-sided

Full range of adjustment

Knee joint 1

Universal size
ONE SIZE HINGED KNEE BRACE
Description
Knee instability
When you knee is instable, you may feel the sensation of the knee twisting or moving from side to side when doing basic activities. Your knee may be painful and range of motion limited. Chronic knee instability causes weight-bearing pressure in the knee area and degeneration. Usually, the reason of the knee instability are ligaments injuries, arthritic knee or patellar tracking problems. Our one size hinged knee brace OKD-38 offers knee stabilization and reduces the pain.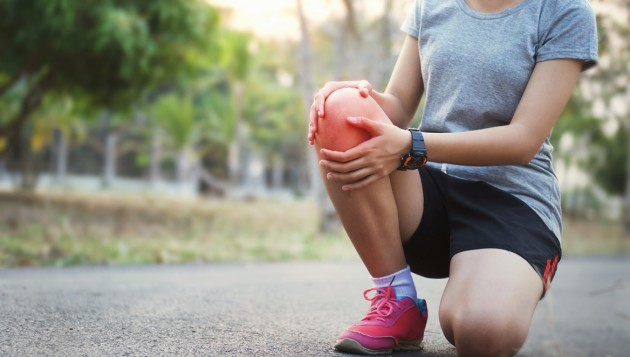 Product's description
One size hinged knee brace OKD-38 offers knee stabilization on the frontal plane. It prevents against varus and varsus deformity and does not limit knee flexion and extension.
Our knee brace OKD-38 is one size product made of high quality UniPren™.
Knee brace OKD-38 is soft and elastic and provides excellent therapeutic compression and reduces knee pain. Wrap around design makes brace's application easy.
Anatomic-shaped patella donut stabilizes the kneecap and prevents against its dislocation. Our one size knee brace OKD-38 with patellar donut prevents against patellar maltracking and reduces the patellofemoral pain syndrome.
Side hinged splints offer control flexion and extension movements whilst helping reduce unwanted medial and lateral instability. Weight-bearing pressure during movement is evenly distributed over the knee, including ligaments and meniscus. Our one size knee brace OKD-38 is perfect for prevention against the injury while performing sport.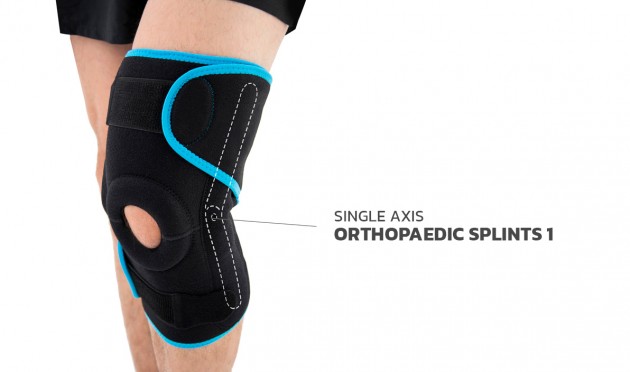 Purpose of use
• Knee dislocation,
• Knee twist and sprain,
• Side instability of the knee joint,
• Knee ligaments LCL, MCL and ACL injuries
• Knee ligaments reconstruction,
• Other surgeries (orthopedic)
• Acute and chronic patellar dislocation
Sizes
Size
Knee circumference
How to measure
Universal
min 30 cm – max 45,5 cm
min 11.8″ – max 17.9″
X-Size
min 46 cm – max 59 cm
min 18.1″ – max 23.2″
Fits for both knees.
Total length of the product: 33,5 cm (13,2″)
Gallery
Technology
MATERIALS
UniPren™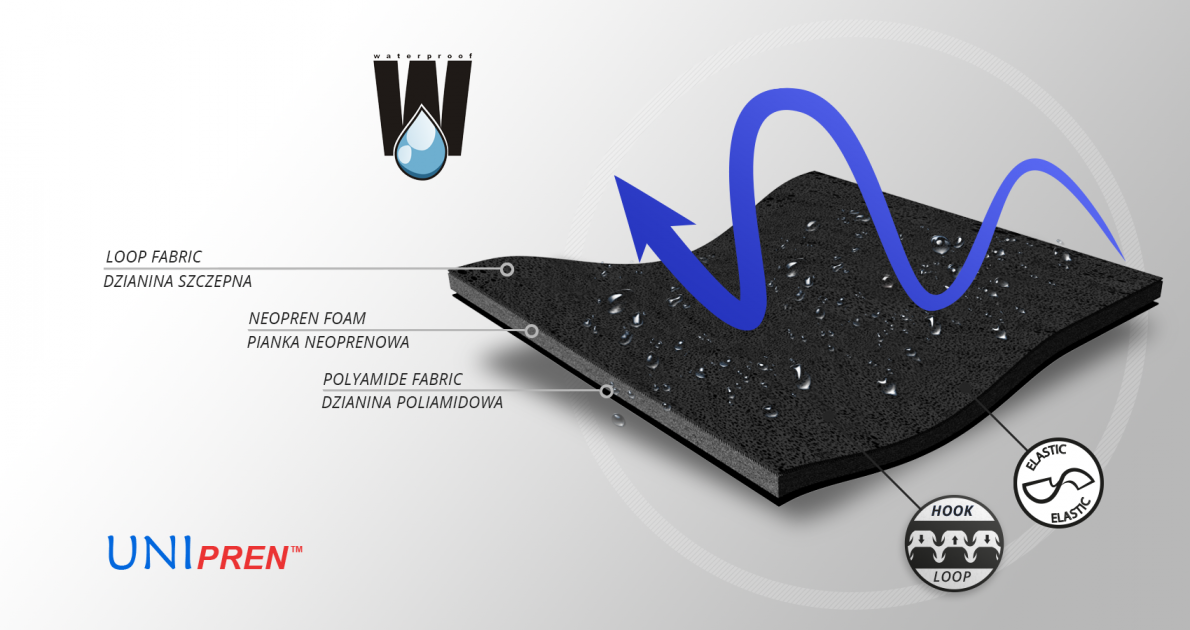 UniPren™ is a universal 3-layer material consisting of an external elastic polyamide cover knit with a self-adhesive function, an internal neoprene foam core and an elastic jersey cover knit. This material is characterized by softness and very high flexibility. A very important advantage of this material is the fact that it is not a knitted product, it does not have thick fibers, so that the weaves of the material do not imprint on the patient's skin and do not cause abrasionsin places of high compression. Products made of UniPren™ are the strongest and most effective stabilizing orthoses available on the market. Self-adhesive function, the raw material makes it much easier to use.
STIFFENINGS
Splint 1
Splints (1) - single axis orthopaedic splints, used mainly in all types of knee braces. They provide excellent frontal stabilization, maintaining the low weight simultaneously. Due to their properties, they are preferred among all groups of patients, especially elderly. Splints are made of high quality of aluminium alloy, therefore they are light and firm, and guarantee correct functioning of the product. Each one is equipped with a hyperextension blockade, keeping the knee joint in the 5° flection.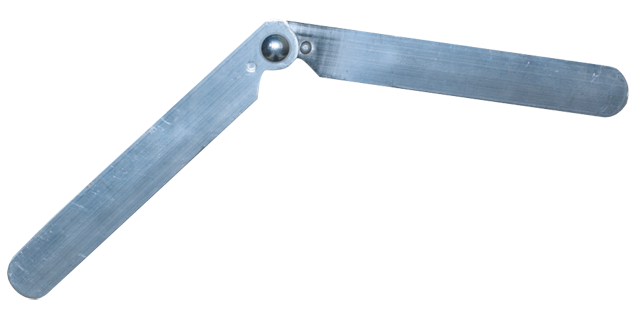 PADDINGS
Patella stabilizers
Relief stabilizers of various shapes made in 2D technology. They are made of relieving foams connected on one side with a fabric friendly to the patient's skin, and on the other with a gripper, thanks to which the stabilizer can be attached to the adhesive element of the orthosis. Thanks to such a structure, these pads do not have to be sewn into the orthosis, and they can simply be fastened to it from the inside. These elements have an anatomical shape and are made of comfortable foam with proper hardness and elasticity, which guarantees the proper therapeutic effect.
Downloads


Class I medical device in accordance with Regulation (EU) 2017/745 of the European Parliament and of the Council of 5 April 2017. on medical devices.