ONE SIZE HINGED KNEE BRACE
Knee instability
When you knee is instable, you may feel the sensation of the knee twisting or moving from side to side when doing basic activities. Your knee may be painful and range of motion limited. Chronic knee instability causes weight-bearing pressure in the knee area and degeneration. Usually, the reason of the knee instability are ligaments injuries, arthritic knee or patellar tracking problems. Our one size hinged knee brace OKD-38 offers knee stabilization and reduces the pain.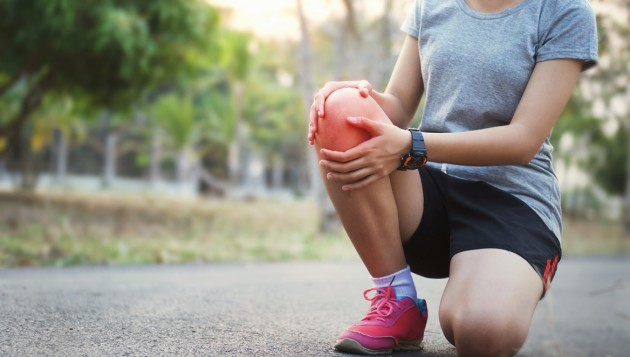 Product's description
One size hinged knee brace OKD-38 offers knee stabilization on the frontal plane. It prevents against varus and varsus deformity and does not limit knee flexion and extension.
Our knee brace OKD-38 is one size product made of high quality UniPren™.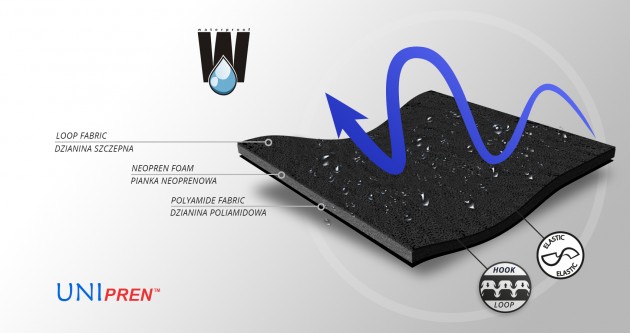 UniPren™ is universal 3-layered fabric made of external elastic polyamide self-gripping layer and internal neoprene foam with elastic jersey. Our fabric is soft and elastic and not knitted, what prevents skin against the skin abrasions in the compression zones. Self-gripping function of UniPren™ allows to fit the brace precisely.
Knee brace OKD-38 is soft and elastic and provides excellent therapeutic compression and reduces knee pain. Wrap around design makes brace's application easy.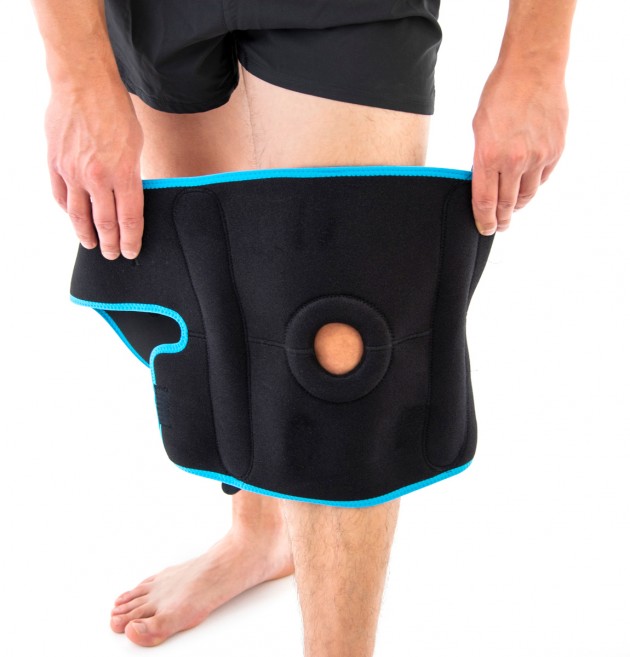 Anatomic-shaped patella donut stabilizes the kneecap and prevents against its dislocation. Our one size knee brace OKD-38 with patellar donut prevents against patellar maltracking and reduces the patellofemoral pain syndrome.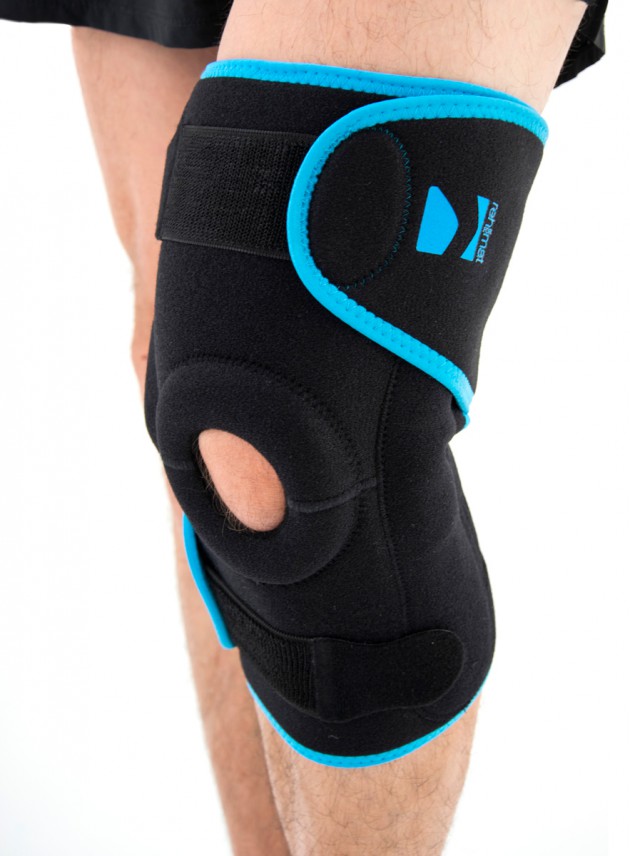 Side hinged splints offer control flexion and extension movements whilst helping reduce unwanted medial and lateral instability. Weight-bearing pressure during movement is evenly distributed over the knee, including ligaments and meniscus. Our one size knee brace OKD-38 is perfect for prevention against the injury while performing sport.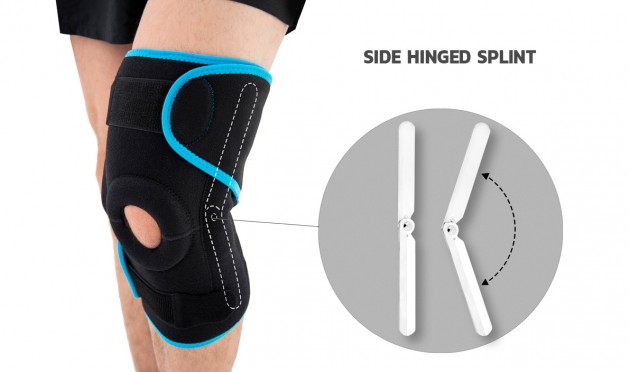 Purpose of use
• Knee dislocation,
• Knee twist and sprain,
• Side instability of the knee joint,
• Knee ligaments LCL, MCL and ACL injuries
• Knee ligaments reconstruction,
• Other surgeries (orthopedic)
• Acute and chronic patellar dislocation
Available sizes
Size
Knee circumference
How to measure
Universal
min 30 cm – max 45,5 cm
min 11.8″ – max 17.9″
X-Size
min 46 cm – max 59 cm
min 18.1″ – max 23.2″
Fits for both knees.
Total length of the product: 33,5 cm (13,2″)
Downloads

Medical products class 1 – conforming the directive of the Board (93/42/EEC) concerning medical products. Producer of orthopedic and medical products, firm REH4MAT issued appropriate EC declaration of conformity.