The product is available while stocks last


Knee brace

Class 1 medical device

Compression

Durable

Latex-free

Skin-friendly
KNEE BRACE SLEEVE
Human skin is the best Mother's Nature gift. Is has a range of properties. The skin protects our body against the microorganisms, bacteria and harmful UV-rays. Many skin's receptors receive tactile stimuli. The skin is not afraid of frost or heat wave because it adapts to each weather conditions. Its high resistance protects internal tissues and organs. The skin is soft, flexible and resistant to stretching. It works exactly as our innovative OKD-31 knee brace sleeve.
Product's description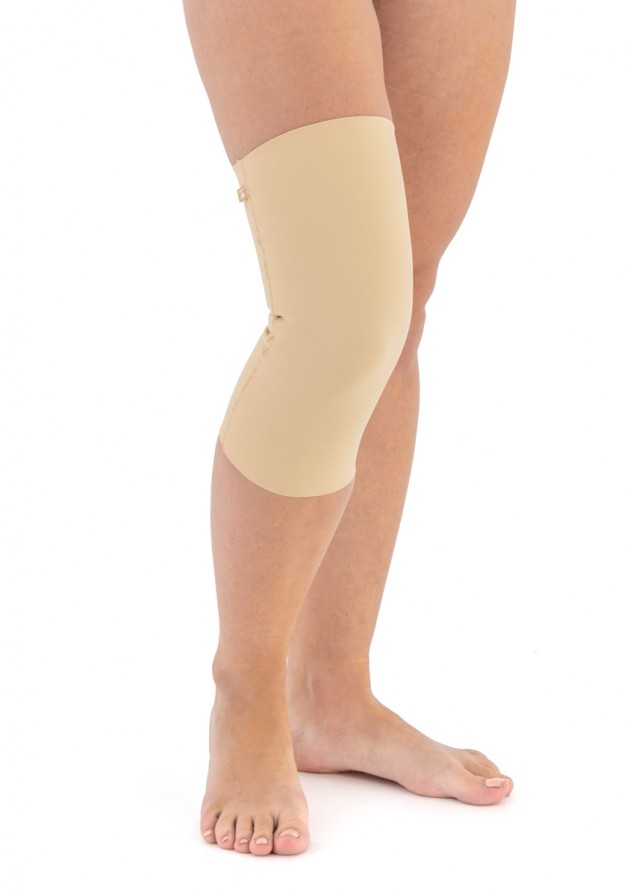 Knee sleeve OKD-31 is inspired by nature. We wanted to create unique brace which will reflect a human's skin properties.
The thickness of the knee brace sleeve is similar to skin. This solution provides natural, physiological cooperation between brace and joint. Softness and flexibility of the fabric maintains gentle but effective compression, increases proprioception of the knee joint. It is important in case of ligaments injuries and improves healing and mobility. Our knee brace is without seams and reduces risk of skin's abrasions.
The OKD-31 knee brace sleeve is made of innovative ProFit™ fabric.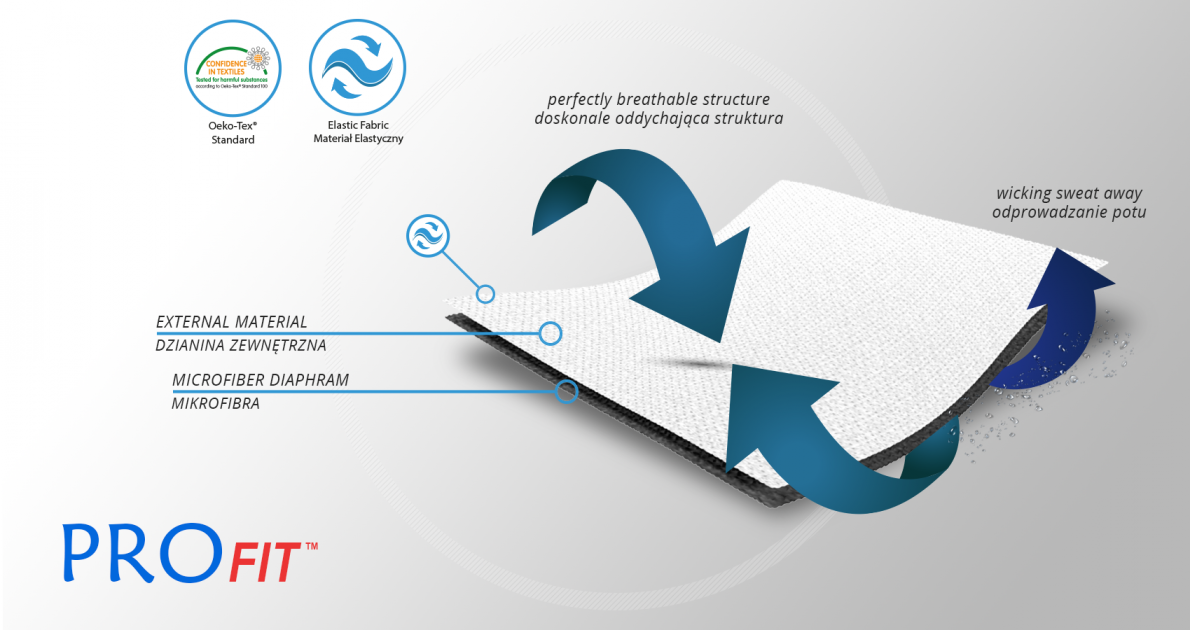 ProFit™ is a double-layer fabric that is elastic in all directions and fits to limb precisely. The external side is made of spandex providing excellent compression and absorbs muscle shocks in physical activity. The internal side consists of microfibre, cotton and elastane what makes it skin-friendly, breathable and provides velvet softness. ProFit™ is friendly and neutral for the skin and has Oeko-Tex Standard 100 certificate.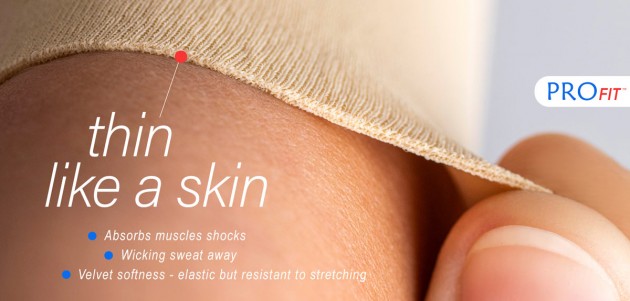 OKD-31 knee sleeve brace, similar to human's skin, maintains the optimal joint's temperature and reduces aching muscles and rheumatic pain. What's more, the brace provides gentle compression and increases proprioception which is important in case of neurological disorders. Day-to-day application during physical activity protects against injuries and reduces pain. The brace is elastic but resistant to stretching at the same time. Due to this fact, the brace keeps the anatomic shape and provides effective compression and support for a long period of time.
Our innovative OKD-31 knee sleeve is the best natural choice!
Purpose of use
• knee arthritis,
• knee twist and sprain,
• knee instability
• bursitis
• joint degeneration or inflammation
• day-to-day support in physical activity
Available sizes
Size
Knee circumference
How to measure
S
30-34 cm
(11,8″-13,4″)
M
34,5-38 cm
(13,4″-15″)
L
38,5-42 cm
(15″-16,5″)
XL
42,5-46 cm
(16,5″-18,1″)
Fits for both knees.
Total length of the product: 32 cm (12.6″)


Class I medical device in accordance with Regulation (EU) 2017/745 of the European Parliament and of the Council of 5 April 2017. on medical devices.