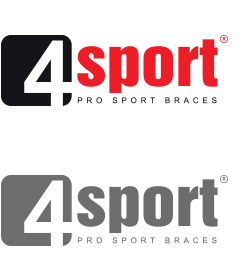 Knee brace

Anatomic patella donut

Breathable

Class I medical device

Compression

Ligament protection

Silicone pad

Spiral bonings
SPORT KNEE BRACE WITH SILICONE PATELLA INSERT AND ACL SUPPORT
Description
ACL injury
Anterior cruciate ligament (ACL) damage is the most common knee injury in the athletes. Usually, it's connected with the athletes, who train a lot of pivoting motions (soccer, basketball, American football) and skiers. Undesirable but common injury position is called 'no return', which involves valgus knee with contradirectional rotation femur and shin. The ACL injury might be isolated (rarely) or in connection with MCL, meniscus or articular cartilage damage. If you want to prevent your ACL, you need the professional sport brace OKD-15.
Product description
OKD-15 knee brace is the best solution for knee instability treatment. It's made of innovative and skin-friendly fabric called ActivePren™, ActiveSpace™ and AirRubber III™.
Our active knee brace supports the knee joint in case of instability, inflammation or gonarthritis.
It's equipped with silicone patella donut what stabilizes the kneecap.
This silicone insert provides therapeutic vibration what improves the healing process of muscles.
Lateral orthopaedic stays prevent knee joint in frontal plane against the dangerous lateral move of the knee.
Elastic circular straps cross under the knee and support shin with ACL and reduce drawer syndrome during walking. You can adjust the straps tension yourself, so it allows to adjust required level of knee stabilization.
Our OKD-15 knee brace is the best sport knee support in the market!
Using of it allows to prevent the knee joint against the injury, improve knee healing and function after contusion and stop the degeneration process after ACL injury.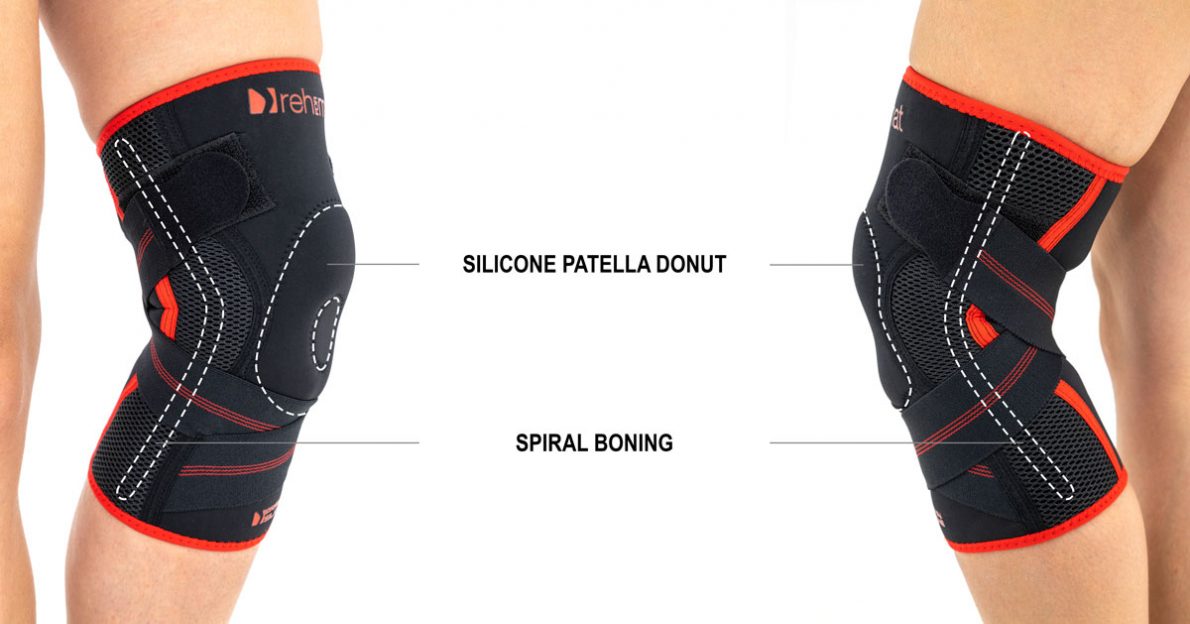 Purpose of use
OKD-15 knee brace should be used in case of:
knee dislocation,
knee twist and sprain,
knee instability,
kneecap instability,
knee inflammation,
gonarthritis,
prophylactically in sport
Sizes
Size
Knee circumference
How to measure
S
30-34 cm
(11,8″-13,4″)
M
34,5-38 cm
(13,6″-15″)
L
38,5-42 cm
(15,2″-16,5″)
XL
42,5-46 cm
(16,7″-18,1″)
XXL
46,5-50 cm
(18,3″-19,7″)
Total length of the product: 32 cm (12,6″)
Gallery
Technology
MATERIALS
ActivePren™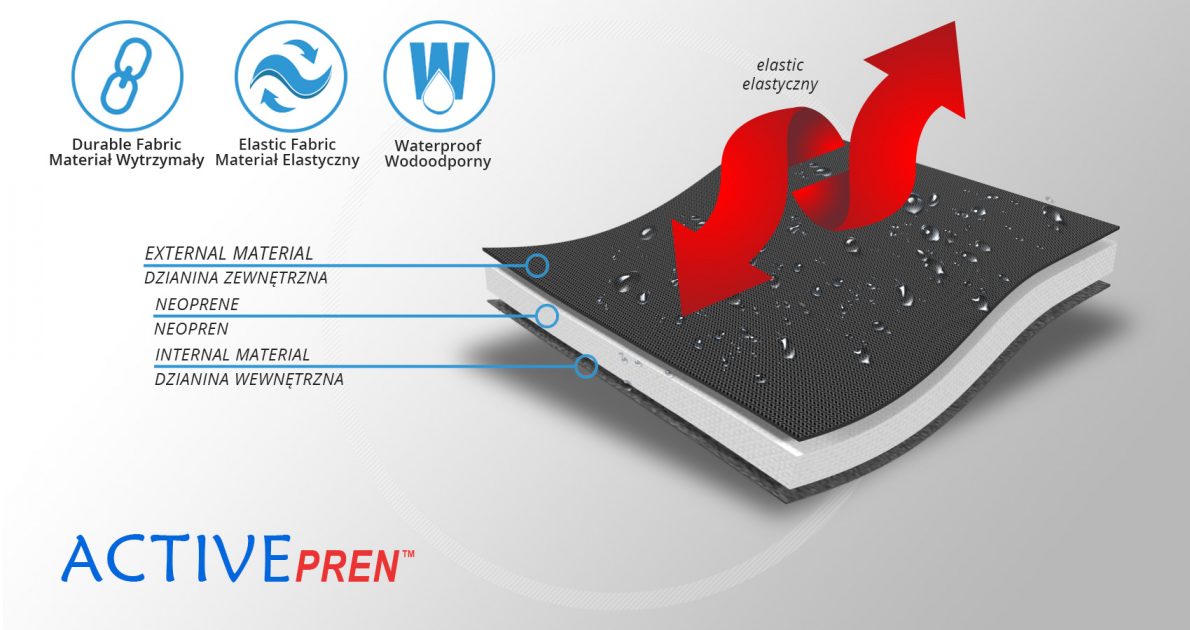 ActivePren™ is an active three-layer material consisting of two elastic jersey cover fabrics and a core made of neoprene foam. This material is characterized by softness and high flexibility. A very important advantage of this material is the fact that it is not a knitted product, it does not have thick fibers, so that the weaves of the material do not imprint on the patient's skin and do not cause abrasionsin places of high compression. Products made of ActivePren are the strongest and most effective stabilizing orthoses available on the market.
ActiveSpace™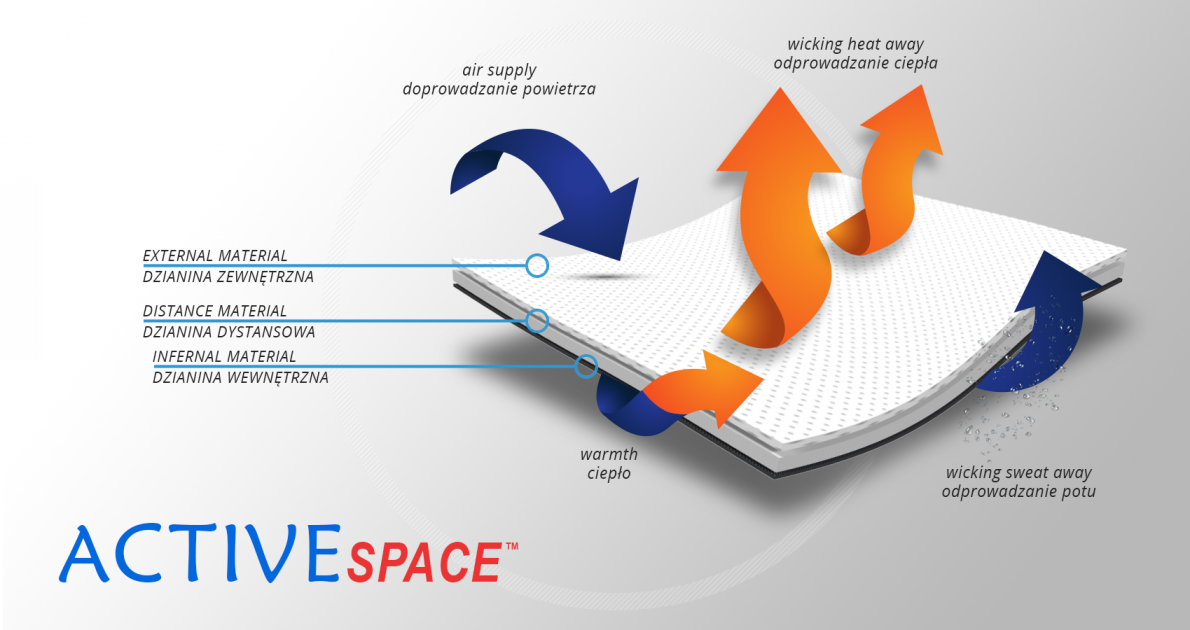 ActiveSpace™ is a spacer, polyamide 3D lamination with high skin ventilation. It is very lightweight, consisted of 2 layers. Between them, we use polyamide braids. ActiveSpace™ is not elastic what improves stabilization. Inside the lamination, between 2 layers, the air flows freely, maintaining minimal water and moisture absorption. Waterproof material.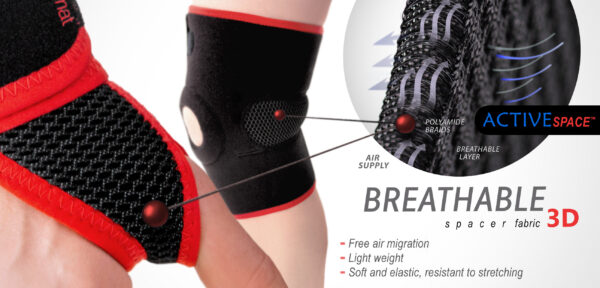 AirRubber III™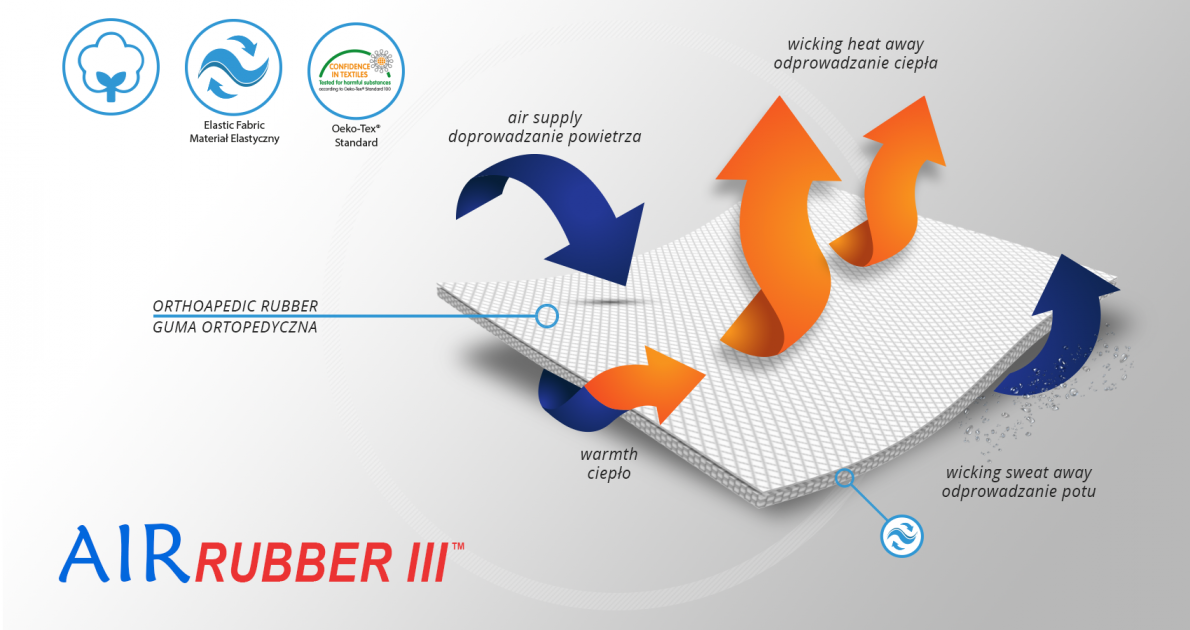 AirRubber III™ has unidirectional elasticity. It can be stretched, increasing the length, not width, what improves compression. Between the braids air flows freely and skin can breathe. In addition in high compression, these rubber braids provide a gentle massage for skin. Our orthopedic rubber is very friendly for skin.
TECHNOLOGICAL SYSTEMS
PROTECT BY SILICONE

STIFFENINGS
Spiral boning
Our orthopedic spiral boning is a thin wire, coiled into a spring and flattened. We use boning of various widths and wire thicknesses, which determines the strength of their stabilization. Each spiral boning has two specially profiled fittings to prevent damage of the orthosis. They are galvanically protected against corrosion by the galvanizing process, so they are resistant to water, moisture and sweat. Products equipped with bonings can be washed without removing them from the orthosis. They work in every direction, perfectly adjusting to the user's body and have a shape memory function, thanks to which they always return to their original profile. This function causes the spiral boning in the orthosis to stabilize the swollen limb immediately after the injury and after the swelling has come off.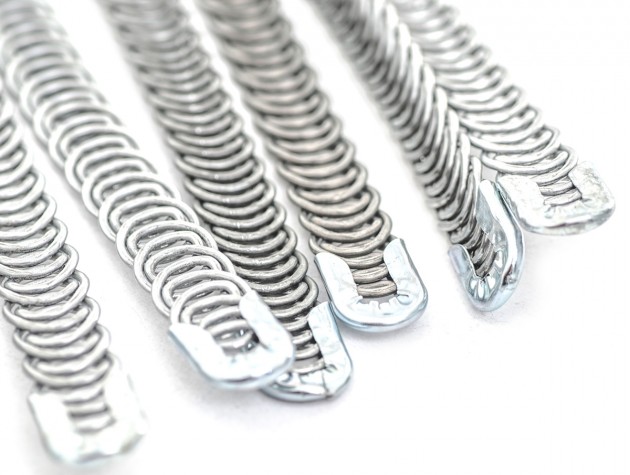 PADDINGS
Patella silicone support
A whole series of silicone supports made in various shapes and colors to relieve the patella or to stabilize it. These pads have appropriate shapes and protrusions, thanks to which the orthosis perfectly fulfills its function. These pads have an anatomical shape and are made of silicone with the appropriate hardness and elasticity, guaranteeing the proper therapeutic effect.
Downloads


Class I medical device in accordance with Regulation (EU) 2017/745 of the European Parliament and of the Council of 5 April 2017. on medical devices.